Hilary Swank Wears Elie Saab Couture Bridal Gown
P.S. I love the dress!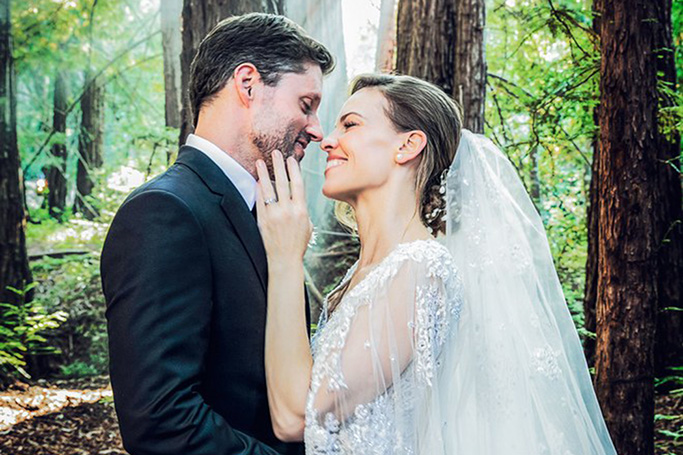 Image credit: Vogue/Hilary Swank and Philip Schneider
Another bride, another beautiful Elie Saab gown to fall for! Actress and producer Hilary Swank married social venture entrepreneur Philip Schneider in a stunning bridal gown designed by Middle Eastern couturier Elie Saab. The dress is rumoured to have taken 150 hours to create, with 70 hours dedicated exclusively to the ethereal embroidery.
The couple married in California's magical redwoods, as the romantic dress fitted into the dreamy setting perfectly. The Elie Saab bridal gown was traditionally white and was made from Chantilly lace, silk chiffon and organza silk. The detailed embroidery made the dress look timelessly elegant, as once again the couturier delivered a stunning design.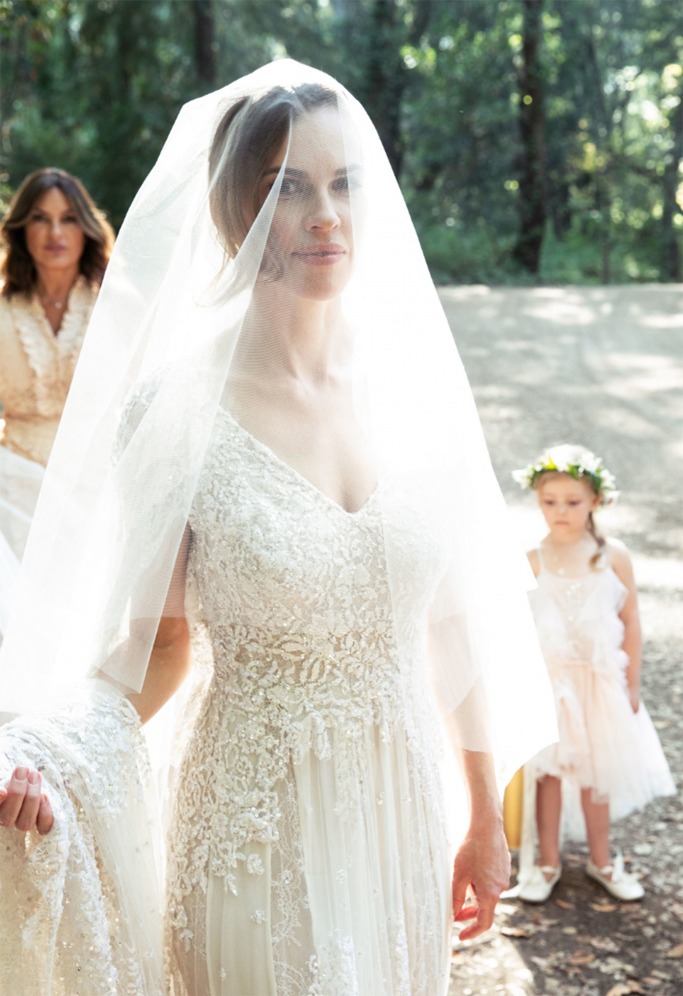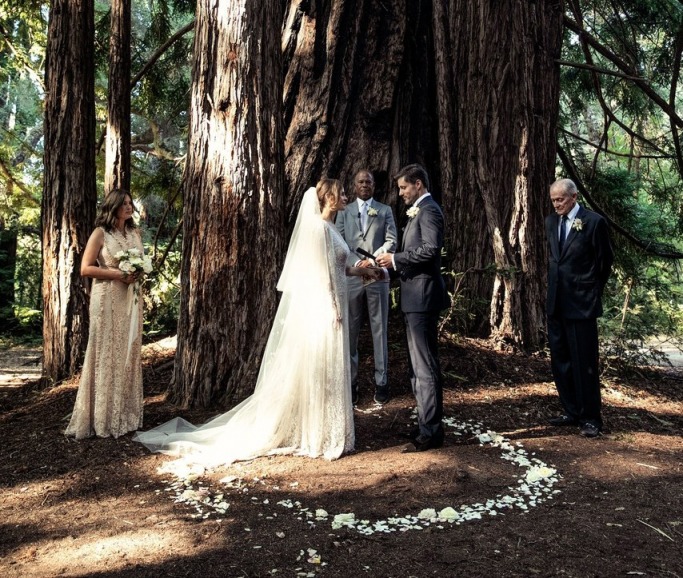 Hilary Swank and Philip Schneider married beneath a family of 800 year-old trees, before moving into the reception at a rustic barn that was lit with hundreds of hanging lights. Thus, the gorgeous wedding gown was enhanced by the charming ambience that was straight from a fairy tale.
Hilary Swank isn't the first celebrity bride to wed in an Elie Saab couture masterpiece, as back in June 'Games of Thrones' star Rose Leslie also opted for a dress by the same Lebanese designer. In fact, here are 10 famous brides who wore Elie Saab wedding gowns.
Congratulations to the happy couple. P.S. I love the dress!

Instagram /@allisonweddings