Instagram Official: Hailey Baldwin Confirms Her Marriage To Justin Bieber
She's changed her name to Hailey Bieber!
Posted on
19 November 2018

Hailey Baldwin has taken 'Instagram official' to the next level. If you're still unsure on whether Hailey Baldwin and Justin Bieber are married or not, then take a look at Hailey's Instagram page…
Over the weekend Hailey seemed to solidify the marriage rumours by changing her name and Instagram handle to Hailey Bieber (@haileybieber). While Justin posted his own 'confirmation' on Instagram with a picture of the couple captioned: "My wife is awesome."
Now can we have a wedding pic, please?

Yes, we (kind of) knew they were already married –but, this just makes it more real!
Clues thus far have included Hailey trademarking the name 'Hailey Bieber,' with hints that she could create a clothing line with the new name.
See Also: Hailey Baldwin's Engagement Ring On The Cover Of Vogue Mexico
It was also reported that the couple got their marriage certificate in September, and pair broke the happy news to a fan, saying an enthusiastic "yes!" when asked if they'd married.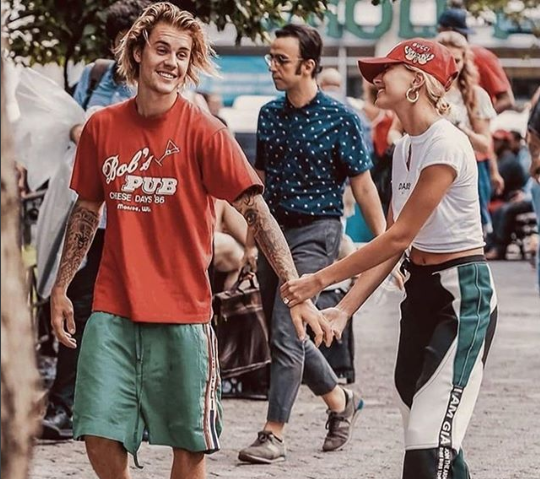 "My wife is awesome." Instagram @justinbieber
Although there hasn't been a formal ceremony yet, there is still hope for the big white Bieber wedding we've all dreamed of (okay, only us) –with wedding plans in prepared for 2019.
Until then, we'll have to get used to saying Hailey Bieber!