Hailey Baldwin's Engagement Ring Is On The Cover Of Vogue Mexico
It's even bigger than we imagined!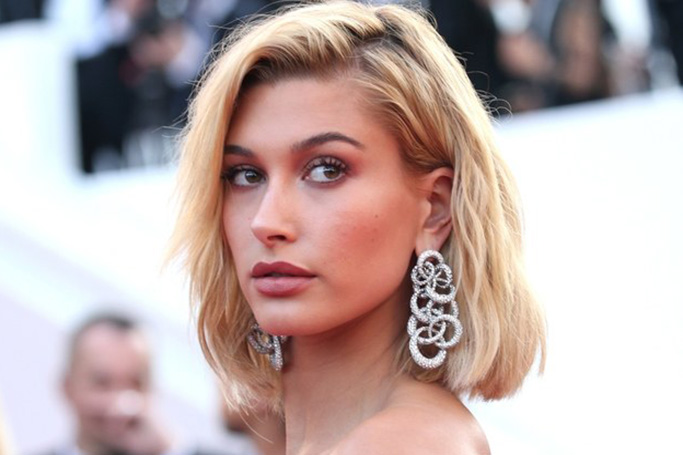 Image credit: Getty images
After months of scrolling through social media trying to catch a glimpse of Hailey Baldwin's engagement ring from Justin Bieber, we finally have a clear image of the giant ring in all its glory! The 21-year-old model is the cover star of Vogue Mexico's September issue, and her enormous diamond ring is at the centre of the photograph –we can't stop staring!
It's been a summer of swift celebrity engagements; however Hailey's ring has to be the biggest rock yet! Baldwin's oval shaped diamond is set on an 18-karat yellow gold band, as the ring is simple in design, but still super extravagant.
Justin Bieber certainly picked a statement piece of bling for his bride-to-be, as the singer was very specific on what he wanted for the engagement ring. The sparkler is rumoured to have cost $500,000, and is a special custom-made piece of jewellery, designed exclusively for Hailey.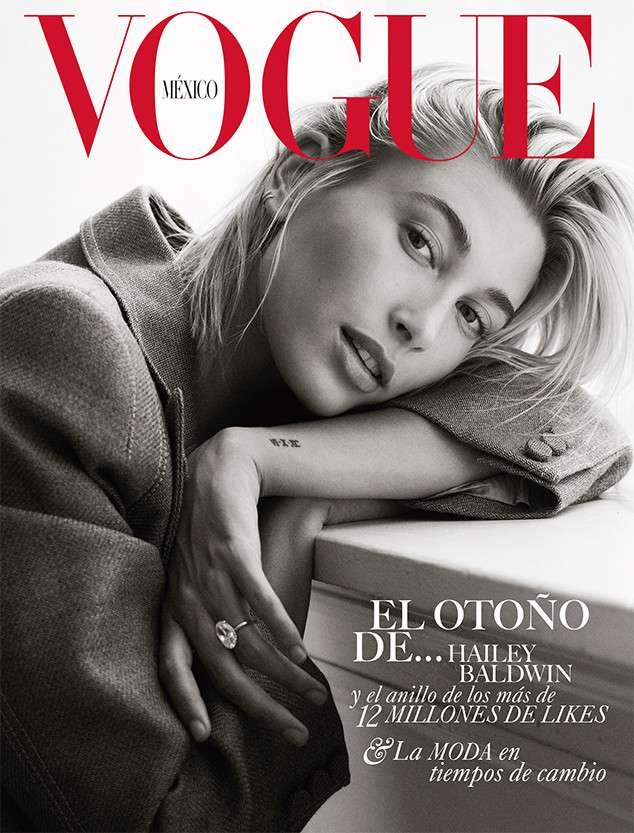 Hailey Baldwin became engaged to Justin Bieber back in July whilst holidaying in the Bahamas. The bride-to-be has already picked her bridesmaids, which include her sister Alaia Baldwin and cousin Ireland Baldwin, which could suggest that the Bieber-Baldwin wedding is already being planned.
See Also: Priyanka Chopra Just Revealed Her Engagement Ring
We can expect the wedding to be just as sparkling, star-studded and over-the-top as the engagement ring (we're still staring at the huge rock). As the famous couple prepare to wed, we're wondering which stars will be the next to put a ring on it?! In the meantime, let's just look at the ring one more time…

Instagram / @haileybaldwin