Priyanka Chopra Just Revealed Her Engagement Ring
Nick Jonas knows how to pick a sparkler!

Image credit: Getty images
It's the Instagram reveal we've been waiting for –Priyanka Chopra's engagement ring from Nick Jonas is here (well, we think it is anyway)! Flashing a huge cushion-cut diamond set on a silver band, Priyanka revealed her bling in a selfie with her friend, Bollywood actress Raveena Tandon on Instagram, giving fans their first glimpse of the rumoured engagement ring.
It was reported that Nick Jonas closed down a Tiffany & Co. store in London to find the perfect ring for his fiancé, as we think the boy did good with this sparkler! Although the famous pair is yet to officially confirm their engagement news, we think the rock on Priyanka's left finger says it all, here's a look at the glittering diamond…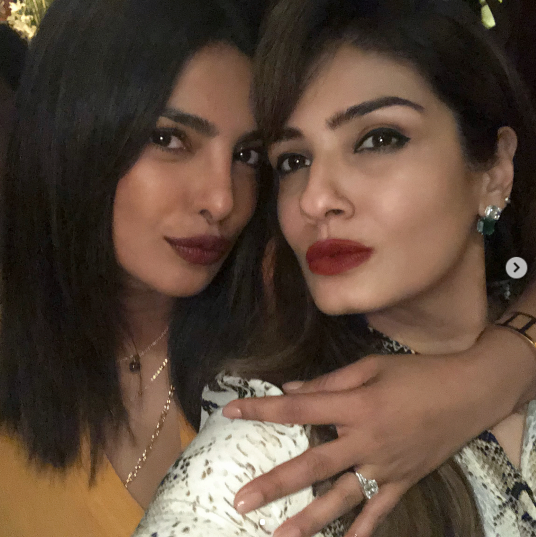 Instagram / @officialraveenatandon
After a summer of whirlwind celebrity engagements, it wasn't even a surprise to hear that Priyanka Chopra and Nick Jonas had also decided tie the knot, despite their short relationship. And, with a ring that gorgeous it's clear that Chopra had to say yes!
See Also: Vote Now: Which Whirlwind Celebrity Engagement Will Last?
There are currently no details on the upcoming Chonas wedding yet, however the families are set to meet this month. The Jonas crew are rumoured to be flying out to India to meet Chopra's family, as the Quantico actress is throwing a party in Mumbai to celebrate the occasion –any excuse to show off the rock, but who can blame her it's gorgeous!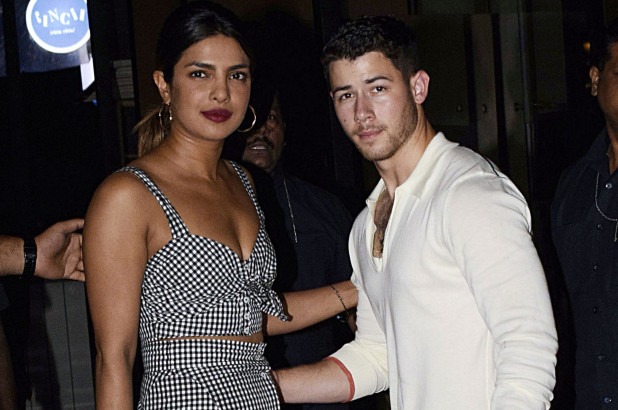 Getty images