Lady Gaga Confirms Her Engagement To Her Agent
Yes, that HUGE pink rock she's been wearing is an engagement ring!
Posted on
17 October 2018

Despite flashing a huge pink diamond on her ring finger since 2017, Lady Gaga has never confirmed her engagement to Christian Carino, her talent agent –until now!
The popstar turned actress revealed the news during her ELLE Women in Hollywood acceptance speech in Beverly Hills, when she casually thanked "my fiancé Christian."
See Also: 5 Jaw-Dropping Lady Gaga Red Carpet Looks
The couple have kept their relationship away from the spotlight –but it's been hard to ignore the huge pink bling Lady Gaga has been sporting on her wedding finger. Now that it can be officially recognised as an engagement ring, we want a closer look at the sparkler –that is far from understated, just like Gaga.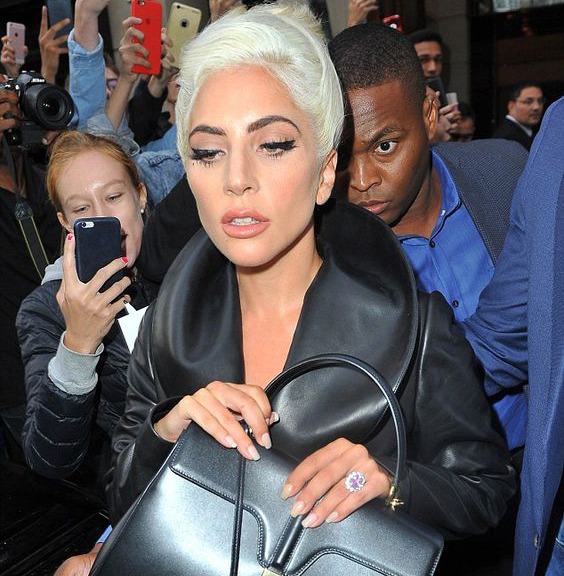 Pinterest
Lady Gaga's engagement ring features a minimalist band with a pink centre stone. The stone is likely to be a pink sapphire, as a pink diamond of this size would be one of the largest in existence –although we wouldn't put it past Gaga.

Pinterest
Lady Gaga is currently having a huge year, after success with 'A Star is Born' and landing her own Las Vegas residency, the A-lister is also engaged! Were we the only ones rooting for Gaga and Bradley Cooper after watching 'A Star is Born'? Sigh, we knew it was never going to happen.
Congratulations to the happy couple!