5 Jaw-Dropping Lady Gaga Red Carpet Looks
From Givenchy to Alexander McQueen, we look at the statement gowns from Lady Gaga's 'A Star Is Born' press tour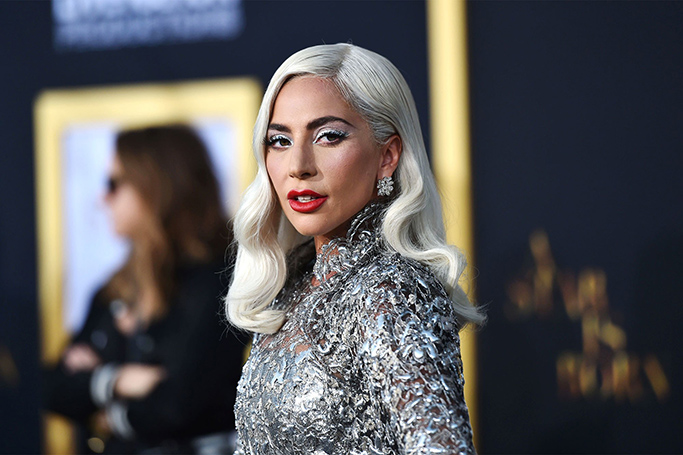 Image credits: Getty images
Stunning statement pieces are Lady Gaga's signature style. Just when you think the star can't get any more extra, she graces the red carpet with more glamour than ever before. So it's no surprise that Lady Gaga's 'A Star Is Born' press tour has been a stream of standout looks that only Gaga could pull off.
Whether it's dazzling in silver Givenchy or rocking Elizabethan Alexander McQueen, Lady Gaga has produced a series of breathtaking looks at the premieres of her new film. Keeping the fashion stakes high, Gaga has wowed with every red carpet gown –from L.A to London.
As Lady Gaga takes 'A Star is Born' around the world, we've captured her most stylish moments on tour…prepare to be amazed!
#1 Alexander McQueen
Where: London Premiere
Stunning in a Sarah Burton-designed, Alexander McQueen gown from Autumn 2013, this dress was certainly a showstopper. Gaga came straight from the Elizabethan era decorated in a pearl embellished corset, billowing sleeves and a ruffled collar –all with gold detailing and extra frills. The eccentric look could only be worn by Gaga.
#2 Givenchy
Where: Los Angeles Premiere
From her hair styled in silver waves to her silver glittering eyeshadow, Lady Gaga shone in L.A with this look. Wearing an embroidered Givenchy dress with a silver lace column and a matching cloak, Gaga finished the sparkling ensemble with BVLGARI diamonds. It was old school Hollywood glamour at its finest.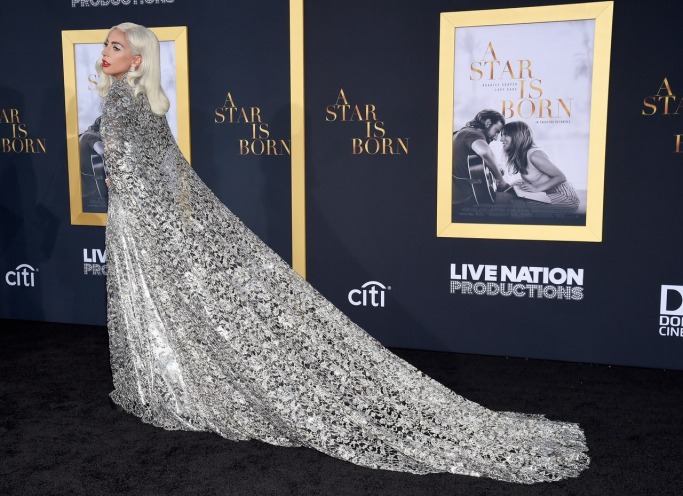 #3 Giorgio Armani Privé
Where: Toronto International Film Festival
For another head-turning look, Lady Gaga wore a veiled Giorgio Armani Privé gown with Giuseppe Zanotti shoes and Chopard jewellery. The netted veil turned into a stylish shawl, as the black velvet gown accentuated the star's flawless figure. The look exuded dark romance and gothic chic.

#4 Iris van Herpen
Where: Toronto International Film Festival
Lady Gaga was divinely dressed in this Iris van Herpen creation for the TIFF. The futuristic design is sea-like, enhanced by ocean shades, whilst the sheer material is ethereal, fluid and feminine. Art or fashion, this look could hang in a gallery or dance across the stage –or be seen on Lady Gaga.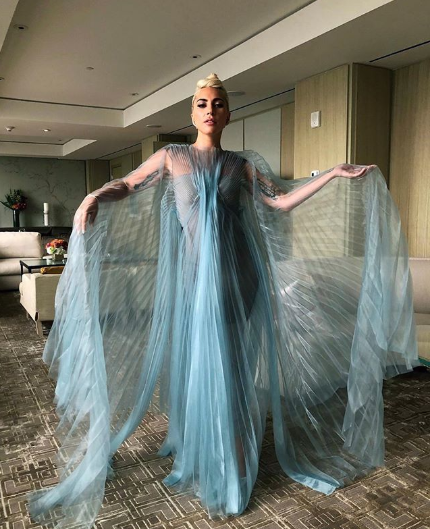 #5 Valentino
Where: Cannes Film Festival
Gaga stood out on the Cannes red carpet is this giant feathered Valentino Couture gown –in a soft shade of baby pink. The dress is named the 'Flamingo,' and is an organza gown created by designer Pierpaolo Piccioli.