These Are The Engagement Rings You'll Be Seeing In 2018
Think rose gold, coloured stones and vintage vibes
Posted on
24 December 2017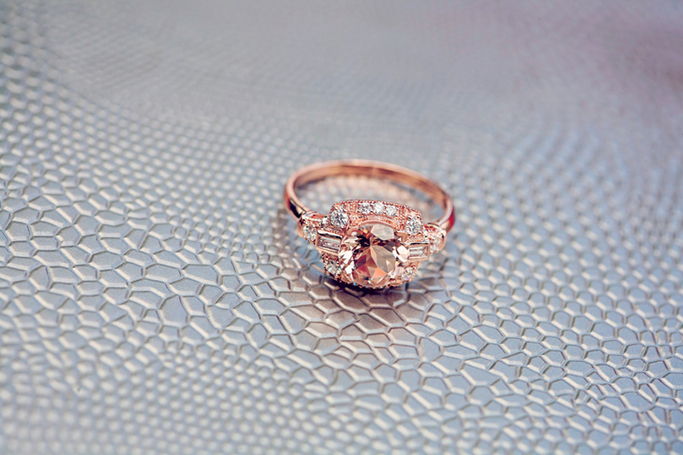 It's officially 2018, which means a whole new calendar year of engagements and weddings, as we've got the engagement ring trends you can expect to see in 2018.
The traditional diamond engagement ring with a cushion cut and popular halo finish is making way for 2018's alternative engagement rings, which feature a vintage vibe in coloured stones, rose gold and east-west settings. With unique shaped rings trending, you can also expect to see more oval-cut diamonds, pear shapes and even shield cut stones.
This year it's not just about what engagement ring you receive, but also how you show it off, as the growing #engagementringselfies trend is continuing with flair!
So if you need some engagement ring inspiration for the year ahead, we've got the 8 engagement rings that will trend in 2018…
#1 Open Rings
Open rings were a fashion accessory trend for 2017, as their alternative style is now becoming popular for engagement rings as well. This quirky style gives the bride-to-be two stones in her ring, as you can experiment with colours and shapes of diamonds or gem stones. This also allows more choice to personalise the ring.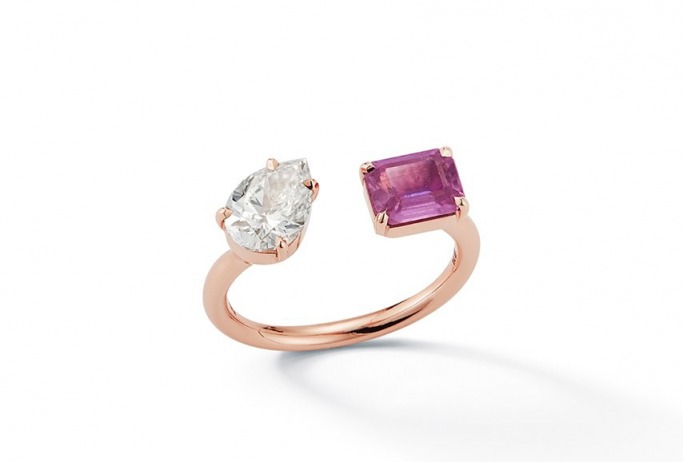 #2 Rose Gold
Rose gold was a trend which dominated 2017, in weddings and beyond, and this year the pink tinted shine is here to stay. The metal is said to represent romance and its appealing feminine look means it is still appearing in many new ring collections for 2018.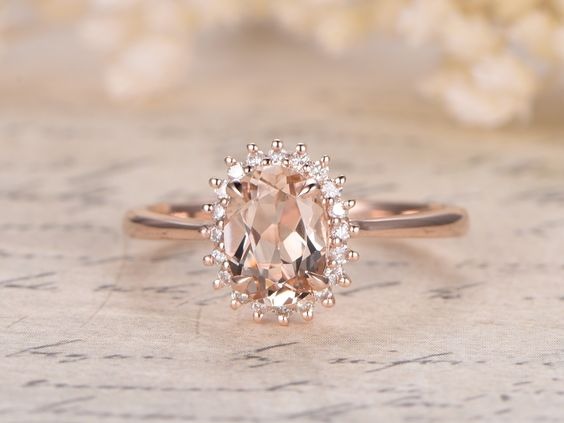 #3 Oval-Cut Diamonds
Oval diamonds are starting to overtake the traditional round shape, as the elegant elongation of the cut is a popular alternative. It is thought to make your fingers more slender and has a vintage vibe, making it a major engagement ring trend for 2018.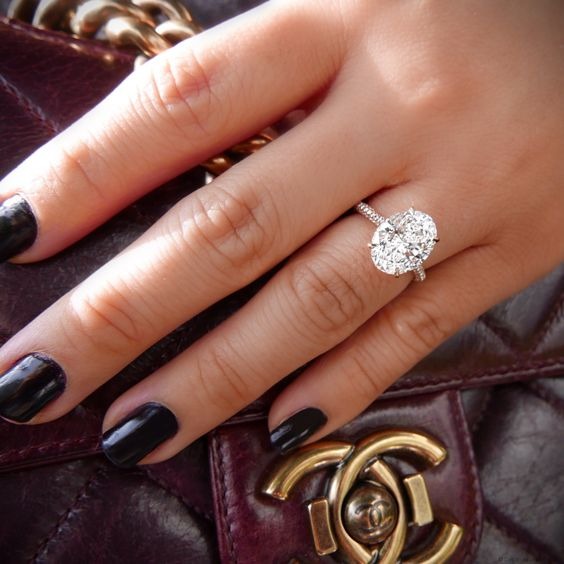 #4 Coloured Stones
The crystal-clear diamond stone has been replaced with the likes of emeralds, rubies, sapphires and opals, as colourful stones are trending with millennial brides. Today brides are looking to save money and cut costs on expensive engagement rings, as peachy stones in rose gold and blue hues in yellow gold, are becoming more popular with a youthful audience.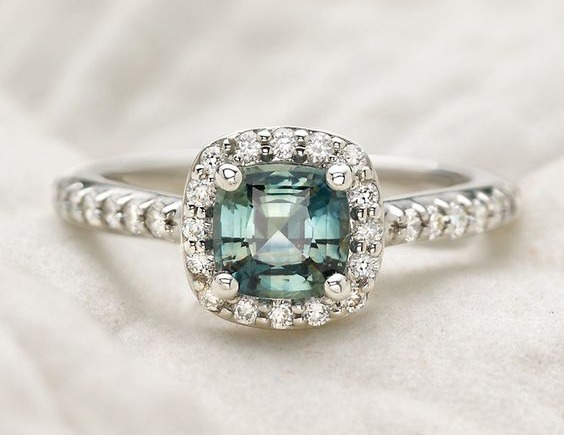 #5 East-West Settings
This is a simple way of making an engagement ring unique, as you can set most engagement rings in this style from an oval, marquise or pear cut. Although the east-west setting of the stone has been around for a while, its popularity is expected to grow in 2018.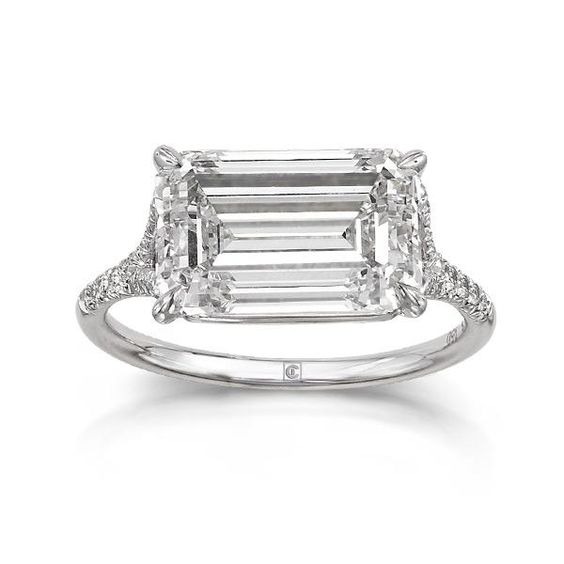 #6 Chevron Bands
Brides are now looking at wedding rings to complement their engagement rings and vice versa, as v-shaped bands will trend in 2018. As an engagement ring the Chevron band makes a statement worn alone or it can be stacked intricately with flattering shapes and stones. From the Orbit band, to the Chrysalis band, this style of ring has a nostalgic vibe mixed with a modern twist.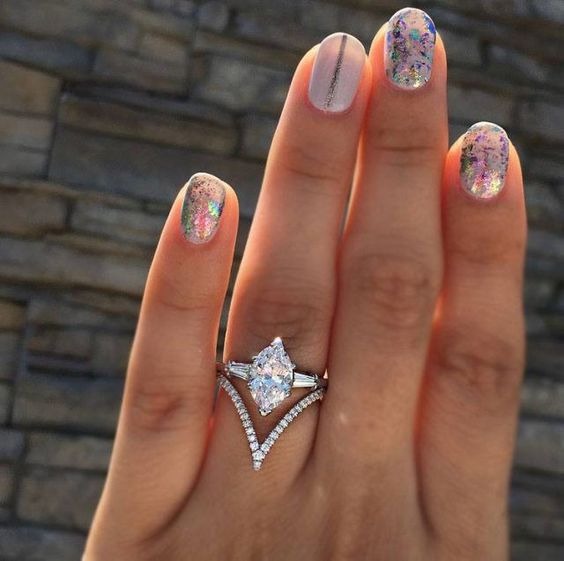 #7 Ring Stacks
Custom ring stacks and ring pairings will grow in popularity throughout 2018. Again, engagement rings will begin to be designed with coordinating wedding bands, as we can't wait to add to the bling. The Tiara style band is particularly pretty, as it forms a half-halo around the centre stone.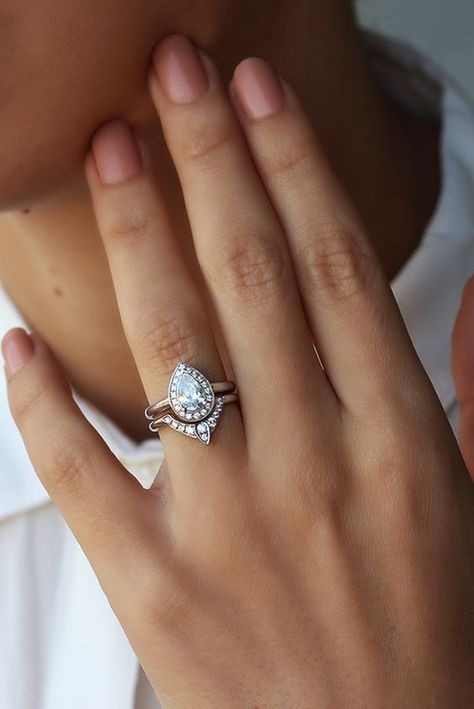 #8 Unique Stone Shapes
Classic round stones will always be in-keeping with wedding traditions and therefore popular, however more brides are competing for originality and want something a little different. With new engagement ring styles such as the shield cut (an angular shape) it is clear that unique stone shapes are in demand, so why not opt for a hexagon or an irregular shaped stone!