16 Facts You Never Knew About Anna Wintour
Rumour has it Vogue's editor in chief is set step down!
All image credits: Getty images
Nicknamed the 'Nuclear Wintour,' Anna Wintour has been editor-in-chief of Vogue since 1988, as there are talks that the 68 year-old could step down from her role after the acclaimed September issue. Probably just gossip, but the news has got us all talking about the women who was memorialised by Meryl Streep in 'The Devil Wears Prada.'
Love her or loathe her, Anna Wintour has been influencing our fashion experience ever since we can remember, as 2018 marks Wintour's 30th year at the helm of American Vogue. It's hard to imagine the industry without the most powerful (or most feared) editor in fashion, but Anna Wintour has to hang up her Manolo Blahniks at some point, right?
Wintour will eventually leave Vogue, but until then, we've sourced the most fascinating facts we could find on the famed fashion editor –did you know she's a big fan of 'Game of Thrones'?! So prepare to be intrigued, shocked and sure to say "I never knew that about Anna Wintour."
16 Facts on Vogue's Anna Wintour
#1 Wintour is the eldest daughter to a British father and American mother. Her father, Charles Wintour, was the editor of the London Evening Standard –so editing is in her genes!
#2 Anna Wintour's first Vogue cover was so different from its usual edition that the printers had to check if it was a mistake.

#3 Wintour was fired from her role at Harper's Bazaar for not understanding the American market. Anna apparently ruffled some feathers when she put a model's hair in dreadlocks for a couture photo shoot.
#4 Not only is Wintour editor in chief of Vogue, but she's also artistic director for Vogue's publisher, Condé Nast.
#5 Wintour wakes up at 5am every day and is always in bed by 10.15pm latest. Therefore, she rarely stays at parties for more than 20 minutes.
#6 Wintour's former personal assistant, Lauren Weisberger, wrote the 2003 best-selling novel 'The Devil Wears Prada,' which was later adapted to a film and is believed to be based on Anna Wintour.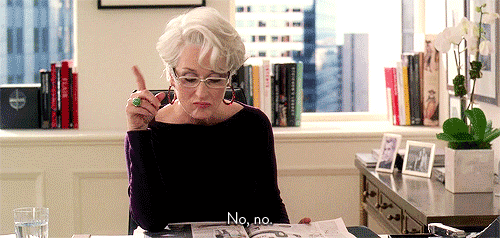 #7 Anna Wintour attended the premiere of 'The Devil Wears Prada' dressed in Prada –showing a good sense of homour.
#8 The editor in chief began wearing her hair in a bob at aged 14, and has kept the, now iconic bob, ever since.
#9 The 18th-century novelist Lady Elizabeth Foster, Duchess of Devonshire, was Wintour's great-great-great-grandmother.
#8 Wintour has two children with her ex-husband David Shaffer; Charles (Charlie) born in 1985 and Katherine (known as Bee) born 1987. The ice-queen has described her children as her weakness.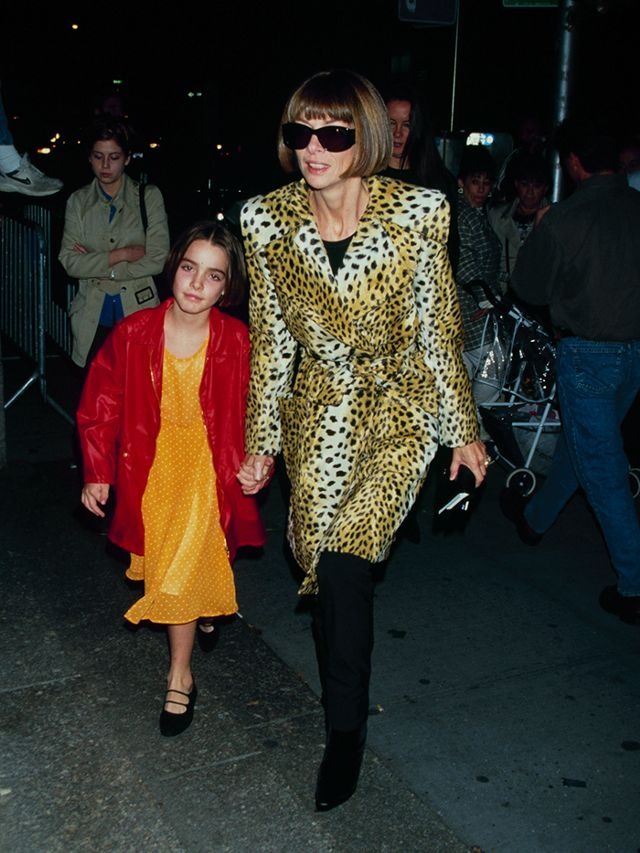 #9 Tennis is Wintour's favourite sport; she often plays the game before work and regularly attends the major tennis tournaments throughout the year. She is also a fan and friend of Roger Federer.
#10 Wintour loves to watch the TV series 'Game of Thrones' and is particularly interested in the drama's display of costumes.
#11 Wintour often hides behind her trademark sunglasses –her most famed accessory, but the glasses are actually corrective lenses as she suffers from deteriorating vision.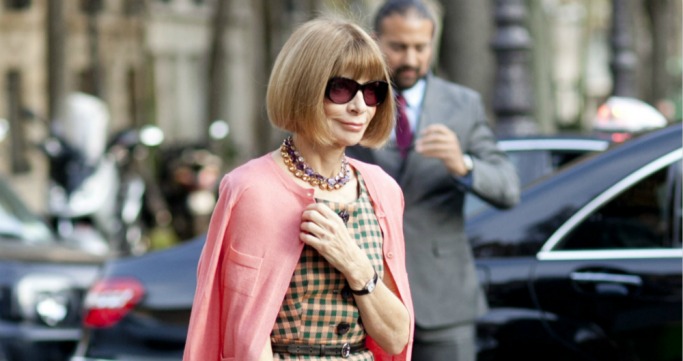 #12 Reports suggest that Wintour has three full-time assistants, but sometimes surprises callers by answering the phone herself.
#13 Wintour turns her phone off to eat her lunch in peace and usually enjoys eating Steak for lunch.
#14 Anna Wintour is thought to earn a salary of $2 million dollars and has a clothing allowance of $200,000 a year.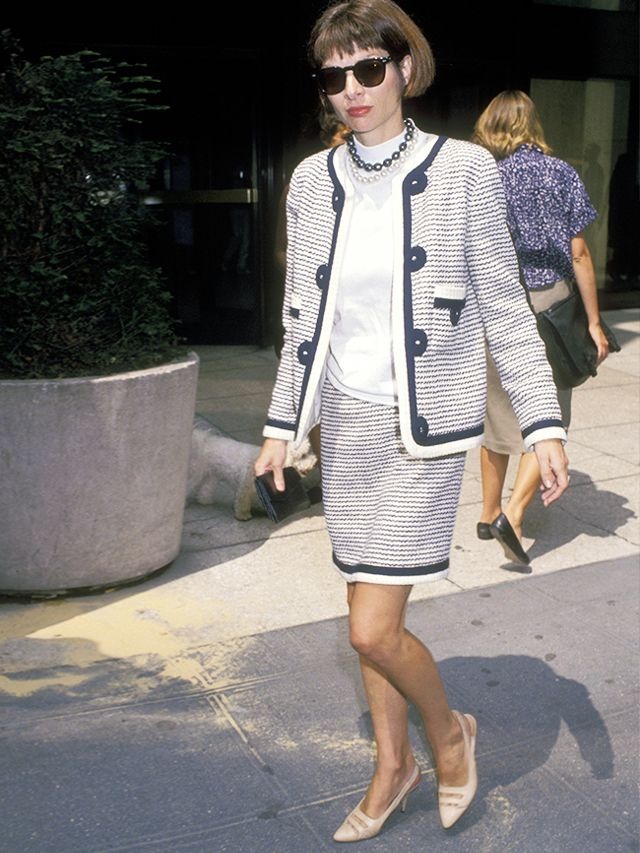 #15 Wintour was made a Dame in the 2017 New Year's Honours. She wore Chanel Couture to collect her honour from Queen Elizabeth in May 2017.
#16 Anna Wintour has been wearing the same style of Manolo Blahnik pumps almost every day since 1994. Designer Manolo Blahnik custom-makes her shoes after taking a mold of her foot, so she gets the perfect fit, she favours a nude, low-heeled sling back sandal.