20 Questions With Dubai-Based Model Annabell Newman
We're in love with her Instagram!
Posted on
30 October 2017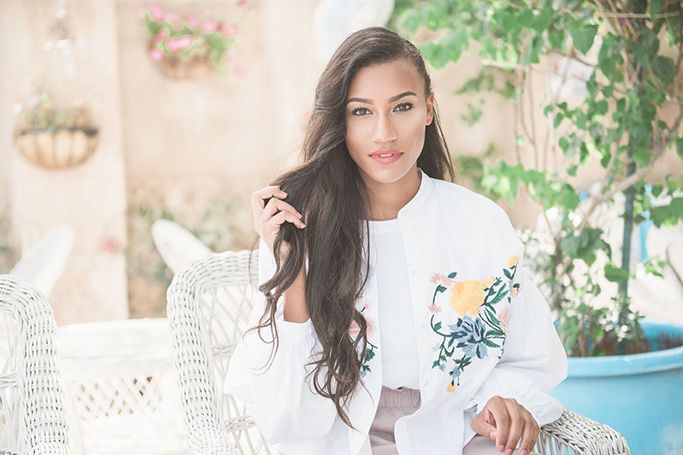 Image credit: Claire Stafford Photography
Model, actress and Instagram fashionista Annabell Newman spoke exclusively to ewmoda, giving us an insight into her Dubai lifestyle.
Discussing everything from her obsession with denim to her love of Dubai weather and her role in the FENTYxPUMA campaign, we have everything you need to know about Annabell.
The London-born beauty first appeared on Britain's Next Top Model aged just 17 and has also achieved a marketing degree, as well as playing a leading role in BBC Three TV series South Side Story.
These days she is focusing on the growth of her modelling portfolio in Dubai, having recently modelled in the FENTYxPUMA shoot which launched on Dubai online fashion favourite Namshi. Annabell's next project will be a new campaign for Levi's Middle East and we can't wait to see it!
So here are our 20 questions with the model…
#1 Who is your number one fashion inspiration?
I would have to say Jordan Dunn is my fashion inspiration, when people say get a girl who can do both, that's her! She can do super casual, cool street style and then totally opposite dressed up ball gown and looks just as fabulous in both.
#2 What's your favourite brand?
I wear mostly high street over high-end, I think you can look just as good in both. I am a sucker for online shops and love the likes of Misguided and Public Desire on Namshi. For sports brands I am obsessed with FENTYxPUMA creepers. I am in a full-time relationship with Denim so I also have to mention Levi's! I also love how GUCCI has also changed everything up and is attracting lots of young and trendy millennials. Their snake design bags, shoes and clothes are my favourite!
#3 How do you think social media changed the world of modelling?
Social media has completely changed the modelling game and it has opened it up to everyone and anyone. Influencers are being replaced by models in campaigns, on catwalks and it is pushing the boundaries of modelling. It has also made it easier for people to be discovered.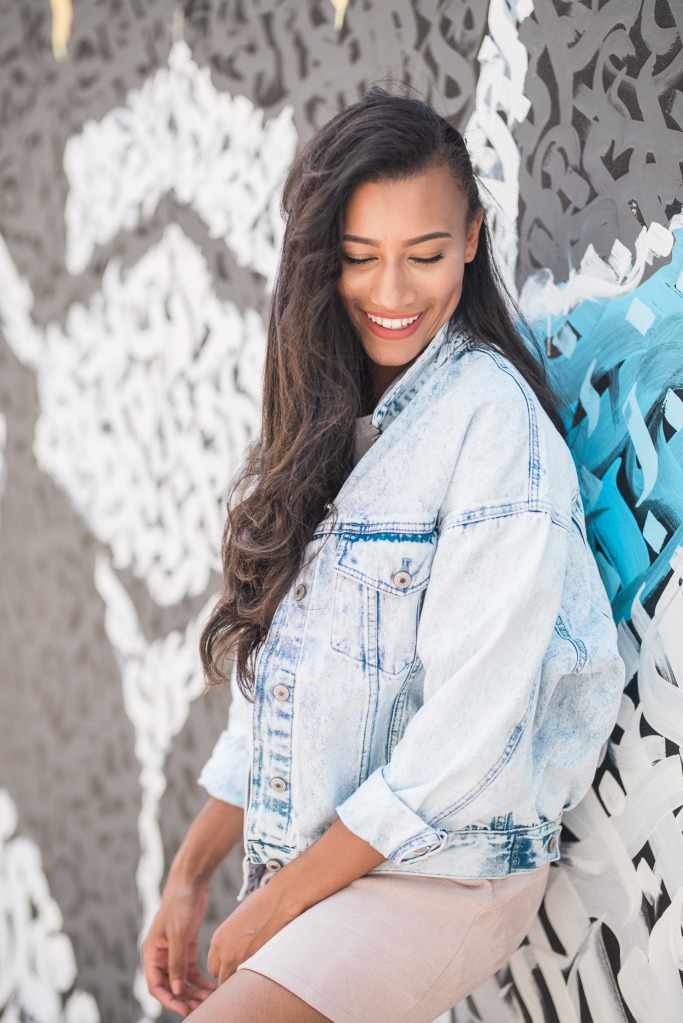 Image credit: Claire Stafford Photography
#4 With all the competition presented on social media, do you think modelling is losing its originality?
I don't think its losing its originality...I just think it's making people have to work harder and get even more creative. We now consume so much content online it's hard to stand out in the crowd, but for me that's what makes it fun, what can I do next? How can I be different?
#5 Do you still pursue acting?
I used to be in a TV show on the BBC [South Side Story], which was super fun and I would love to do more TV work.
#6 Why did you study marketing?
I love all things modelling and Instagram, but I also have a huge passion for the technical side of social. I decided to study Marketing at university and I am super proud to say I graduated with 1st class honours. I feel like this really helps when I work with brands, as I understand their goals and what they are looking for.
#7 When did you move to Dubai? And why?
I moved to Dubai just over a year ago as it had always intrigued me as a city, there are so many opportunities in Dubai, it's beautiful, constantly changing and improving and let's be honest I am from London so THE SUN!
#8 You've collaborated with Namshi lately, what do you personally think of online shopping?
I love Namshi and online shopping in Dubai. I do get a bit drained when I go on some sites and there are 5,000 dresses to look through but you have to filter!

Image credit: Francesco Scotti
#9 Which brand did you enjoy collaborating with the most?
I have enjoyed everything I've worked on but I loved filming the FENTYxPUMA video with Namshi. I also love working with Privilee, they are an exclusive lifestyle membership card which I mostly use for beach clubs and gyms, it's such a cool concept and brand.
#10 How do you think fitness modelling is interpreted in the Middle East?
I think it is a little different to the western world as it's more conservative, but the fitness scene here in general is growing more and more, especially with developments from the likes of the Nike Pro Hijab.
#11 What do you love the most about Dubai?
I love how small it is in terms of you always know what's going on in Dubai at all times, which isn't possible if you're in a big city like London. I also love the weather, it's easier to seize the day when the sun is shining and in the winter months there is so much to do outside.
#12 What do you love the most about the UK?
I love the buzz of London, the city is alive 24 hours a day and you can really feel it when you walk around it.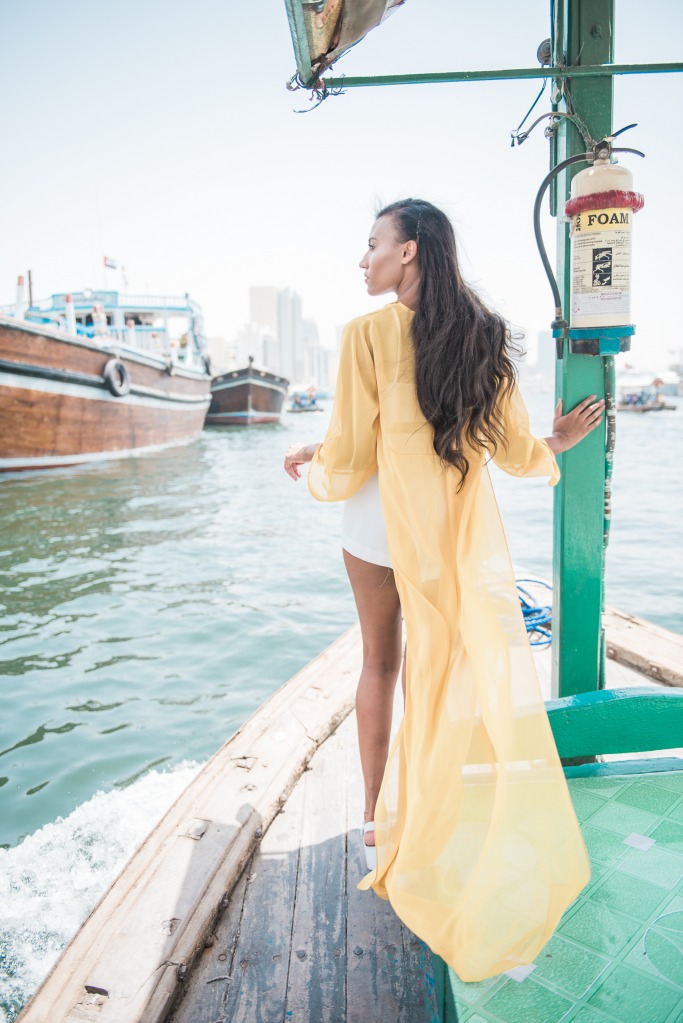 Image credit: Claire Stafford Photography
#13 How is modelling different between Dubai and the UK?
The UK modelling scene is very established which is great but doesn't leave much room for change. The Dubai modelling scene is not as established so it's constantly changing and presents so much opportunity and for me it's perfect!
#14 How do you respond to people accusing you of photo-shopping your photos?
I have never photoshopped my photos, but I do use editing apps on my phone...not usually on myself but on the background to make the picture better.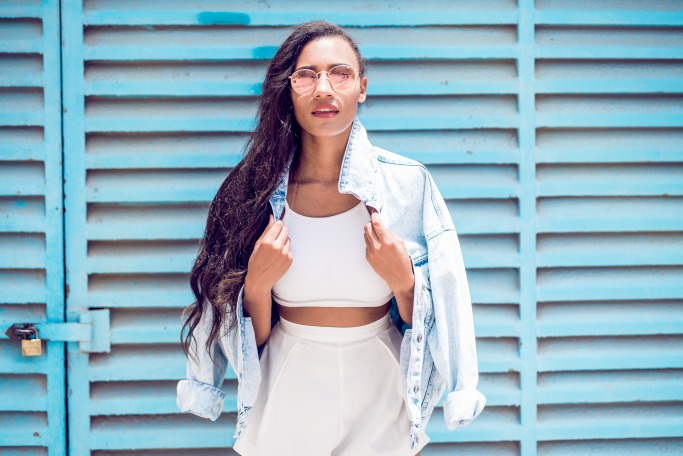 Image credit: Claire Stafford Photography
#15 What's your dream job?
My dream job would be to do Instagram, YouTube and modelling full time.
#16 Tell us something your followers would be surprised to know?
I have a nut allergy and have to carry and epi pen with me everyday!
#17 Who's was the last photo you liked on Instagram?
Sarah Ashcroft, she is a UK blogger and she is goals.
#18 Your best purchase?
Denim Jacket, Moschino belt, Doc Martins (I'm not good at giving one answer!)
#19 Your most-regretted purchase?
I bought a pretty expensive dress in the sale as it was so reduced and never ever wore it. Lesson learnt, don't buy something just because it's in the sale!
#20 What's your next project?
I am shooting the new Campaign for Levi's Middle East, can't wait!
To keep up with Annabell's life follow her Instagram: @Annabell_Newman