5 Hated Fashion Trends That Are (Unfortunately) Back
But WHY?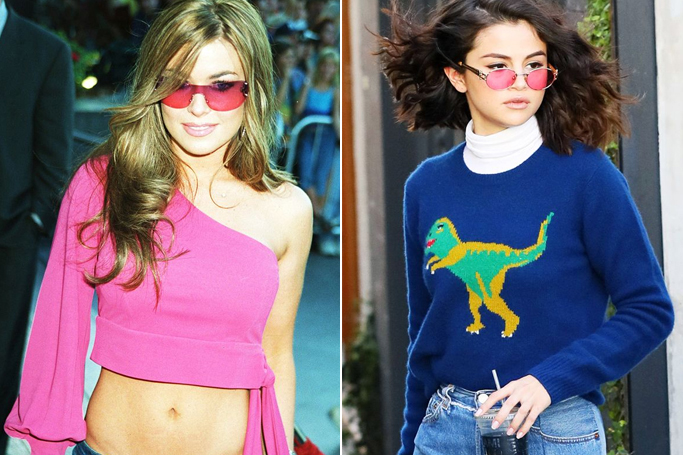 Fashion trends come with an expiry date built into their very definition, but style, is of course, timeless. What was frowned upon yesterday might be crashing Google searches today (Hello, mom jeans).
BUT there are still a handful of trends that gave us shudders the first time around — and they are back in style. From kitten heels to jorts (jeans+shorts), here's a list of 5 such fashion statements that should have taken a backseat along with Britney Spears' fandom.
1. Skirt over jeans
There's probably no other layering technique that'll elicit fashion police sirens than wearing a skirt or a dress over a pair of trousers.
The last time you wore this trend was probably with chalk-dyed hair and terrycloth wristbands in the 90s. But to our surprise (and dismay), the trend was LITERALLY all over the place at the most recent London Fashion Week.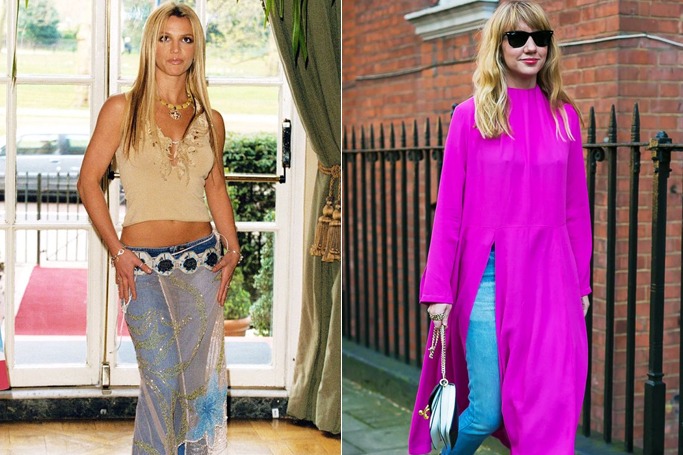 image credit: Pinterest
2. Jorts
Back in the 90s, it was Sarah Jessica Parker and this time around, its 2 street-style queens: Kim K and Gigi Hadid who are determined to make this awkward mix of shorts and jeans work.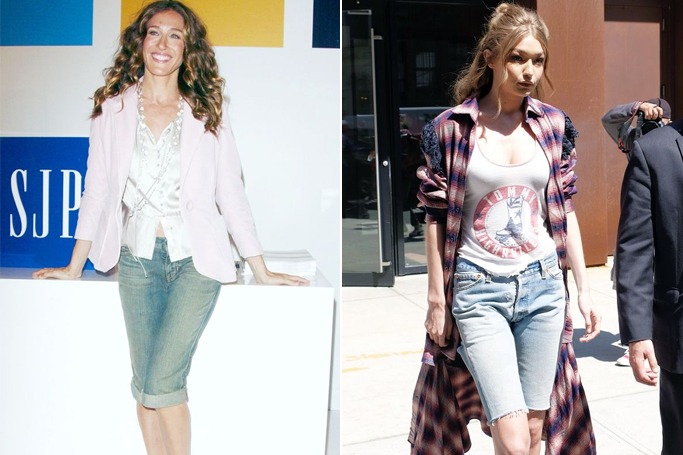 image credit: Pinterest
3. Denim 00's
The 2000s was a decade of denim and there were some SERIOUSLY heinous crimes committed against the timeless fabric. But no crime matched that of Britney Spears' — when she twinned an all-denim look with her then beau, Justin Timberlake.
The pop icon forever scarred our denim memories. But guess who is bringing the all denim look back? It's the younger Hadid - Bella!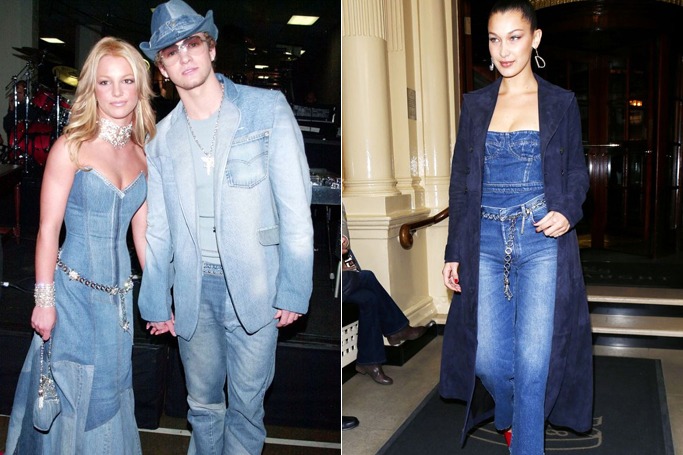 image credit: Pinterest
4. Kitten heels
Kitten heels were the definition of anti-fashion but what can we say — the likes of Dior, Chanel and Prada had kitten-heel slingbacks and pumps in their S/S 17 lineups; confirming that like it or not, the kitten is back.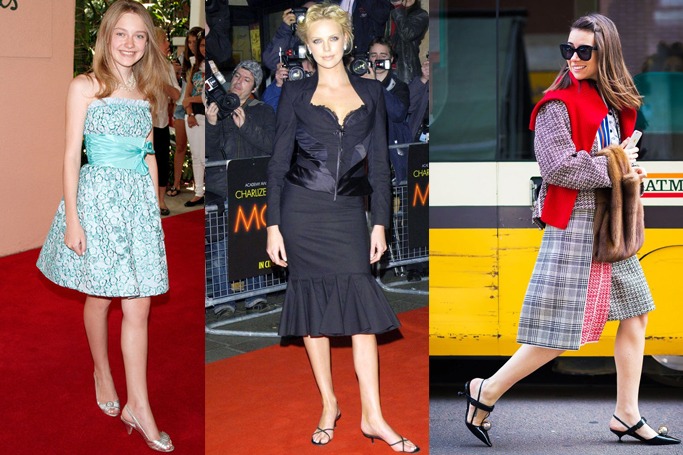 image credit: Pinterest
5. Rose coloured glasses
Worn by the likes of Britney Spears and Paris Hilton, rose-tinted glasses were THE THING in the early '00s. These babies are back but don't worry, today's rose-tinted sunnies don't have rhinestone-encrusted frames or small rectangular lenses.
Thankfully Gigi Hadid, Selena Gomez and others have the good sense NOT to wear them on the red carpets.
So, all in all, not a bad deal.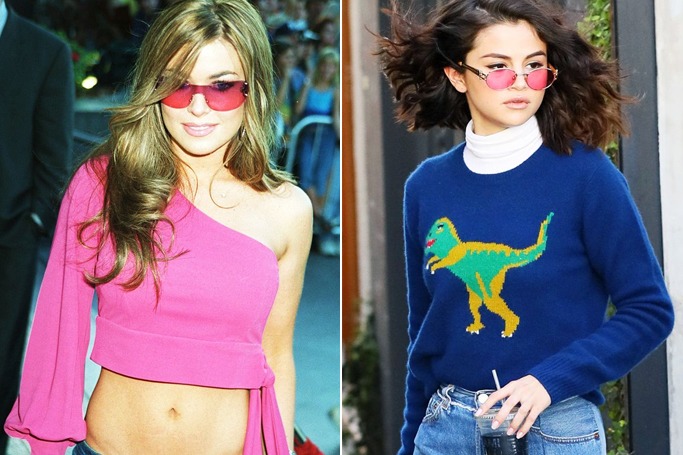 image credit: Pinterest