5 Reasons Why The Hadid's Are Dominating Fashion Weeks
It was family affair in Milan as Gigi, Bella and Anwar prove they are model siblings
Posted on
26 February 2018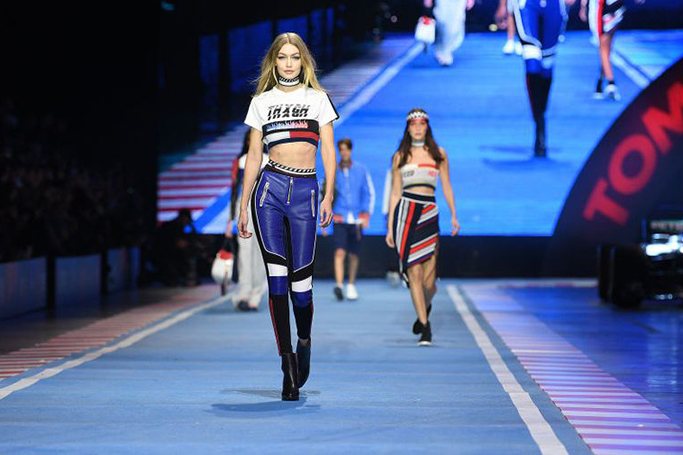 Image Credit: Getty images
As Milan Fashion Week AW18 closed with the fourth and final Gigi x Tommy collection, the Formula 1 inspired Tommy Hilfiger designs were showcased on racetrack runway which was walked by all three Hadid siblings. As Gigi, Bella and Anwar walked alongside model friends Hailey Baldwin and Winnie Harlow, the Hadid sisters especially revealed their fashion month success in New York, Milan and potentially Paris!
From Gigi and Bella's street style looks we've been following, to the countless runway shows they've walked in and the controversial headlines they've not been afraid to make (people are still obsessing over the naked British Vogue cover!!), the Hadid sisters have been continually mentioned in fashion week news across the world throughout February 2018. As we've highlighted why the half-Palestinian sisters are still a hot topic on and off the runway.
With their Real Housewives of Beverly Hills mum Yolanda Foster, these siblings were always destined for fame, as Gigi Hadid her younger sister Bella and brother Anwar have some seriously good genes! Whether you're the biggest Gigi Hadid fan, prefer Bella Hadid or think the sisters are a little overrated, you can't deny their dominance on the runway.
As here are 5 reasons why the Hadids have won February's fashion weeks…