6 Tips to Reduce Your Fashion Footprint
Follow these steps to reduce your environmental impact.
Posted on
17 October 2019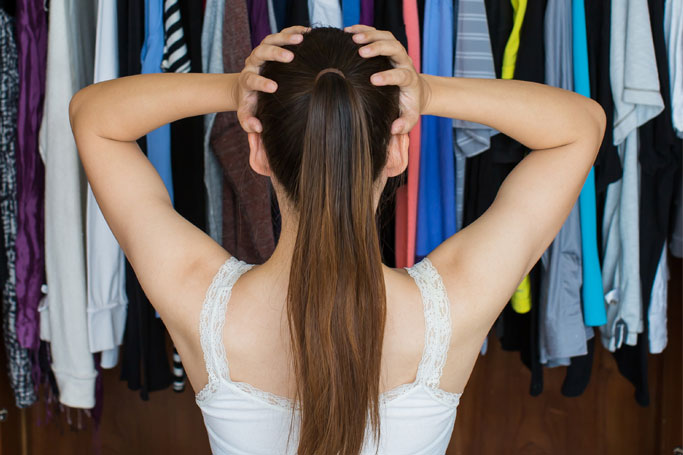 According to the European Clothing Action Plan, each person will buy on average 26.7kg of clothing each year.
If you gathered all the garments you bought in a year, how would you stack up compared to the average? Do you purchases amount to a neat pile of carefully considered items – or are you staring at a mountain of clothes you can barely remember buying, let alone wearing?
If you're closer to the latter, chances are you could do to rein in your fast fashion habit.
SEE ALSO: Top Tips on Keeping Designer Handbags in Perfect Condition
'Fast fashion' is defined as cheap, mass-produced clothing designed to cater to the latest trends, and it's having a huge impact on the environment.
According to the Ellen MacArthur Foundation, clothing production has approximately doubled in the last 15 years, while the annual value of clothing discarded prematurely is more than £300/AED1,416.92 billion.
The fashion is also the second most polluting industry (after oil) and produces nearly 20% of wastewater globally.
1. Limit your exposure to influencers
A new survey by the Fashion Retail Academy reveals that more than half (54%) of people believe social media influencers have at least partly caused a rise in this type of clothing, a figure that's even higher (73%) for 18 to 24 year olds.
The study also found that Instagram is a source of fashion inspiration for 17% of people, up from 8% five years ago.
Being bombarded daily with enviable images of stylish people – and now with the option to shop directly from their Instagram posts – is a sure fire way to make you want to hit 'buy now', so try to limit your exposure to digital influencers.
Whether that means unfollowing accounts that post daily #outfitinspo pics or cutting back on time spent on social media sites, you'll reduce the temptation to shop the latest flash-in-the-pan trends.