7 Victoria's Secret Fashion Show Disasters
The awkward VS show fails and face plants!
Posted on
22 November 2017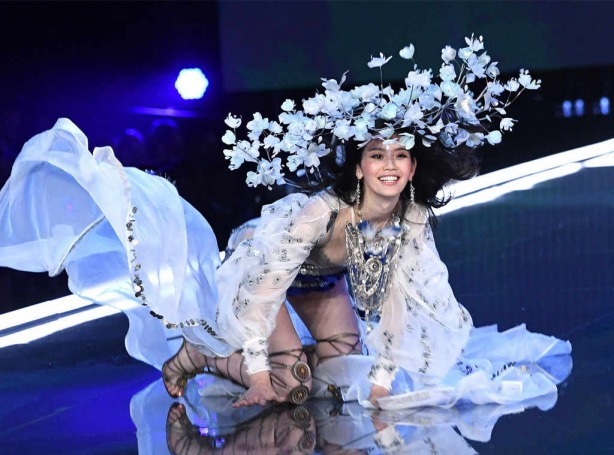 All Image Credits: Getty images
The Victoria's Secret Fashion Show 2017 was full of controversies and mishaps. The build up to the VS Show in Shanghai was surrounded by drama, with Adriana Lima's visa being held up, Gigi Hadid pulling out of the show last minute, four models couldn't get visas, Katy Perry was banned from China indefinitely and reports of the Chinese Government intercepting emails from Victoria's Secrets organisers.
During the show model Ming Xi took a tumble on the runway and Bella Hadid had a wardrobe malfunction, as the drama continued onto the runway. Despite many believing that VS Show 2017 was the most dramatic show so far, we've taken a look back at previous Victoria's Secret Show disasters. From all the falls and epic runway fails to the most awkward moments, we've thrown it back to the Victoria's Secret runway moments we can't forget.
#1 Ming Xi's fall in this year's show
Model Ming Xi experienced every model's worst nightmare when she tumbled to the floor mid-runway during this year's show in Shanghai in front of 18,000 people. It was also in front of the Chinese model's home crowd and her family, but she recovered gracefully and put on a brave face.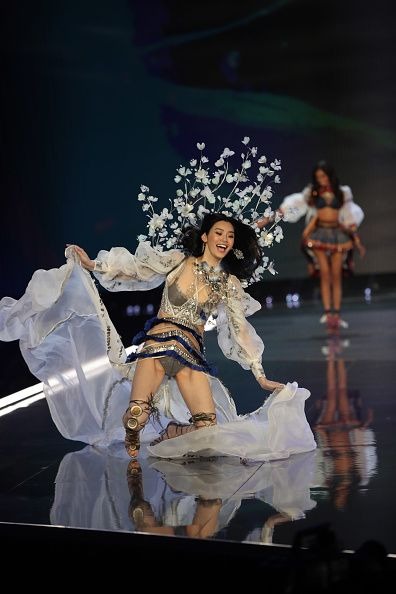 #2 When Ariana Grande was almost knocked off the runway
We all remember that face Ariana Grande made in the Victoria's Secret Show 2014 (mostly because it became one of our favourite memes). VS Angel Elsa Hosk didn't see Ariana on the runway, whilst the pop-star was preforming and nearly wiped Ariana out with her huge wings.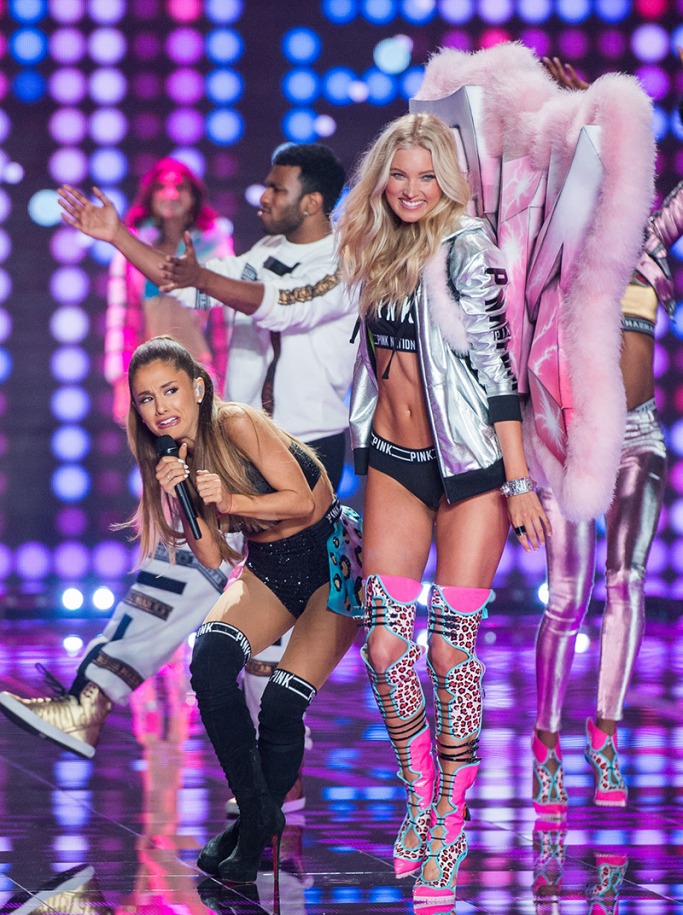 #3 Cara Delevingne's dancing
At some point we've all done a goofy dance and made a fool of ourselves, although I doubt it's ever been on a Victoria's Secret Runway. Cara Delevingne made us all laugh out loud during the 2013 VS finale walk as she didn't hold back; mouth wide open, eyes rolled back and arms flying everywhere, she didn't portray the grace and elegance you expect from a VS model. But at least we loved it.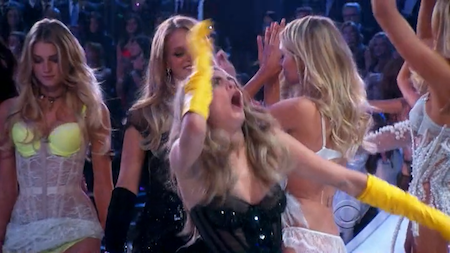 #4 Karolina Kurkova's shoe fell off
Karolina Kurkova's shoe clearly had a mind of its own during the 2006 show, as it slipped off half way down the runway. Unfazed Karolina kept strutting and smiling as nothing had happened.
#5 Bella Hadid and The Weekend's awkward runway reunion
This pictured has been captioned "when you casually run into your ex" many times, as Bella Hadid remained ice cold and super calm during this awkward reunion with her ex The Weekend. And it was also her debut VS show! This year it was reportedly the turn of Kiwi model Georgia Fowler and ex-boyfriend Harry Styles who had a difficult run-in on the runway.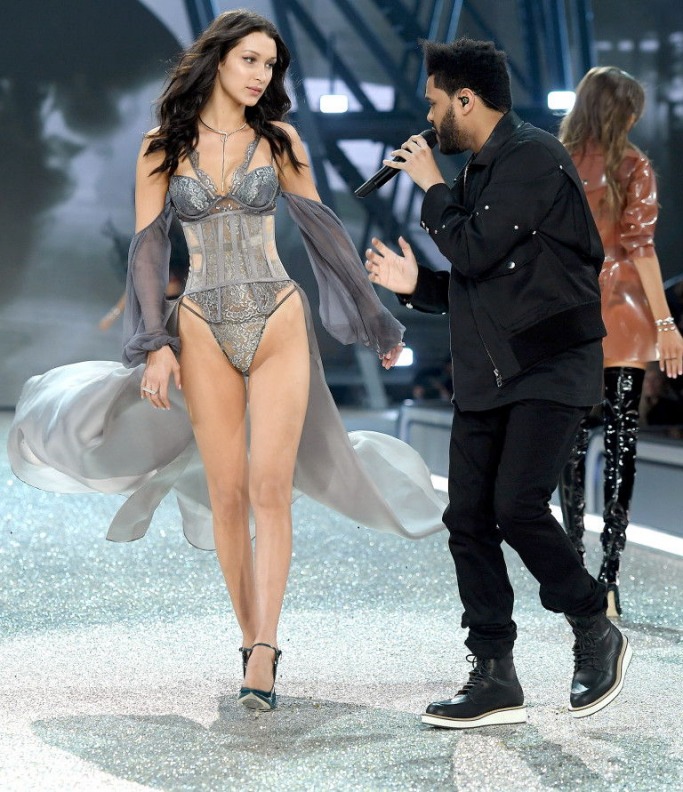 #6 When Tyra Banks lost a trillion dollar bracelet on the runway
Oops it just fell off! Whilst Tyra Banks was carried away dancing to Snoop Dogg's "Drop It Like It's Hot," her tiny, but expensive bracelet flew off her wrist and she still has no idea where it went.
#7 Many wardrobe malfunctions
This year it was Bella Hadid's turn to flash more than she intended to as she slightly slipped out of her bra. But, she is certainly not the first, last year sister Gigi Hadid's straps on her bodysuit came undone and Irina Shayk and Adriana Lima also accidently bared their bums in the same 2016 VS show.