Alannah Hill on Love, Feminism and Her Latest Book, "Butterfly on a Pin"
We caught up with the Australian fashion designer ahead of The Emirates Airline Festival of Literature
Posted on
19 February 2019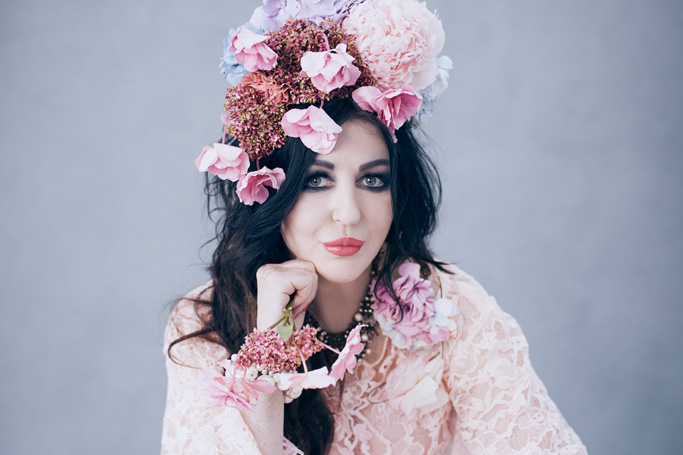 As a memoir of love, despair and reinvention - few autobiographies are as raw, real, funny and sad as Alannah Hill's.
As one of Australia's most successful fashion designers, she's renowned for creating an international fashion brand that defied trends. Filled with ornamental, sophisticated elegance, beads, bows and vintage flowers... Her line is far from her childhood in a milk bar in Tasmania.
In her latest release, "Butterfly on a Pin", Alannah delves into and shares her childhood - one of hardship, fear and abuse. She ran away from home with just eight suitcases and fierce determination.
We won't spoil the ending for you - you should read and hear about it for yourself - but this extraordinary book is just a reflection of the extraordinary life and personality of Alannah Hill herself. And ahead of this year's Emirates Airline Festival of Literature, we had the fabulous opportunity to ask her some questions ourselves!
Was there a particular moment that inspired you to share your story?
"Yes, there was love! When I felt I had no other choice but to leave the fashion empire I built over eighteen years, it forced me to question my own identity.
"I had hidden behind my brand. I wore a mask to hide all the hurts and pain from my past. I was running scared for years and I knew without my brand where I could reinvent myself through clothes and the art of dressing up…..I knew without it I may stumble. I wasn't able to use my name for business and this was the catalyst for writing my deepest darkest secrets.
"I had always dreamed of writing my memoir. Gathering dust under my bed are two un published very poorly executed novellas. I wrote these when I was 24 years old but my sister (a year older than me) would not allow me to go any further with them. In the past, I allowed my sister to wield a lot of power over me. She had ten rules to keep me in check. One golden rule was that I was most defiantly not permitted to write. If I did, she would disown me. And she did. She hasn't spoken to me for nearly four years.
"I burned with a desire to publish my story, but also burned with a desire to run a million miles into the glaring headlights.
"The memories, the shadows and whispers from my past, these were the painful memories I had to remember [and] return to, in an attempt to uncover the truth of who I was.
"I thought if I can be truly honest and try to make a connection with the reader, this would help me reconnect with child hood Alannah - the little girl I'd buried years ago. I'd done everything I could to cut myself off from my past, trying to forget who I really was, almost as if I wasn't born until I moved to Melbourne.
SEE ALSO: Combining the magic of food and literature - meet Kate Young
"There were times when I was writing my story that I found it vaguely enjoyable, almost uplifting, and the work which I'd assumed would be 'cathartic' would be just that, cathartic. I cannot claim writing my story was cathartic. Perhaps that's a little too broad. It was a little of both uplift and catharsis and something else in between (which I'll probably never quite understand).
"Writing the book gave me awareness. When we're aware we have more more options."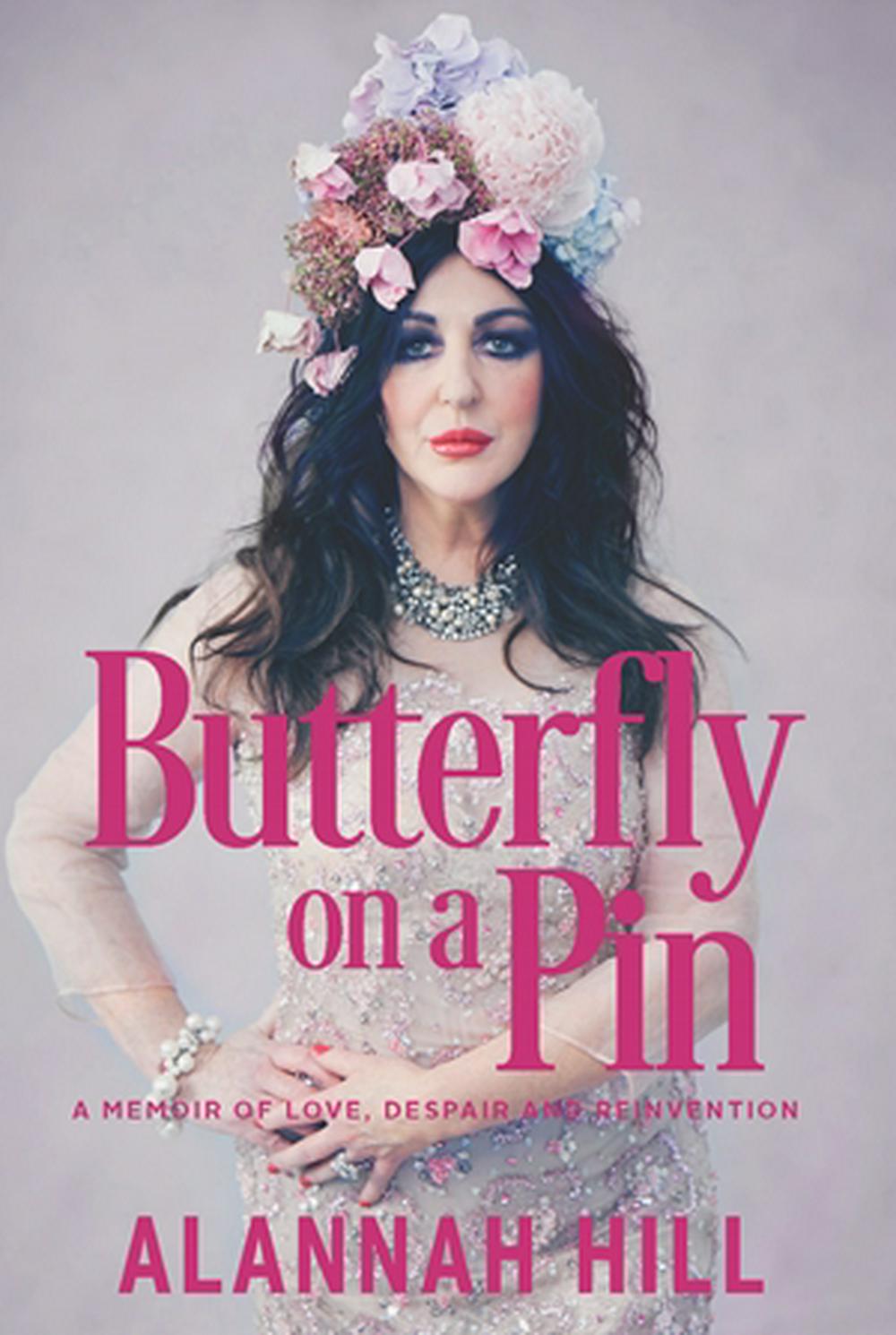 Opening up about a traumatic experience can be uncomfortable - how would you describe the writing process? Did you have doubts along the way?
"My life was on hold until I completed the book and there were many dark moments when I wondered if I'd ever be able to let my words go.
"The first publisher I signed with dissolved the contract due to ongoing legal letters from my sister and ex-business partner who were trying to stop the book. David Heeney and my sister, Mary Ellen didn't realise that nothing was ever going to stop me.
"Hardie Grant Publishing took me on with the understanding I had baggage! They were very encouraging although I didn't have the heart to tell them I didn't believe it would ever appear on book shelves. The day the book was launched my eldest brother passed away from lung cancer. I hadn't spoken to him in six weeks. I wasn't permitted to attend his funeral. One of my brothers had abused me when I was 12 years old and my presence at the funeral would have, apparently made him very uncomfortable. It was decided by my sister that I would be made very uncomfortable if I attended. I may even be beaten up!
"It was bittersweet the whole way through. I cannot say writing my story has been cathartic, I don't expect to be cleansed or fixed from writing but what I can say is that somewhere in between pride and a new understanding of my night terrors I do feel a sense of accomplishment that I never believed I'd be able to feel."
There's something very powerful about a raw, honest account of the rise to success - what do you hope women will take away from your story?
"I have loved sharing my dreary little past to audiences when touring "Butterfly on a Pin" with an uplifting yet sad message!
"I loved the Q and A's with the audiences because that is where sharing all my past wins, spills and failings could shine! I go deep and the audience are brave enough to go deep with me!
"I like to make people laugh and believe that if we, as humans are left alone we tend to repeat the same patterns. I wanted to change and I didn't know how."
Do you have a favourite autobiography that you've read?
"Booky Wook by Russell Brand".
A story of reinvention inspires hope for many that feel stuck in a rut, or at their lowest of lows, what would you say would be the first step in reinventing oneself?
"That's a very good question. The first steps are a change of heart and then a change of mind.
"Trying to reconcile there's no time left to continue carrying our shame. Shame holds back our reinvention for years. When we hold secrets, it creates shame and shame is a great barrier to success and an even greater barrier to living a peaceful happy life. Feeling ashamed is like wearing a veil.
"Let go of the secret and you release the shame.
"You have to really really really believe in your impossible dream, and understand your mind enough to know that it's time. Not all of us have an impossible dream but I believe that on our death beds, all our unfulfilled dashed dreams flash before our dying confused eyes.
SEE ALSO: Showing the world that different is not bad - meet Kathy Hoopmann
"When we lay our heads on the pillow at night few of us are 100% content with our surrogate lives ~ it's in these darkest hours we must be wide awake with our feelings, we have to dare to image a different life to the one we're leading... If we want to change it takes a lot of nerve, a lot of courage but mostly, it takes a lot of heart. "
From being a young girl in Tasmania, to sharing your story here in Dubai – if you had one single adjective to summarise the journey, what would it be?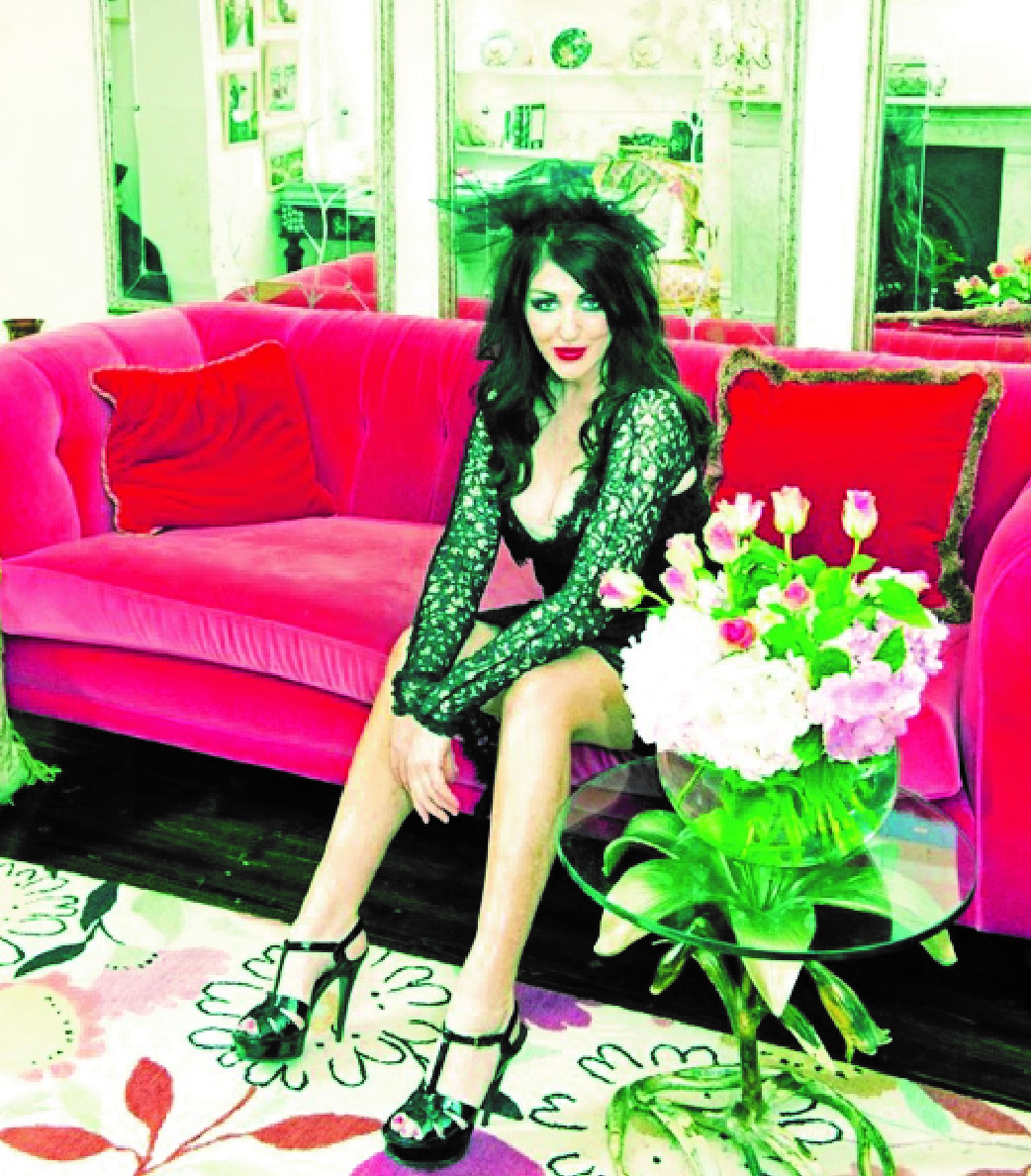 You embody an ultra-feminine form of beauty - do you think that you can do this and also be a Feminist?
"Oh love, what IS a feminist these days? I fear I'm about to commit a grave and condescending sin here ~giving unsolicited advice but give the unsolicited advice I WILL for me, Feminism is about equal rights and more importantly, an equal pay cheque.
"I think women's rights are one of the most important pieces of unfinished business in human history. Empowering women to stand up for themselves is so terribly important.
SEE ALSO: Explore future worlds at the Emirates Airline Festival of Literature
"With the Me Two movement it was so exhilarating, joyful and totally unexpected and then the sky cracked open. Bombs started to fall... Men were too afraid to speak, men in their early fifties were madly delving back into their pasts hoping their name wouldn't be called for an immediate inquiry into a drunken evening twenty years earlier.
"That isn't what feminism and the #metoo experience is about…It's about empowerment and taking a considered stance on our right to walk home a little tipsy at 2.00 a.m, rights for equal pay and consideration without fear… It fills me with colossal sadness this is still not possible."
What are the plans for the future? Another book? Perhaps a fiction novel?
"I am working exclusively with Saxton Public speakers as a key note speaker. I travel to schools, picnics, and even world summits delivering my message of hope, empowerment and how to rise from the ashes like a phoenix despite our crooked falls.
"I'm writing a new autobiographical book called Pearls of Wisdoms – essays on how to overcome shame, guilt, horror, fear and self-loathing.
"My new impossible dream is to find a forward-thinking business partner with big ideas to celebrate in the launch of my brand Louise Love. I was forced to close Louise Love online in 2016 after a small battle with cancer. I was diagnosed with melanoma. I had a toe removed but I'm all clear now and ready to follow my true passion, building an ever-evolving fashion brand and somehow buying or stealing my real name back! And that's a story I am sadly, NOT permitted to discuss! Damn!"
Meet Alannah herself at EAFOL 2019
Date: Saturday 2nd March
Timing: 10am - 11am
Where: Al Ras 3, InterContinental, DFC
Price: AED 75 / AED 68 for Foundation Friends