Are These the Most Extreme Celebrity Halloween Transformations of 2019?
Here's some inspiration for your costume for next year
Posted on
4 November 2019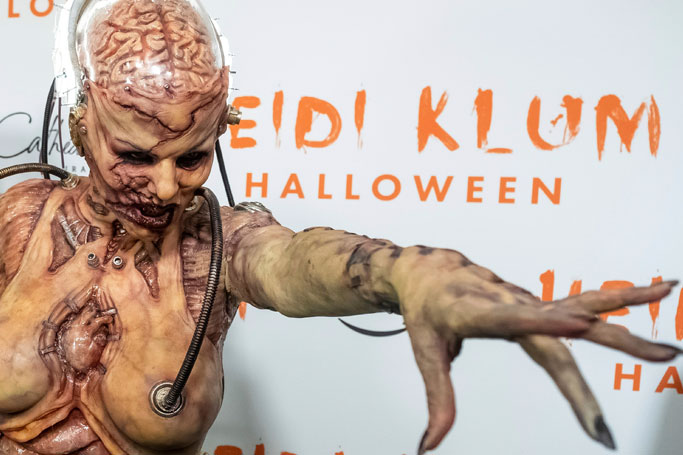 Just when we thought that Halloween had peaked too soon with a flurry of famous faces unveiling their costumes last weekend, it turned out the stars were saving the best until last.
A host of celebrities revealed some incredible outfits, showing off jaw-dropping transformations, terrifying prosthetics, and some VERY skimpy garments.
SEE ALSO: We Found Your Best Daenerys Targaryen Costume for Halloween
Here are the stars who took Halloween to the extreme…
Heidi Klum
Is there anyone on earth who loves Halloween more than Heidi Klum? Probably not.
The model celebrated 10 years of showstopping transformations by letting the public watch as her costume took shape in the window of Amazon Books in New York, the seven-hour spectacle was live-streamed online as well.
It's not clear exactly what Klum's costume is meant to be, but with exposed organs and stitched up wounds, the Frankenstein-esque creation is suitable scary.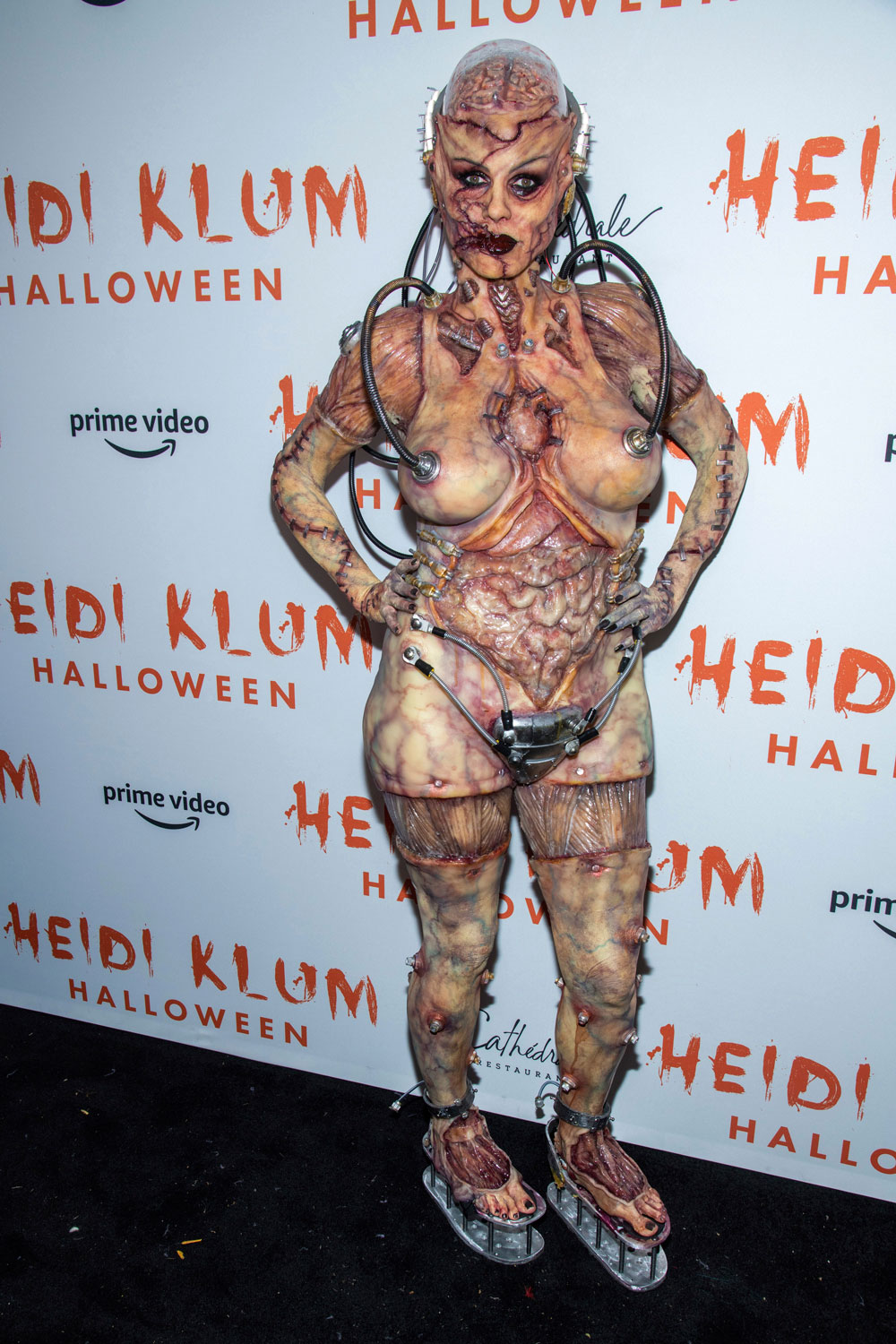 Craig Revel-Horwood
It wasn't only American celebs who went to extreme lengths for Halloween.
Attending a party in London, British Strictly Come Dancing judge Craig Revel Horwood gave Khloe Kardashian a run for her money with his version of Cruella DeVil.
Channelling vintage Madonna, his outfit featured a red cone bra corset and was accessorised with three friends in dalmatian outfits.