The Best Dressed Spotted At Dubai's Arab Social Media Influencers Summit 2018
From the queen of Jordan to the Instagram make-up queen…
Posted on
12 December 2018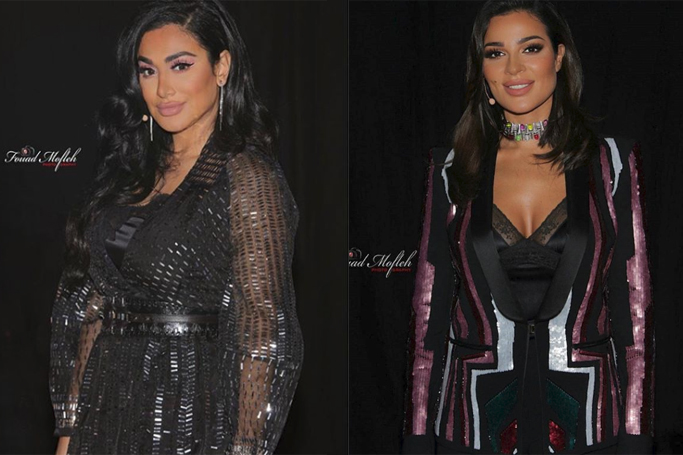 The event may have come and gone
But we can't stop talking about the best-dressed influencers at this year's Arab Social Media Influencers Summit in Dubai.
On Tuesday, His Highness Sheikh Mohammed bin Rashid Al Maktoum, Vice Presidents and Prime Minister of the UAE, hosted the ArabSMIS in Dubai,
The event, which was a success, saw a large number of attendees including some big names, such as: The Jordanian Royal Queen Rania, Instagram make-up queen Huda Beauty and more.
Gathered to celebrate the past, present and future of social media, the summit saw talks and awards of very influential movements and actions by popular influencers in the Arab region.
1. Queen Rania
Queen Rania took an award home for the Personality of the Year, where she then gave a keynote speech speaking to over 1,000 social media influencers of the importance of their platform.
With over 10 million followers on Instagram, she urged influencers to use their platforms wisely – even if it means they don't get the likes and shares they think they deserve.
"I come to you — the influential and those whose voices are heard, to urge you to use your time to break barriers, open channels of dialogue, and mobilise support for those who need it most," she said.
"I urge you to champion the truth and to communicate with values. Be good to others as the simplest expression of our humanity is a kind word," she added.
Queen Rania of Jordan, was spotted at the ArabSMIS wearing a dress by Zara – while she usually opts for high brands for such events, the humbled queen took a more humble option in clothing.
The green velvet dress with a gold metallic belt is simple, yet flowy and looks stunning on her.
2. Huda and Mona Kattan
The most influential sisters on Instagram, and founders of a mega-beauty brand, HudaBeauty, were also at the ArabSMIS to discuss the prospects and future of Arab influencers in the region.
They were spotted snapping a picture with Queen Rania herself whilst both opted to wear black numbers at the summit.
While Huda wore a black dress with sheer sleeves with glitter detail, Mona also wore a black dress with a simple leather belt to accentuate her waistline.
3. Nadine Njeim
Lebanese actress, Nadine Njeim, also took an award home on Tuesday at the Arab Social Media Influencer Summit in Dubai.
She walked on stage to receive her award while wearing a pants suit – simple black pants with a detailed colour blocking blazer and a choker-style necklace to tie the whole look together.