The Best Ramadan 2018 Capsule Collections
From Michael Kors to The Modist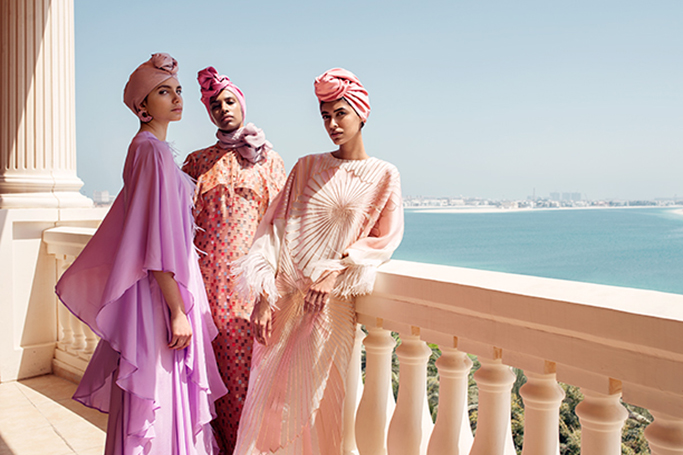 Image credit: Michael Kors
As we approach the Holy Month of Ramadan it's time to fill your wardrobe with embellished kaftans, beautiful abayas and flowing maxi dresses, as we've sourced our favourite Ramadan fashion collections for 2018 with elegant and modestly cut designs.
This year's limited edition Ramadan capsule collections include glamorous clothes and accessories from regional Middle Eastern designers, as well as international designers. From Michael Kors to The Modist and Net-a-Porter, we can't help but want to spend on the Ramadan 2018 fashion lines, which are must-haves for the summer season and the special occasion of the Holy Month.
With stylish accessories, chic capes and creative colour palettes, here are the 2018 Ramadan-ready capsule collections you need to invest in…
Michael Kors
The Michael Kors Capsule Collection for Ramadan was inspired by the Middle East, with ready-to-wear pieces including abayas, modest dresses and a stunning range of accessories. With a festive gold, Arabian touch added to the Michael Kors style, there are bags, purses and shoes perfect for the Holy Month and Eid.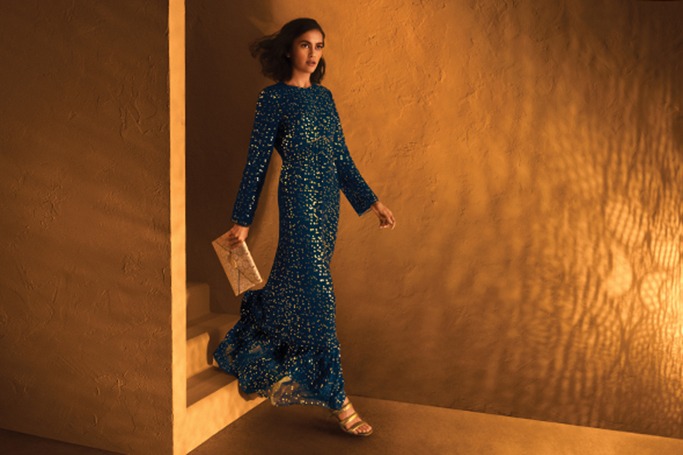 Net-a-Porter
Ten big fashion houses have teamed up with Net-a-Porter for an exclusive capsule collection for Ramadan 2018. With both regional and international designers included in the Ramadan edit, you can browse through designs from Zuhair Murad, Elie Saab, Reem Acra, Erdem, Oscar de la Renta and Jenny Packham. The limited-edition capsule collection features exceptional kaftans, gowns and dresses tailored to the occasion of the Holy Month.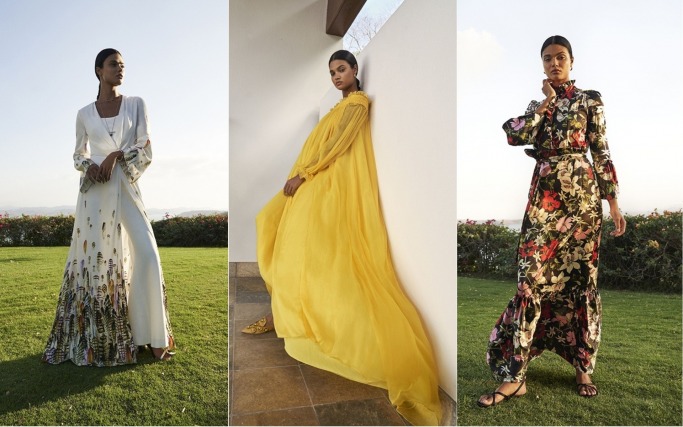 All Things Mochi
Dubai-born fashion label All Things Mochi launched an exclusive Ramadan collection which celebrates the UAE and incorporates the Holy Month spirit of giving back to the region. The collection features the Emirati tradition of hand-braided 'Talli' embroidery, as Mochi worked in partnership with The Irthi Contemporary Crafts Council in Sharjah, to create a unique clothing line specifically for Ramadan.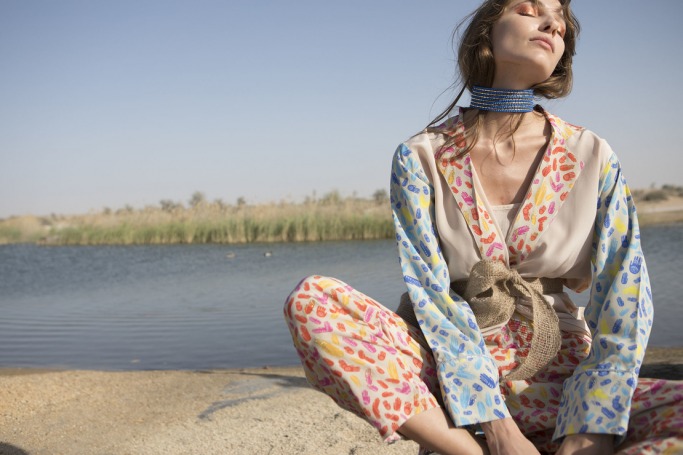 Rami Al Ali x Nadine Kanso
Two Middle Eastern fashion designers have reworked the traditional kaftan, as the Rami Al Ali x Nadine Kanso line experiments with Arabic calligraphy, feminine flowers and contrasting colour palettes to create a Ramadan collection we're definitely excited about.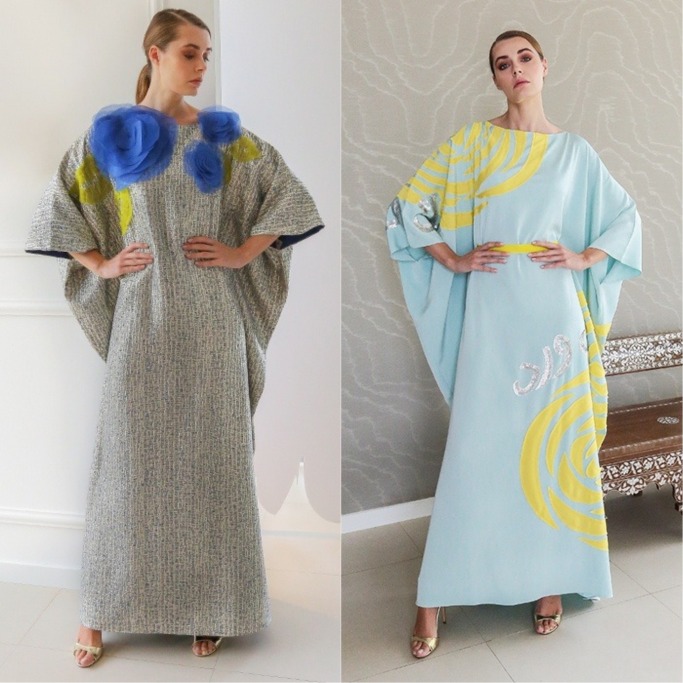 The Modist
The region's first modest fashion digital retailer, The Modist, have created a Ramadan collection which includes a cohort of regional and international fashion talent. Designers created exclusive and luxury lines for the Holy Month, with embellished kaftans, luxe accessories and flowing maxi dresses. From Bouguessa to Maison Rabih Kayrouz and Zeus+Dione.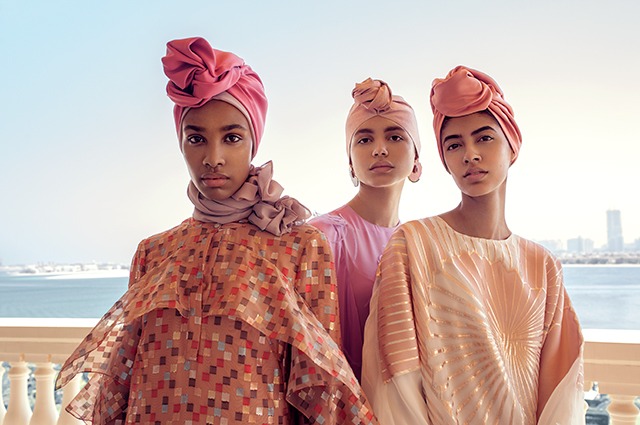 Amal Al Mulla
The house of Amal Al Mulla launched their Limited Edition Ramadan collection, expressing individuality through vibrant colours and fabric manipulation, with intricate details and timeless pieces. The Ramadan collection is full of summer tones with tangerine oranges, striking blues, luxurious browns, shades of greens and burnt orange.