Dubai Based Fashion Blogger, Milli Midwood, Shares Her Top 3 Fashion Trends Of The Moment
Steal her style!
Posted on
16 January 2017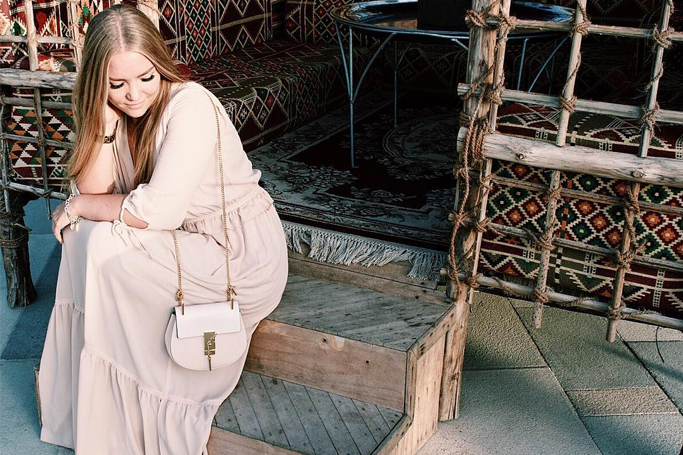 image credit: Milli Midwood/@millimidwood/Instagram
Milli Midwood is a British fashion journalist, stylist and, of course, blogger who has lived in Dubai for the past 23 years. She has styled for brands such as Louis Vuitton, Samsung, Banana Republic, and Tory Burch to name a few.
Below she describes her top 3 fashion trends of the moment.
1. Athleisure
With the rise of athleisure fashion, now we have an excuse to wear track pants to work!
A trend which is, no doubt, perpetuated by the onslaught of guilty New Year's resolutions-ers, determined to make the gym their second home in January, workout gear worn as casual wear is here to stay. How to explain it to your boss, when you rock up to work in a plain white t, paired with lycra leggings and a pair of Stan Smiths? Well, clothes that sit under a somewhat broad umbrella of being appropriate for either leisure or athletic purposes come together to form fashion's favourite, nonsensical, but totally logical, buzzword: athleisure, which as a (relative) frequenter of the gym, I don't particular enjoy mixing my trainers with my Topshop or my sports bra with Sportmax, but the trend has rather grown on me over the last few months – and when the ensemble is all black, how can one resist?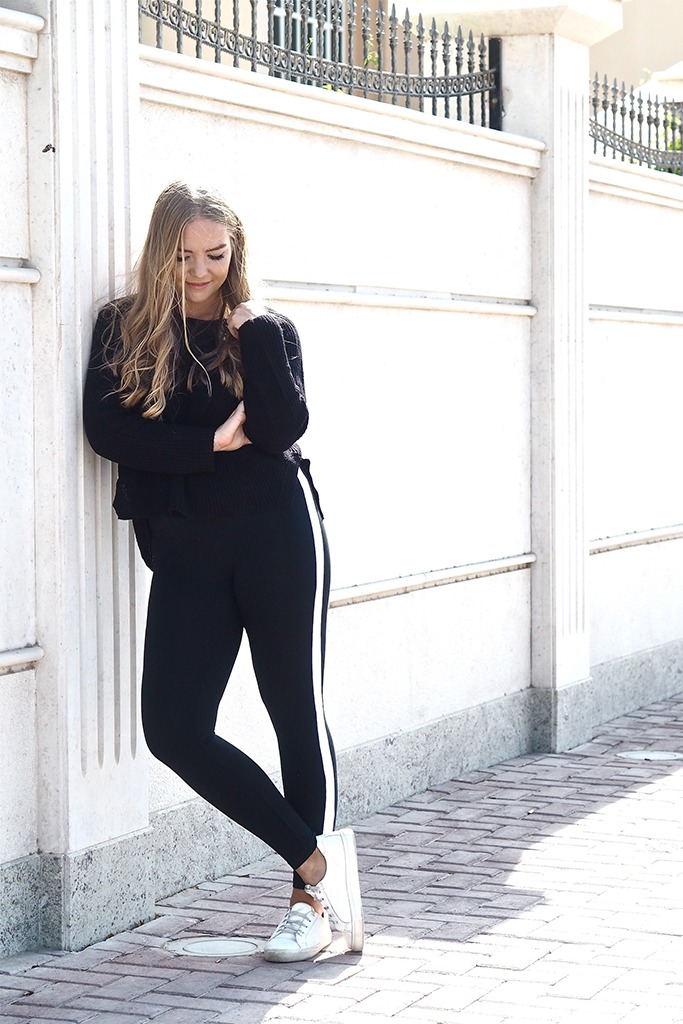 image courtesy Milli Midwood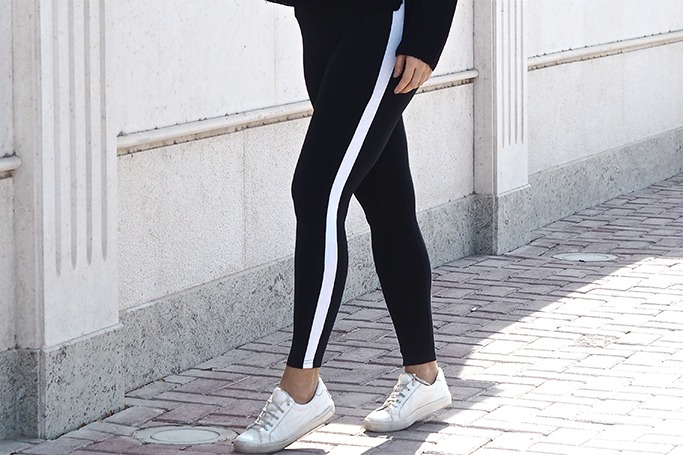 image courtesy Milli Midwood
2. Thighs and Lows: Over the Knee Boots
I know I'm about four months late posting about over the knee boots…
But that's not to say that my over the knee boots have been collecting dust in my wardrobe. Oh no, on the contrary, I've been wearing my black pair from Public Desire so much, that I decided it was time to treat myself to a new pair. A new colour, a new fabric, a new heel.
I found these beauties in Steve Madden, and, thanks to the Dubai Shopping Festival, I managed to nab them with a few extra AED knocked off – woo! The chicest shoes of the season, over the knee boots will make any outfit feel instantly more seasonal and luxe up any old dress that's been lying in your closet for ages, just by creating that flash of skin on your upper leg.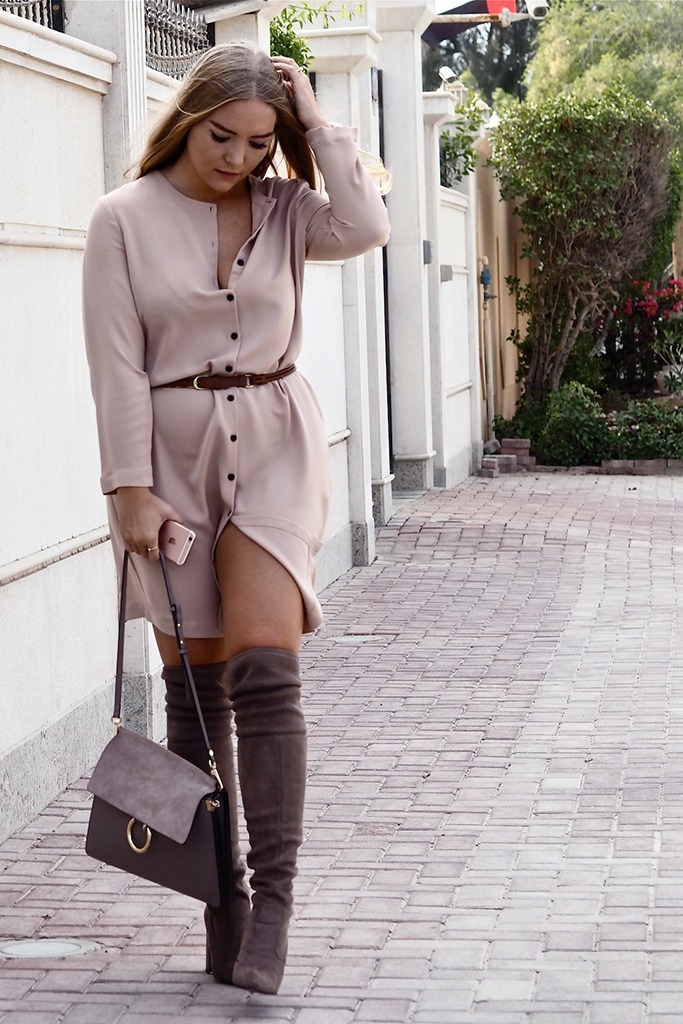 image courtesy Milli Midwood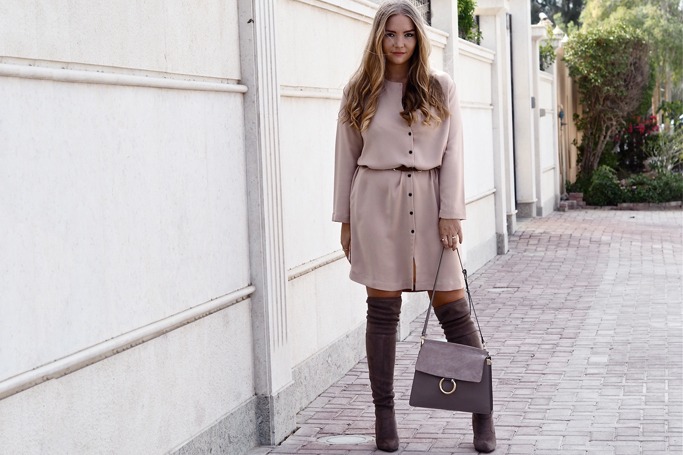 image courtesy Milli Midwood

image courtesy Milli Midwood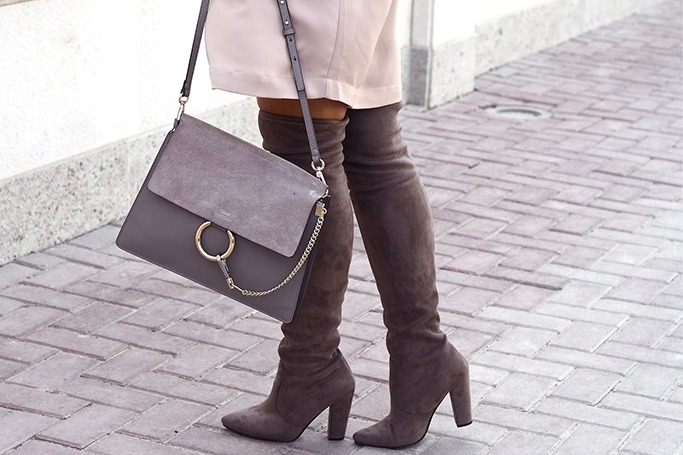 image courtesy Milli Midwood
Let's Talk Tweed
I don't know about you, but when I hear 'tweed', I think Chanel…
…which is a rather intimidating thought, actually. But, thankfully, for gals like myself, who only on occasion venture into the realms of luxury, the much loved fabric has fallen into the hands of high-street designers to create pieces like this charming gridlocked mini dress from my high street fave, Mango. From picnic-perfect gingham to hailing-from-the-Highlands tartan – winter's prints are battling it out for a spot with the style masses. Tweed has long been a part of fashion's historic vernacular and it's back with a vengeance for Autumn/Winter 2016/17, on everything from Chanel-esque jackets to wide-leg trousers.
There's also an air of English countryside to this look, and no I don't mean I'm going pheasant shooting on the weekend, but what with the heritage fabric and (semi) practical booties, there seems to be a nod to the rolling hills and cobblestone streets of the English landscape.
Well! Now that all said and done, someone pour me some tea…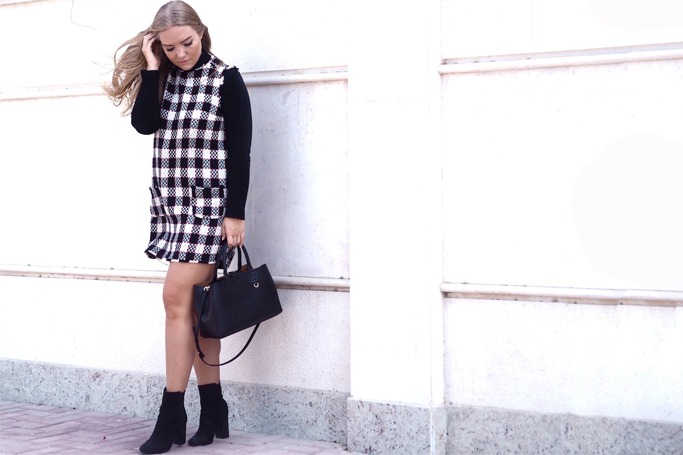 image courtesy Milli Midwood

image courtesy Milli Midwood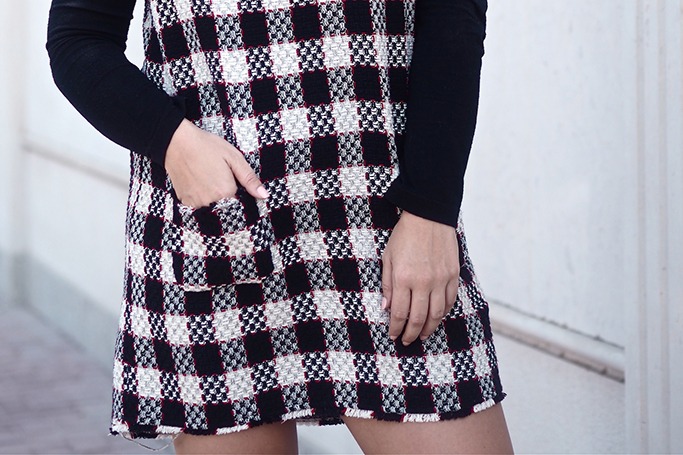 image courtesy Milli Midwood