How Influencers Are Changing the Fashion Landscape
Middle Eastern entrepreneurs discuss the shift at Fashion Forward Dubai 2017
Posted on
29 October 2017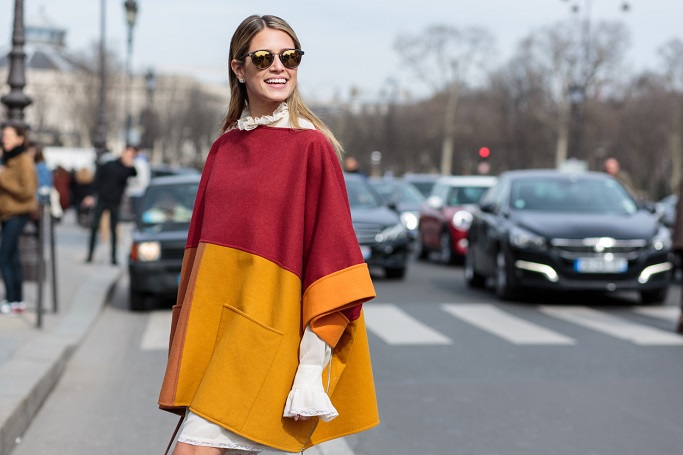 We're going to assume everyone reading this uses social media, and if you've been around a while, you would've probably noticed the influx of social media 'influencers' in every sector, on every platform.
In the world of fashion particularly, the rise of these social media starlets has seen significant acceleration, made simple by the ease of access and instant reach. Gone are the days when astute fashionistas picked up the latest edition of popular magazines and looked upon it as the gospel of all things fashion. Now, an entire world of fashion editorial and opinion sits relentlessly in your back pocket, and can be imbibed or shunned with the touch of your finger.
Fashion Talks, part of Fashion Forward 2017- the region's leading fashion event- brought together Middle East's two leading influencers Lana Al Sahely and Ahmed Daabas, along with Alia Fawad of ITP Live to discuss the role of influencers in the fashion industry.
Lana is a Cameroon-born Lebanese blogger and founder of www.larmoiredelana.com, a luxury lifestyle, fashion and beauty blog. Having dipped her toes in the industry from a very young age, Lana has successfully collaborated with international fashion houses included Dolce & Gabbana, for whom she walked the ramp at Milan Fashion Week A/W 2017. She has also collaborated with famed makeup artist Charlotte Tilbury for a special editorial in Harper's Bazaar Arabia.
Ahmed Daabas, entrepreneur and founder of amdmode.com, is a renowned regional fashion influencer. Constantly popping up in 'best dressed' lists across the region, Ahmed turned his passion and background in finance into a business with the launch of www.amdmode.com, an online men's magazine that depicts his sartorial style perfectly.
Ahmed was also one of the chosen influencers to be part of Dolce & Gabbana's Milan Fashion Week A/W 2017 show and is the receiver of the 2016 Young Arab Award.
Joining the panel was Alia Fawad, director of ITP Live, which was launched to fill in the gap of a structural approach to content distribution on social media platforms.
She has over 25 years of experience in the media and content creation industry and has worked on brands like Harper's Bazaar Arabia, Grazia Middle East and successfully launched Cosmopolitan Middle East.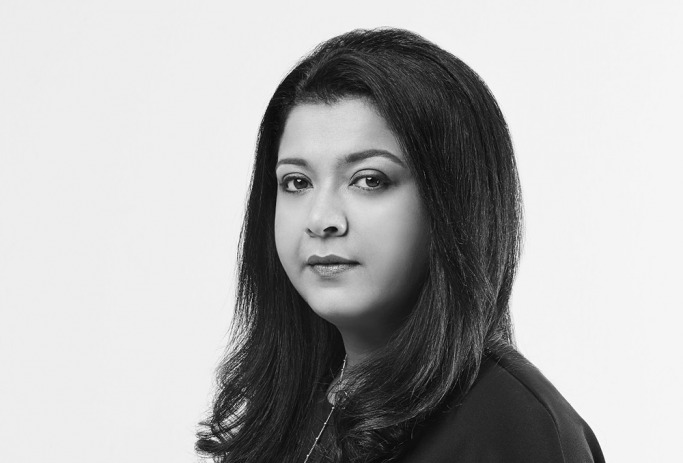 image credit: Fashion Forward
Who classifies as an influencer?
According to Alia, and getting a rightful nod of approval from Lana and Ahmed, influencers are basically digital content creators who use social media as a platform to display opinion and reach out to their audience. What sets influencers apart from regular bloggers are the paid collaborations they do as a way to monetize their content.
Being an influencer may have started out as a hobby for most, but over time it has become a full-time job what with its reach and power to influence the masses.
The role of influencers in the industry
With the imminent rise of social media, influencers became key trendsetters, and in turn, marketers of previously hard-to-reach brands. Acting as accelerators, influencers curate and showcase luxury brands to a mass audience. More and more people are investing in luxury fashion, and understanding the art for what it is. This shift in audience reception is attributed greatly to social media influencers.
Digital media has also given rise to many homegrown brands in the recent past. Providing a platform to artists and designers from all walks of life, influencers work closely with up and coming designers as a means to promote themselves as well as the brand they're representing. A sense of community has arisen, where healthy partnerships such as those between new designers and influencers are veering audiences into discovering emerging designers and not just sticking to major fashion houses.

The panel at Fashion Forward
What are influencers doing differently?
Lana and Ahmed both chimed in on the importance of video, saying that audiences want to connect emotionally to a brand through a face that they can relate to; and influencers are that vehicle. This deeper connection goes a long way in ensuring customers remain loyal to brands and invest further in them. This, in turn, encourages more and more fashion brands to hire influencers as part of their awareness campaigns.
Fashion is becoming increasingly accessible to a larger chunk of the population and is no longer a niche sector. It would be safe to say that influencers have contributed their time and efforts in bridging this gap.