Gucci's Latest Fashion Show Makes a Pro-Choice Statement
Creative director Alessandro Michele's Gucci Cruise collection looks at freedom of choice.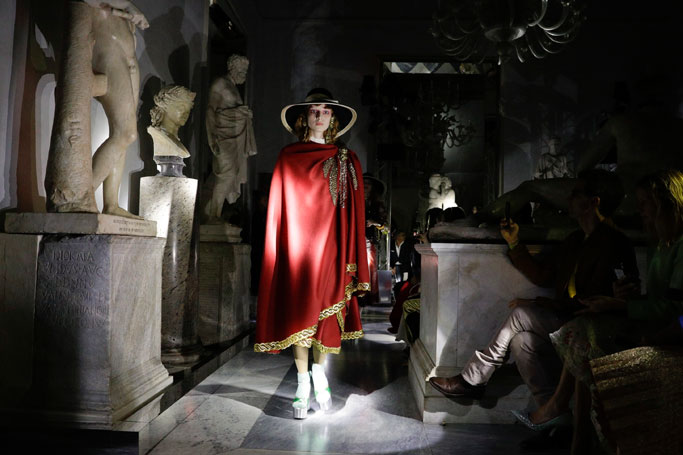 A major fashion show in May is unexpected – after all, Fashion Weeks fall in February and September – but this doesn't mean inbetween season cruise collections aren't important.
Gucci's annual cruise collection has made a splash in particular – and the spectacle was as moody and powerful as we've come to expect from creative director Alessandro Michele.
SEE ALSO: Take a Look at Gigi Hadid's First Ever Burberry Campaign