Halima Aden: The First Model To Wear A Hijab On Teen Vogue Cover
The Muslim model continues to break barriers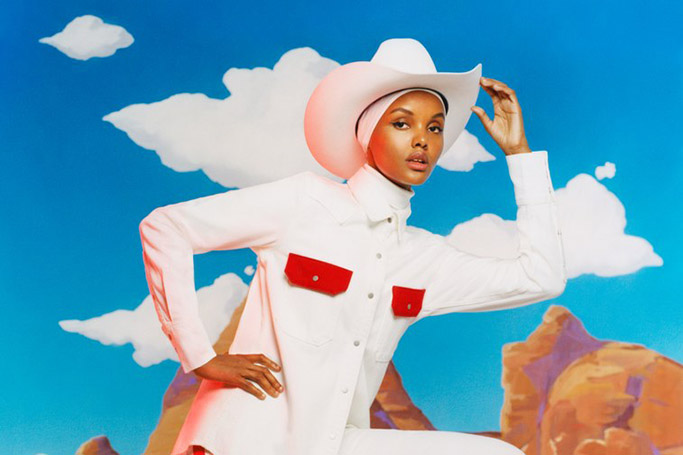 All image credits: Teen Vogue/ Scandebergs
Somali-American model, Halima Aden, has become the first model to wear a hijab on the cover of Teen Vogue, for the July 2018 digital issue. The 20 year-old is already a high-profile model who has been featured on the covers of British Vogue, Allure and Glamour.
Aden was also the first hijabi model to sign with agency IMG, walk the runways of New York and Milan, and compete in the Miss Minnesota pageant –as the Muslim model continues to break barriers and stereotypes.
Halima Aden's Teen Vogue issue discusses the model's American Identity, her Muslim beliefs, growing up as a refugee and giving back as a UNICEF Ambassador (Aden's most recent accolade).

In her interview for the Teen Vogue issue, the hijab model revealed: "Growing up, I never saw magazine articles painting Muslim women in a positive light." This is why Aden's success as a hijabi model and her appearances on magazine covers and fashion week runways mean so much to Aden and to Muslim women across the world.
When talking about her American citizenship, Aden continues: "This country has given me so much in terms of life lessons and hardship and amazing opportunities. You take the good with the bad. It's just given me so much."

Teen Vogue followed Halima Aden's journey back to the Kenyan refugee camp that she grew up in, during her first return in June 2018. The trip was captured in mini documentary which revealed Halima Aden's experience and her honour of becoming a UNICEF ambassador. Here's a look at "Halima's Homecoming"...