H&M Announce Moschino For Its 2018 Designer Collaboration
So, when can we shop H&M x Moschino in Dubai?!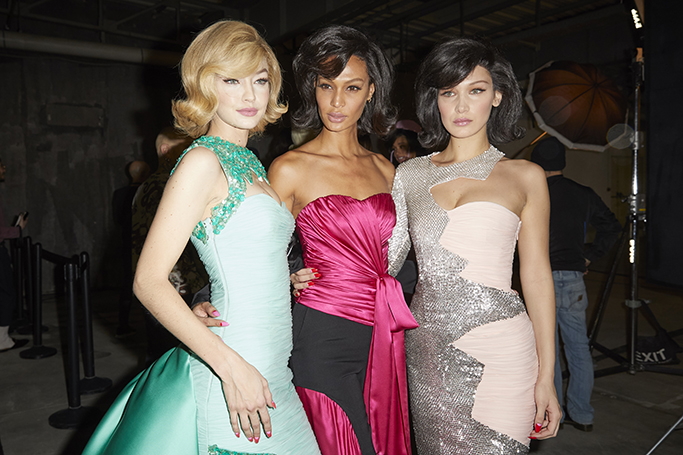 Image credit: Getty Images
Moschino is following in the footsteps of Erdem, Balmain and Alexander Wang, as H&M's latest designer collaboration. The news was announced at Jeremy Scott's annual Coachella party, as the Moschino creative director received an "Instagram Live call" from supermodel Gigi Hadid, which was projected onto screens in a tech-savvy fashion!
For Moschino fans this will be the chance to shop an affordable line which will range from $25 to $300 US dollars, but the H&M x Moschino collection won't be available to shop until 8th November. Still, we're hoping that Moschino's signature looks will arrive in Dubai on the same date, with the collection due to be sold worldwide.
As we're already expecting queues in Dubai malls for this highly anticipated line –just like H&M x Erdem!
The collection will include womenswear and menswear, a full range of accessories and some surprises too! With reworked denim, thousands of sequins and the tiniest biker bag ever –we can't wait to see what it looks like…
H&M's latest designer collaboration with Moschino will be available in stores and online from 8th November worldwide #hmoschino