An Influencer's Guide To The Dior Saddle Bag
Can anyone pull off the #DiorSaddle better than Carrie Bradshaw?

Credit: Instagram/ @zahralyla
It's back, it's iconic and the fashion world is obsessed all over again! From Carrie Bradshaw to Paris Hilton, the Dior Saddle Bag was the arm candy of every '90s and '00s 'It' girl, and now the vintage bag has had a revival –so, prepare to envy every influencer on Instagram…
Fashionistas can't get enough of the new Dior Saddle Bag from the autumn/winter 2018 collection, especially our favourite Middle Eastern bloggers Lana El-Sahely, Zahra Khalil and Karen Wazen Bakhazi who were all spotted sporting the luxury accessory. So expect to see the Dior Saddle Bag in Dubai's trendiest corners and all over your Insta-feed!
Originally designed in 1999 by John Galliano, the revamped saddle bag now comes in 15 new styles to dream over, all with the signature 'D' charm. To mark the comeback of this style staple, we've prepared a guide to the #DiorSaddle takeover on Instagram and featured Influencers from around the globe with the must-have handbag.
Can anyone carry off the Dior Saddle better than Carrie Bradshaw? Find out below…
Lana El-Sahely
Instagram Handle: @lanaelsahely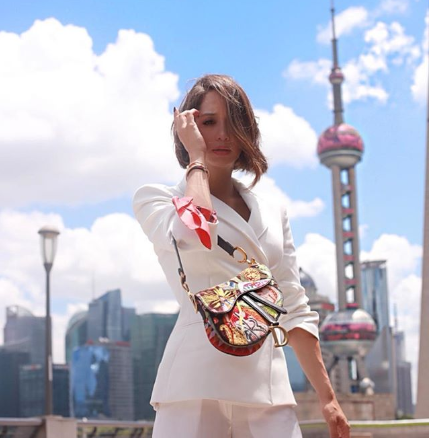 Desert Mannequin
Instagram Handle: @desertmannequin

Karen Wazen Bakhazi
Instagram Handle: @karenwazenb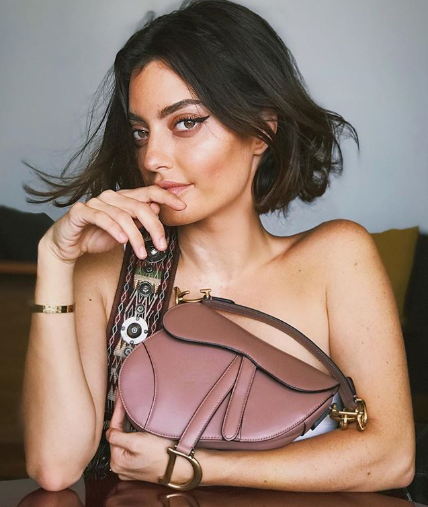 Carlotta Rubaltelli
Instagram Handle: @styleandtrouble

Dana Malhas Ghandour
Instagram Handle: @dana_malhas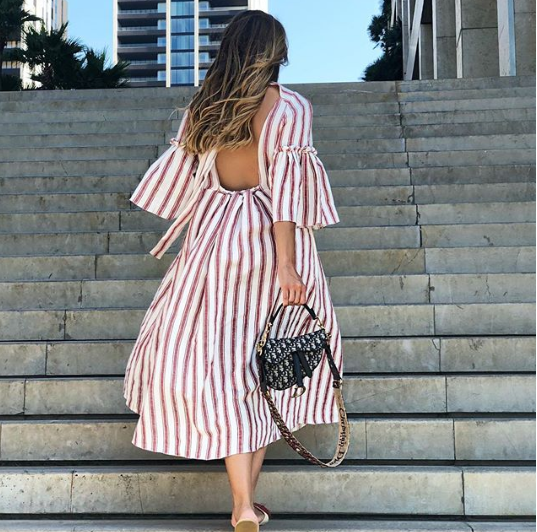 Sarah Deniz
Instagram Handle: @sarah.denizz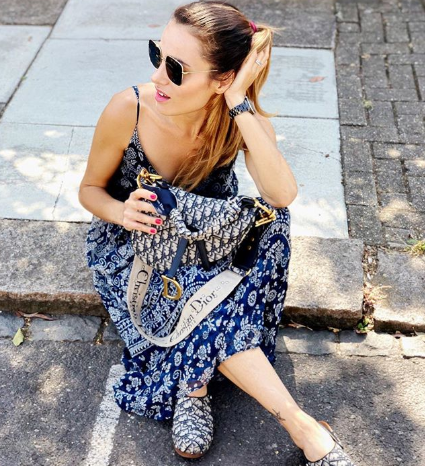 Zahra Khalil
Instagram Handle: @zahralyla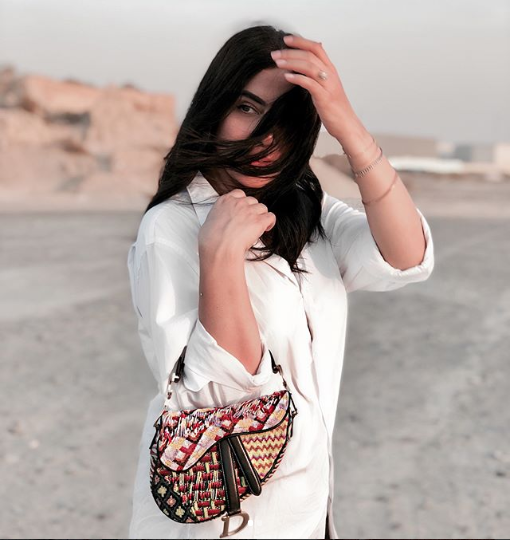 Tamara Kalinic
Instagram Handle: @tamara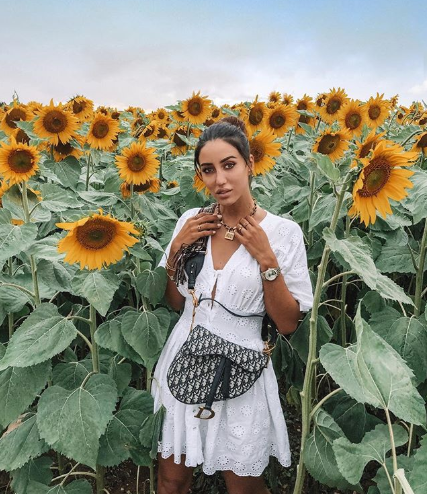 Sara Escudero
Instagram Handle: @collagevintage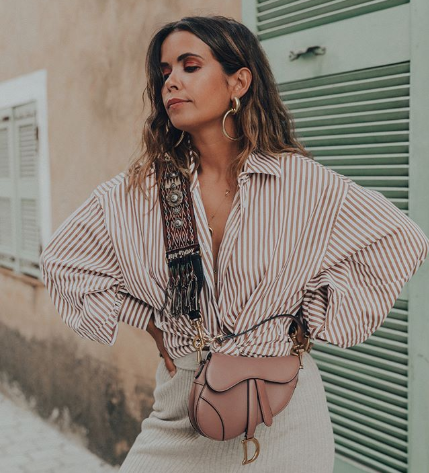 Camila Coelho
Instagram Handle: @camilacoelho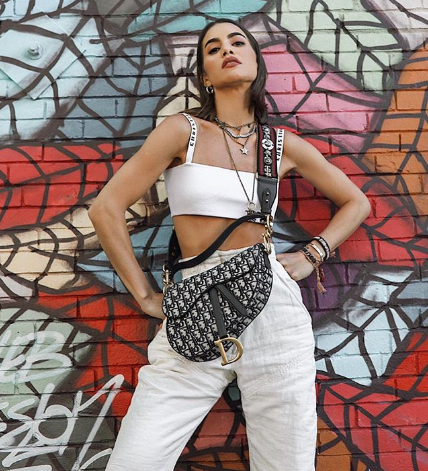 Nina Schwichtenberg
Instagram Handle: @fashiioncarpet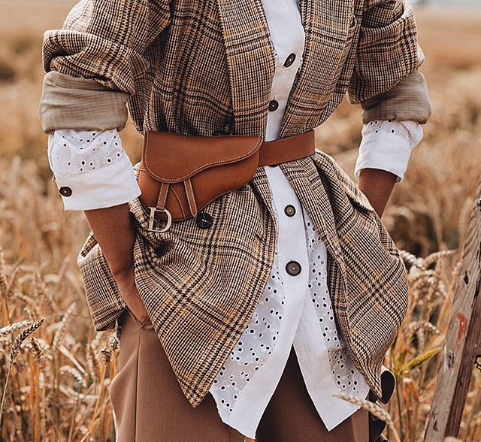 Janina Pfau
Instagram Handle: @janina_who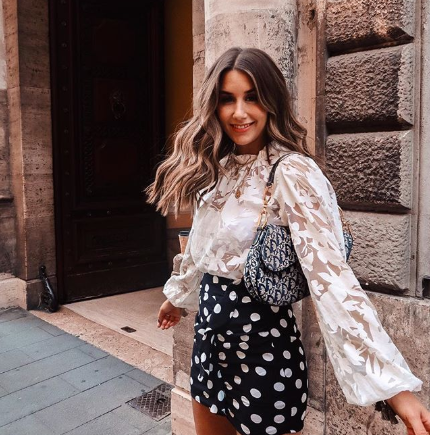 Paola Alberdi
Instagram Handle: @blankitinerary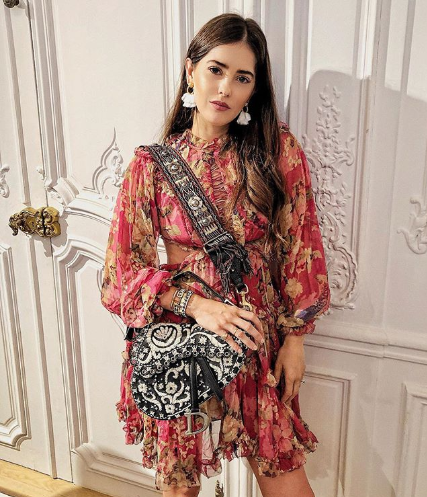 Lara Scandar
Instagram Handle: @laracscandar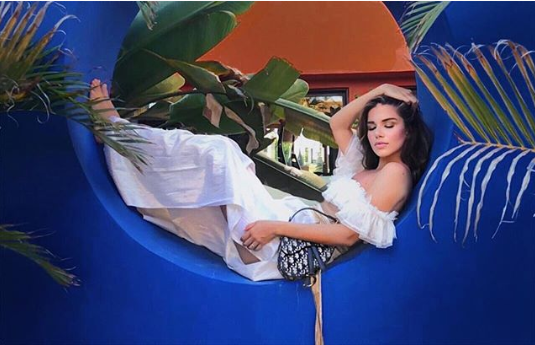 Nina Suess
Instagram Handle: @ninasuess