Kate's Been Donning Traditional Pakistani Dress on the Royal Tour
The Duchess of Cambridge has been following in Diana, Princess of Wales' footsteps with her outfit choices
Posted on
16 October 2019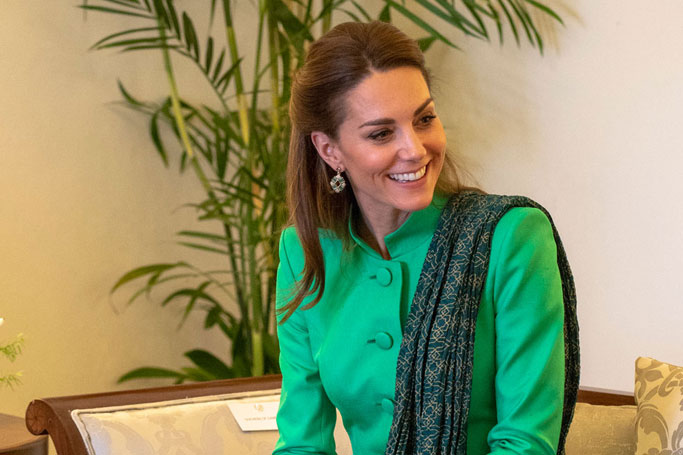 Wherever she goes in the world, the Duchess of Cambridge is praised for her personal style – whether she's wearing a glitzy designer gown for a red carpet event, or a sporty ensemble for a daytime activity.
On the royal tour of Pakistan, which started on Monday, Kate has already impressed locals by embracing traditional dress and wearing items by Pakistani designers, with many drawing comparisons with Diana, Princess of Wales' own visits to the country.
The five-day trip started with Kate and the Duke of Cambridge touching down near Islamabad.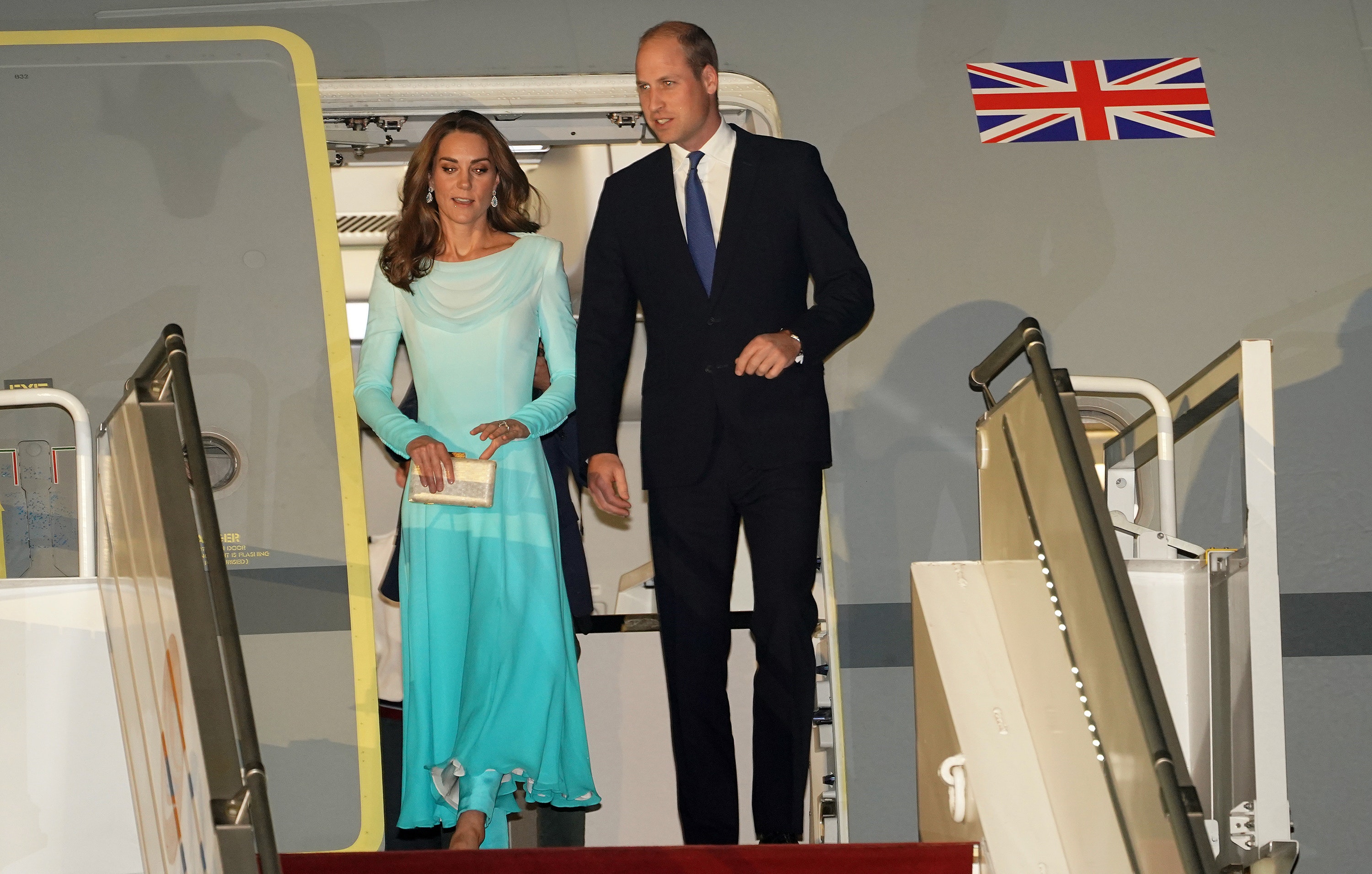 The Duke and Duchess of Cambridge arrive at the Pakistani Air Force Base Nur Khan, near Islamabad, on day one of the royal visit to Pakistan
Kate was a vision in turquoise, wearing a bespoke Catherine Walker dress and trousers in the style of a shalwar kameez, a traditional Pakistani garment, with nude Rupert Sanderson heels and a box clutch bag.
With scarf detailing at the neck, the outfit was reminiscent of one Diana wore when she visited Pakistan in 1996.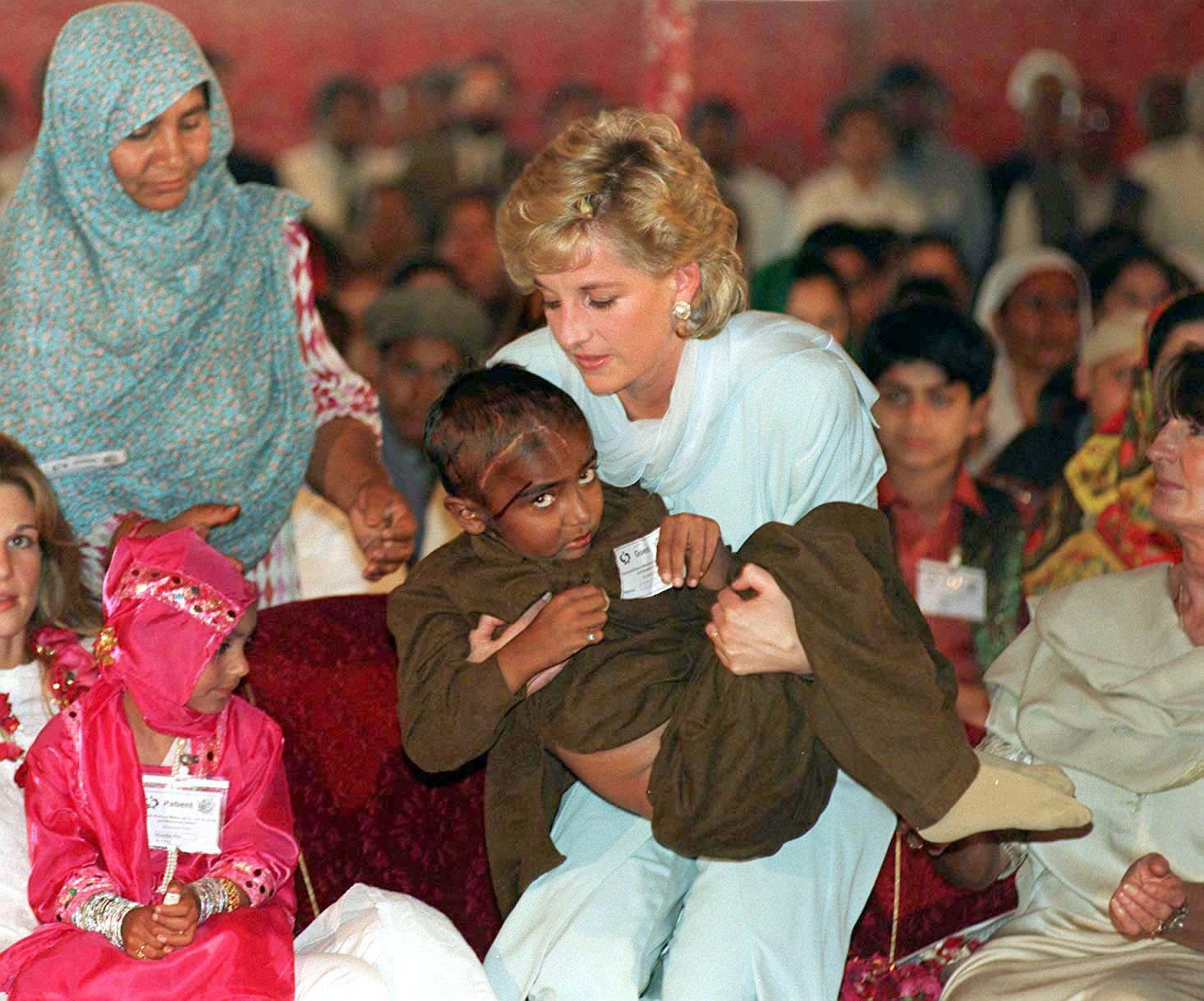 Diana, Princess of Wales, cradling a sick child at a reception held at the Shaukat Khanum Cancer Hospital during her visit to Pakistan in 1996
"Duchess of Cambridge is giving us a serious kinda nostalgia!" wrote Twitter user Thekhanfactor about the outfit. "She wore the same turquoise color as Princess Diana did, when she visited Pakistan! Kate looks elegant & absolutely stunning."
Kate then donned an all-blue ensemble for a visit to Islamabad Model College for Girls. The mum of three teamed a periwinkle blue kurta (a long collarless shirt) with trousers and a matching scarf, all by Pakistani designer Maheen Khan.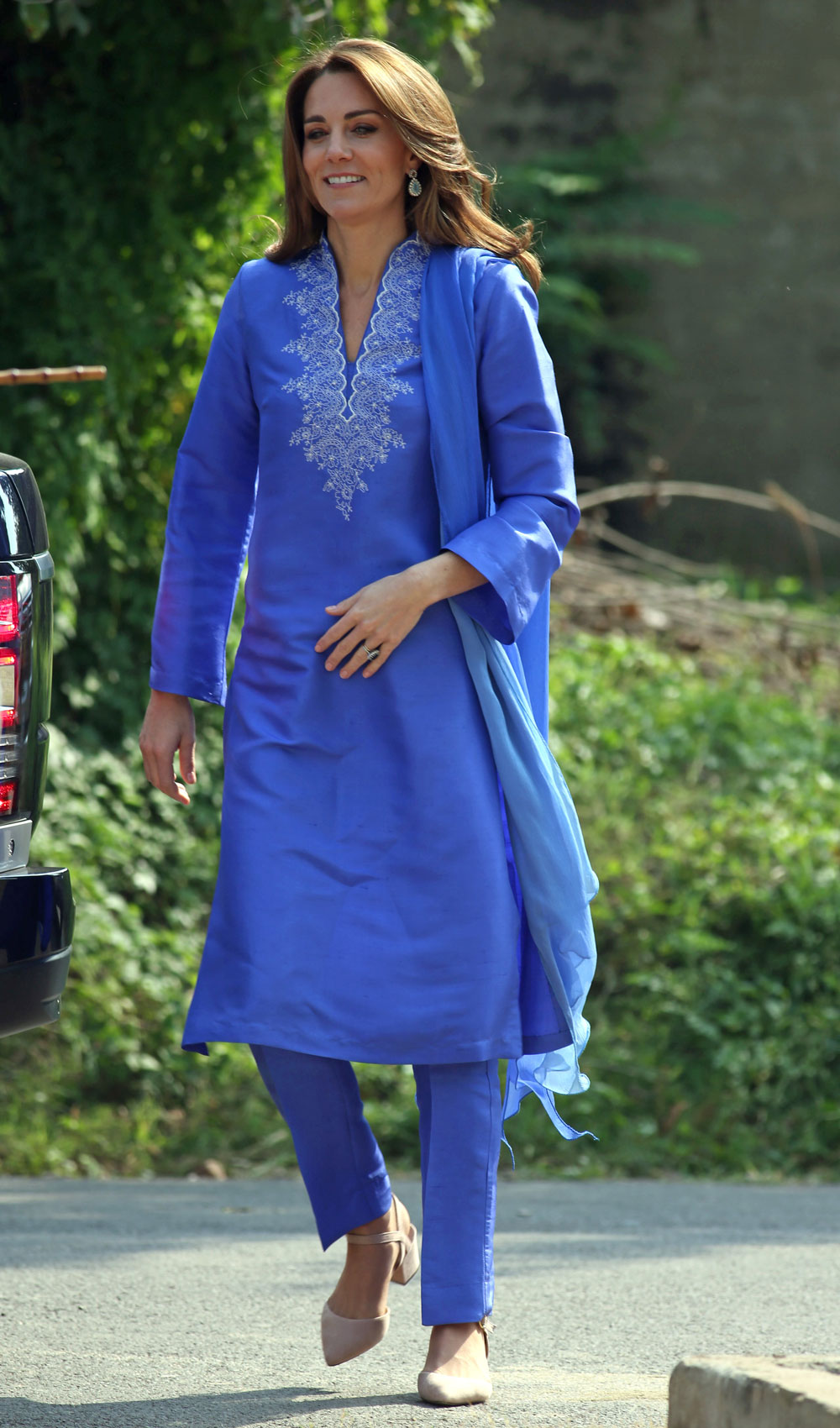 The Duchess of Cambridge during a visit to a school in central Islamabad on day two of the royal visit to Pakistan
"It is an honour to have been asked to create this outfit for the duchess," Khan wrote on Twitter. Another user commented: "What a beautiful dress! Kate Middleton looks graceful in blue attire."
The jewel-toned fashion parade continued this morning when Kate wore an emerald coat dress by Catherine Walker, teamed with cream trousers, also by Khan.
The 37-year-old completed her outfit with a dark green scarf by Satrangi and delicate drop earrings by Zeen, both Pakistani brands.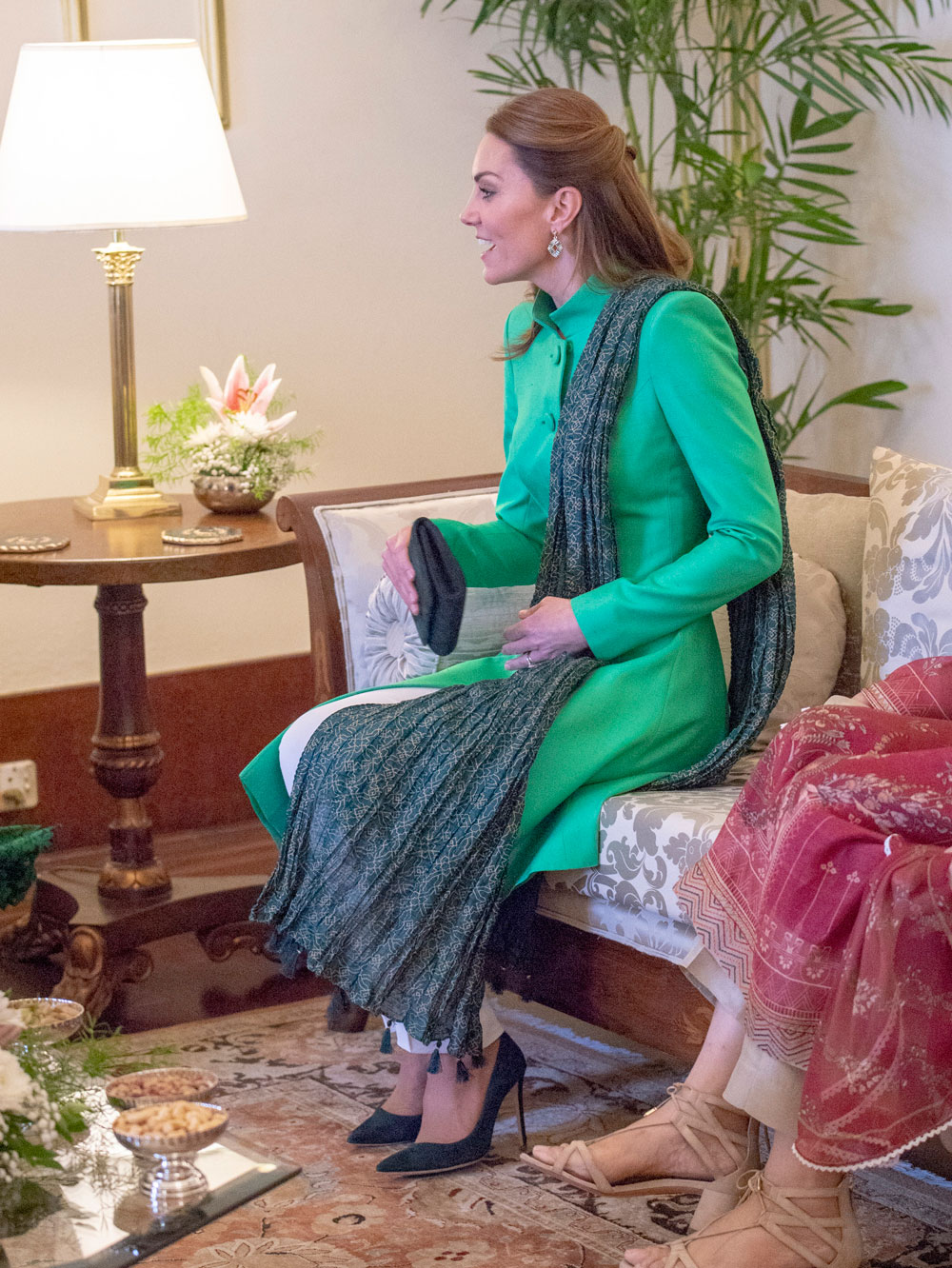 The Duchess of Cambridge during an official meeting with the President of Pakistan Arif Alvi at the Presidential Palace in Islamabad during the second day of the royal visit
Diana was very popular in the country and came up in conversation during the royals' visit to the girls college, where a student told William she was a 'big fan' of his mother.
"You were, really? Oh that's very sweet of you. I was a big fan of my mother too," he replied. "She came here three times. I was very small. This is my first time and it is very nice to be here and meet you all."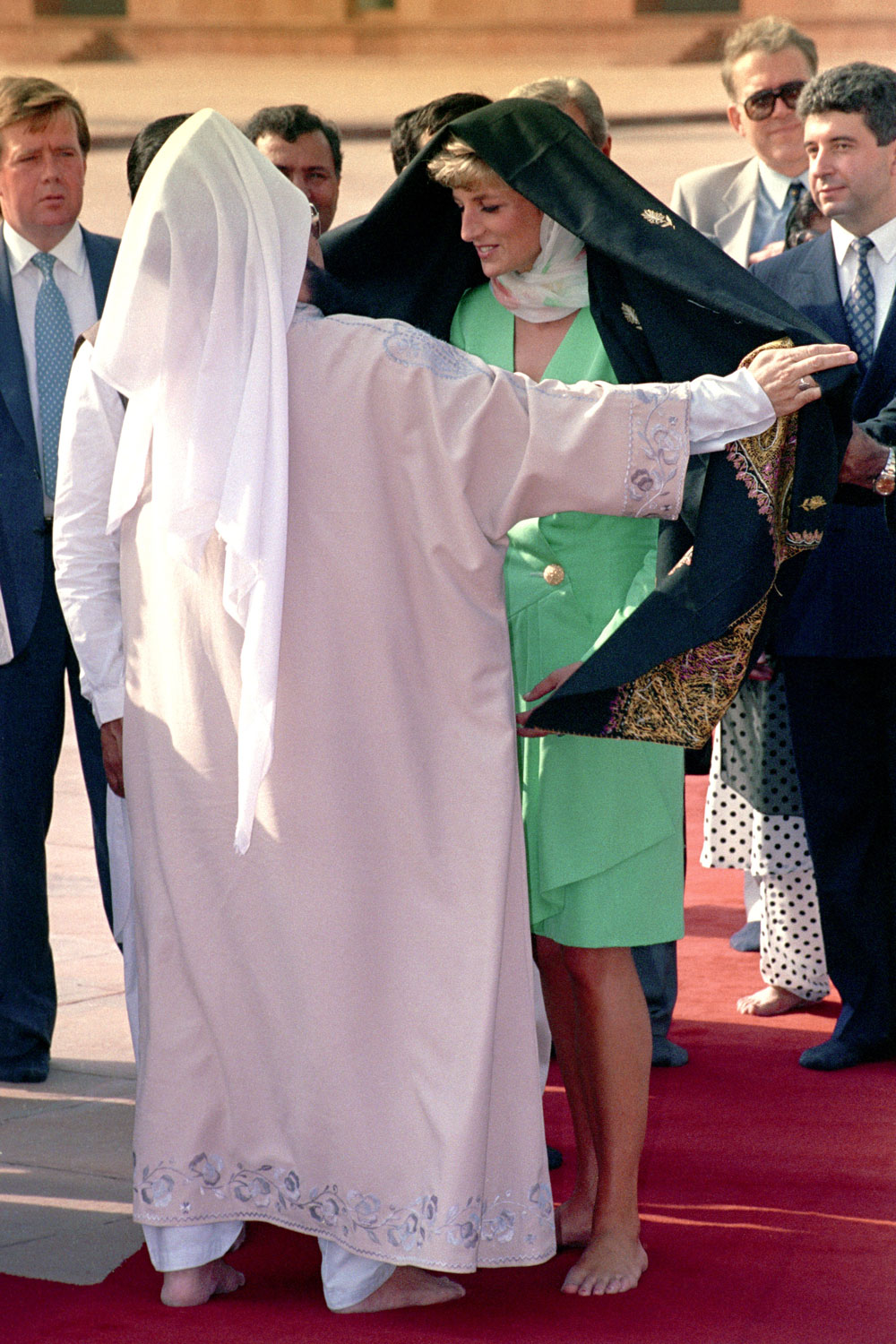 Diana, Princess of Wales during a visit to Pakistan in 1991
With the tour set to conclude on Friday, we can no doubt expect more beautiful and respectful outfits from Kate as the visit continues.