A Look Back at Kate's Most Stylish Moments of 2019
This was the year the Duchess of Cambridge embraced trousers *gasp*.
Posted on
23 December 2019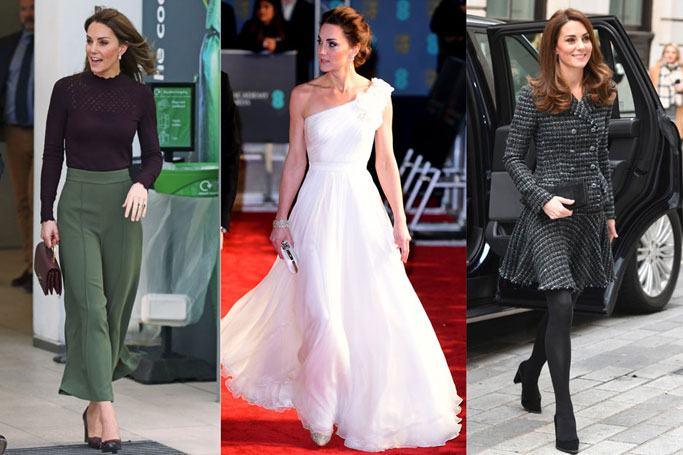 As one of the most photographed women on the planet, the Duchess of Cambridge's wardrobe is a source of inspiration for many – particularly as the stylish royal rarely puts a fashion foot wrong.
She's got her staple pieces she knows works for her, but this year Kate really stepped out of her comfort zone and experimented with some different looks. Newsflash: she even started to regularly wear trousers.
As a fan of both the British high street and luxury designers, Kate epitomises the ultimate modern royal – she's not afraid to mix and match price points or recycle some of her favourite pieces.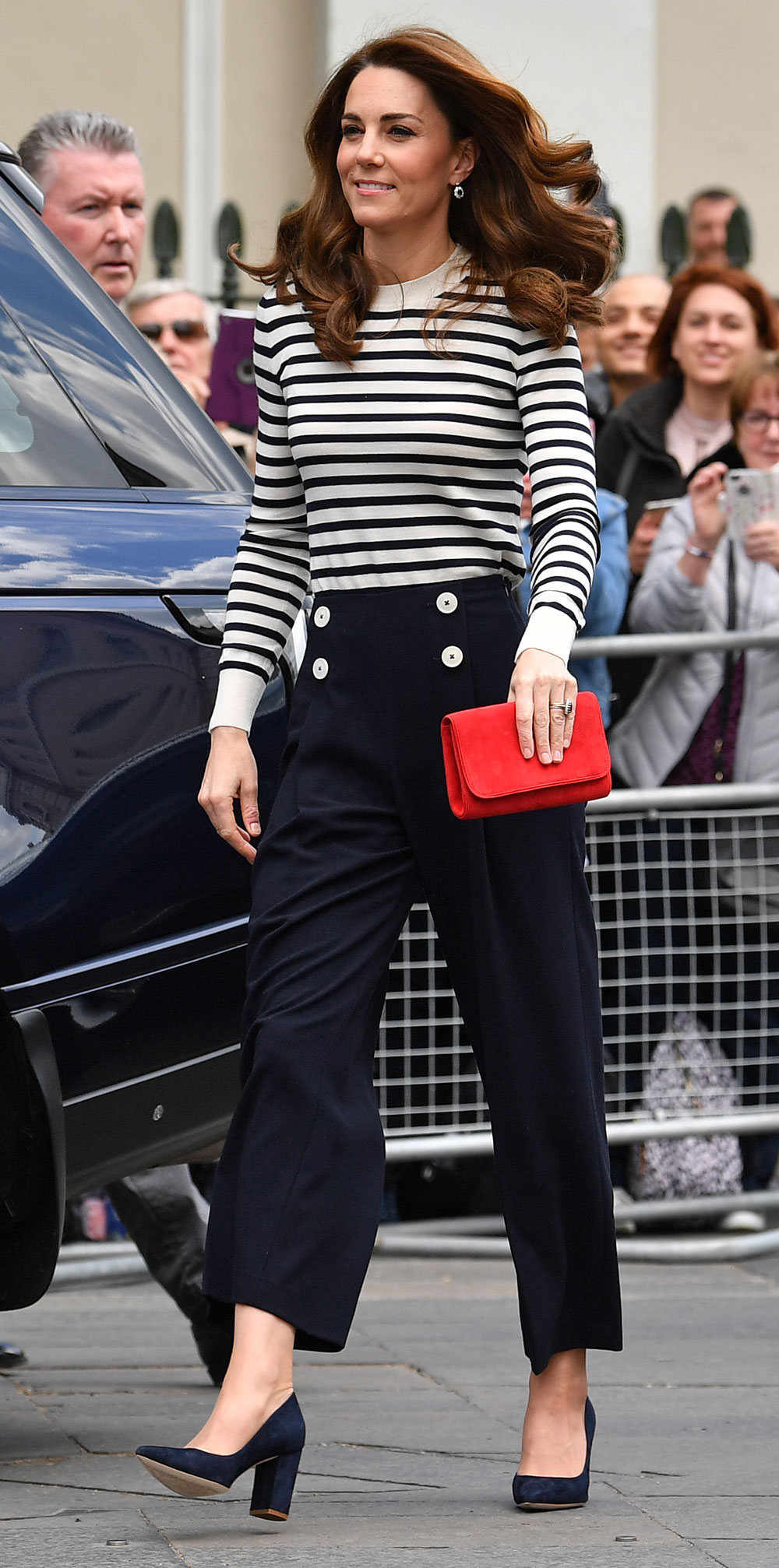 It's been a stylish year for Kate (Ben Stansall/PA)
One thing that will never change though? She does it all in her trademark glossy blow dry, with lots of royal sparkle on her on finger.
Here are some of her knockout looks from the past 12 months…
Perfect in purple
Kate is no stranger to a frock coat, but we'll let you in on a royal secret: this purple Oscar de la Renta number is actually a skirted suit in disguise. It's also clearly one of Kate's favourite looks – she debuted it in 2017.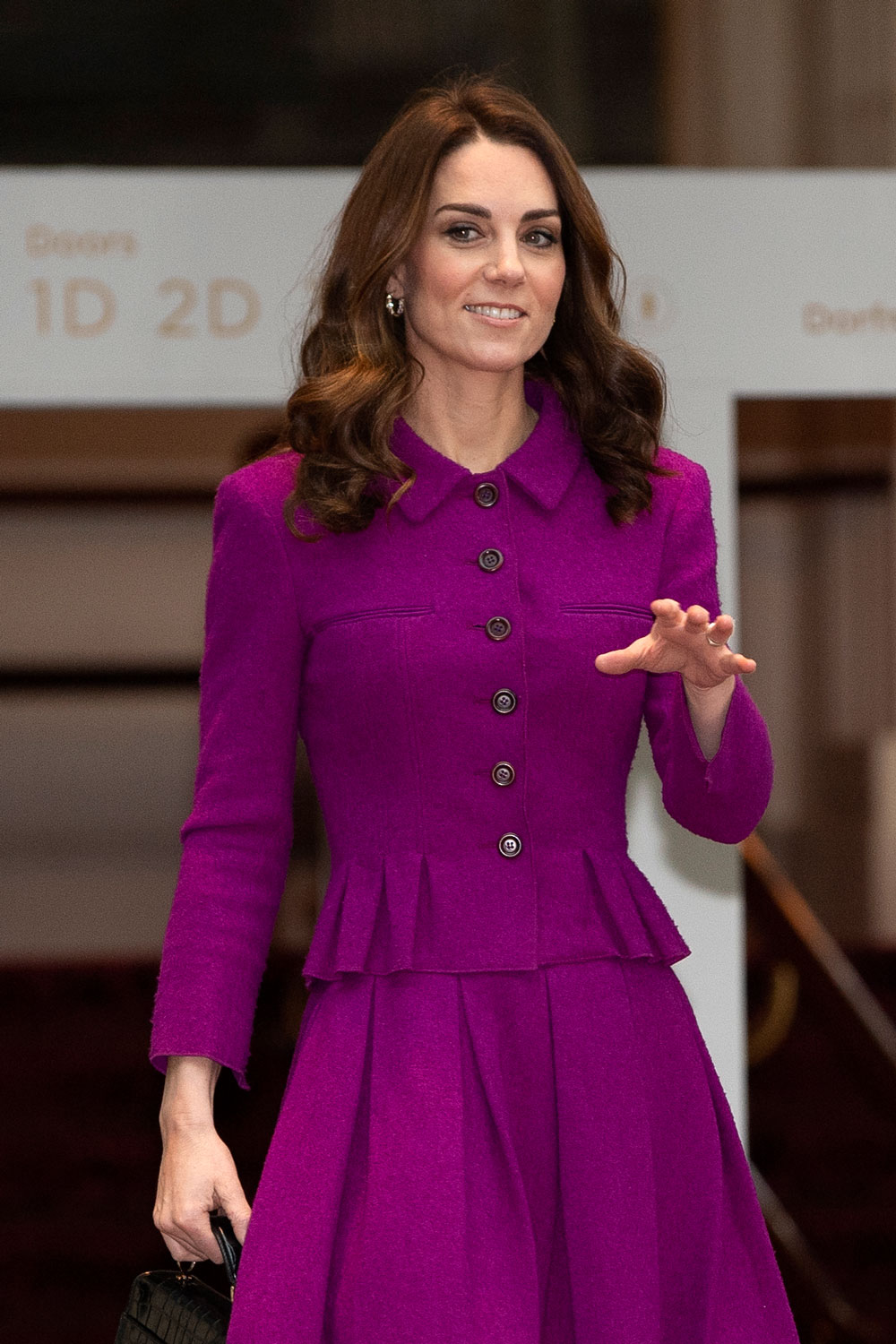 The Duchess of Cambridge arrives at the Royal Opera House in London (Victoria Jones/PA)
Radiant on the red carpet
In February, Kate made a red carpet appearance at the BAFTAs wearing this stunning one-shoulder Alexander McQueen gown with floral detailing.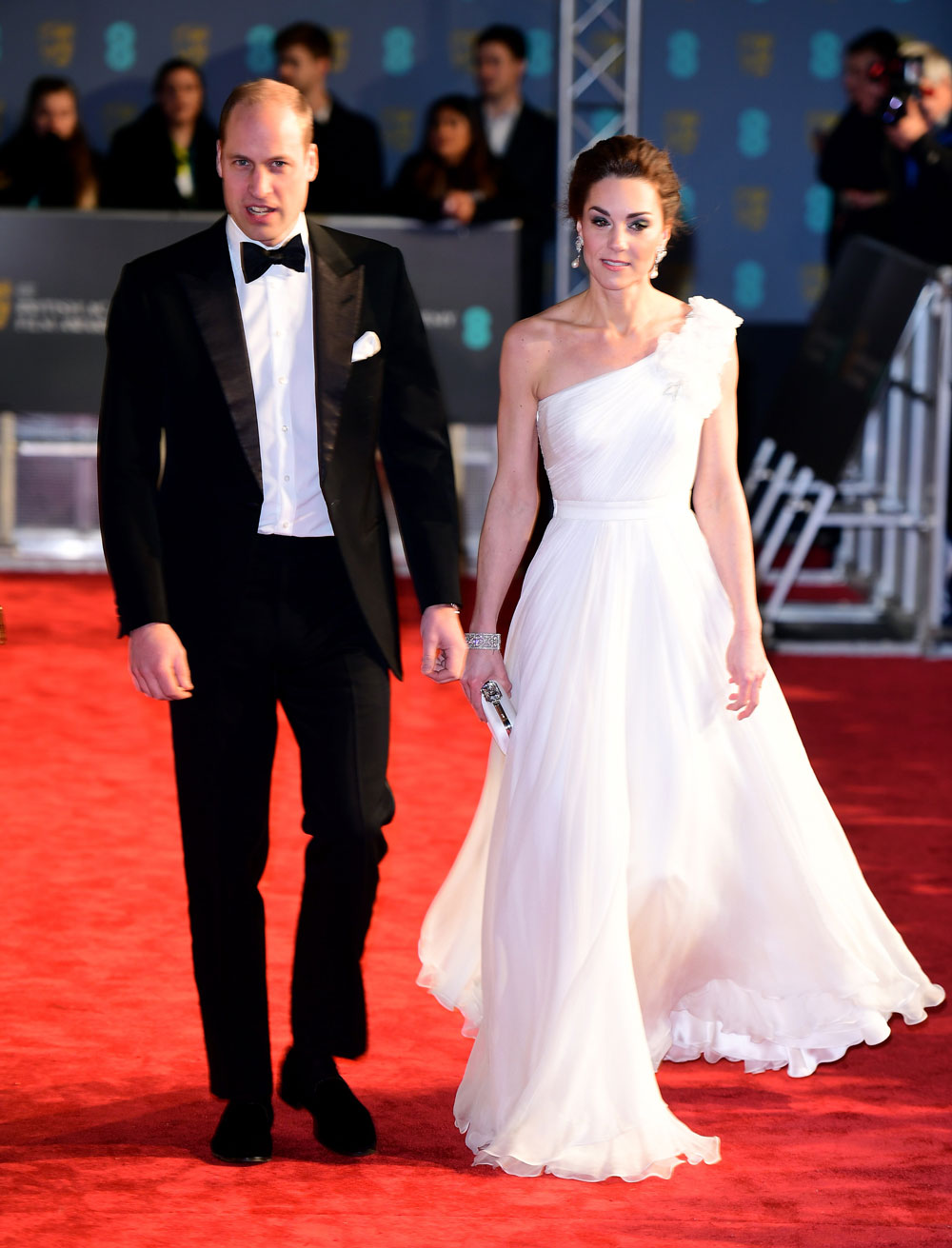 The Duke and Duchess of Cambridge attending the 72nd British Academy Film Awards held at the Royal Albert Hall (Ian West/PA)
Pretty in pink
Kate can't ever be accused of phoning it in for formal events. In February, she attended the 100 Women in Finance gala dinner in a pale pink gown from Gucci. The dress mixed pale pink chiffon with cream panels, all pulled together with a berry coloured velvet sash and a matching clutch. Her sparkly silver heels made this look perfect for a party.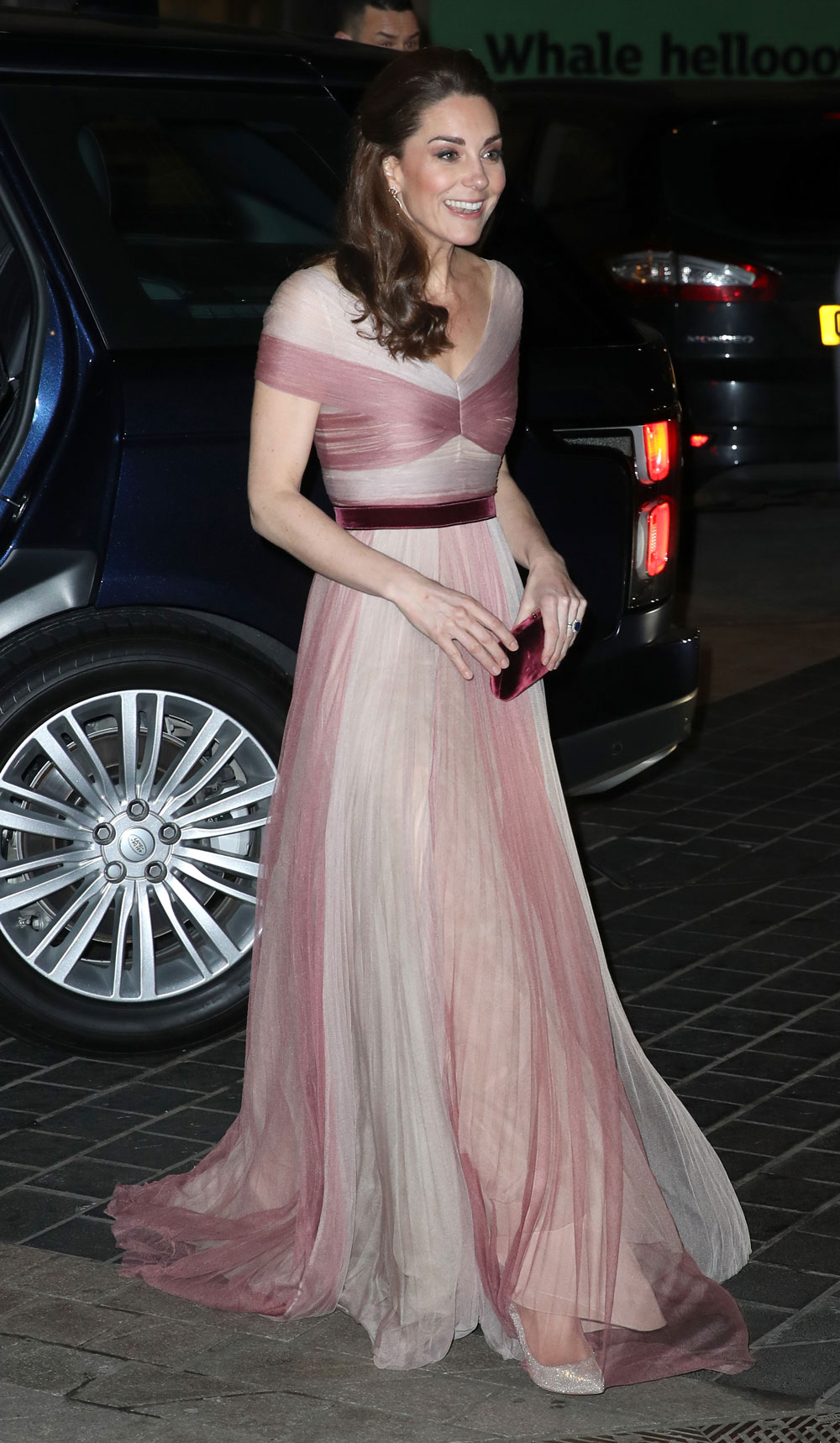 The Duchess attends the 100 Women in Finance gala dinner in February (Chris Jackson/PA)
Working it
We reckon Gossip Girl's Blair Waldorf would be proud of this tweed skirt suit and tousled blow dry combo Kate wore to a mental health conference earlier in the year.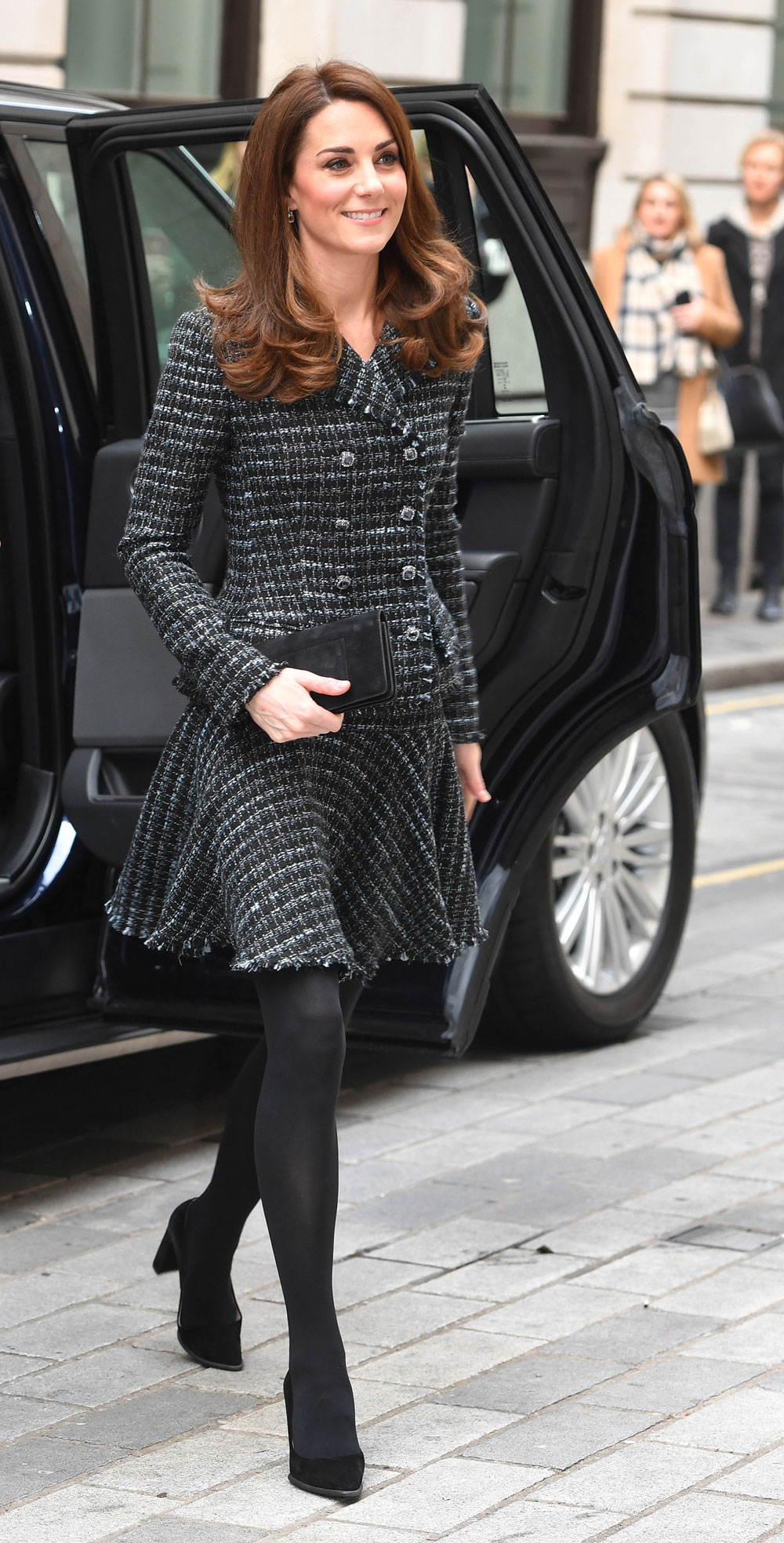 The Duchess of Cambridge arrives at Mercer's Hall in London to attend the Royal Foundation's Mental Health in Education conference (John Stillwell/PA)
Flower power
Kate looked bloomin' marvellous in this floral maxi dress while on a visit to the Chelsea Flower Show. Yep, we see what she did there…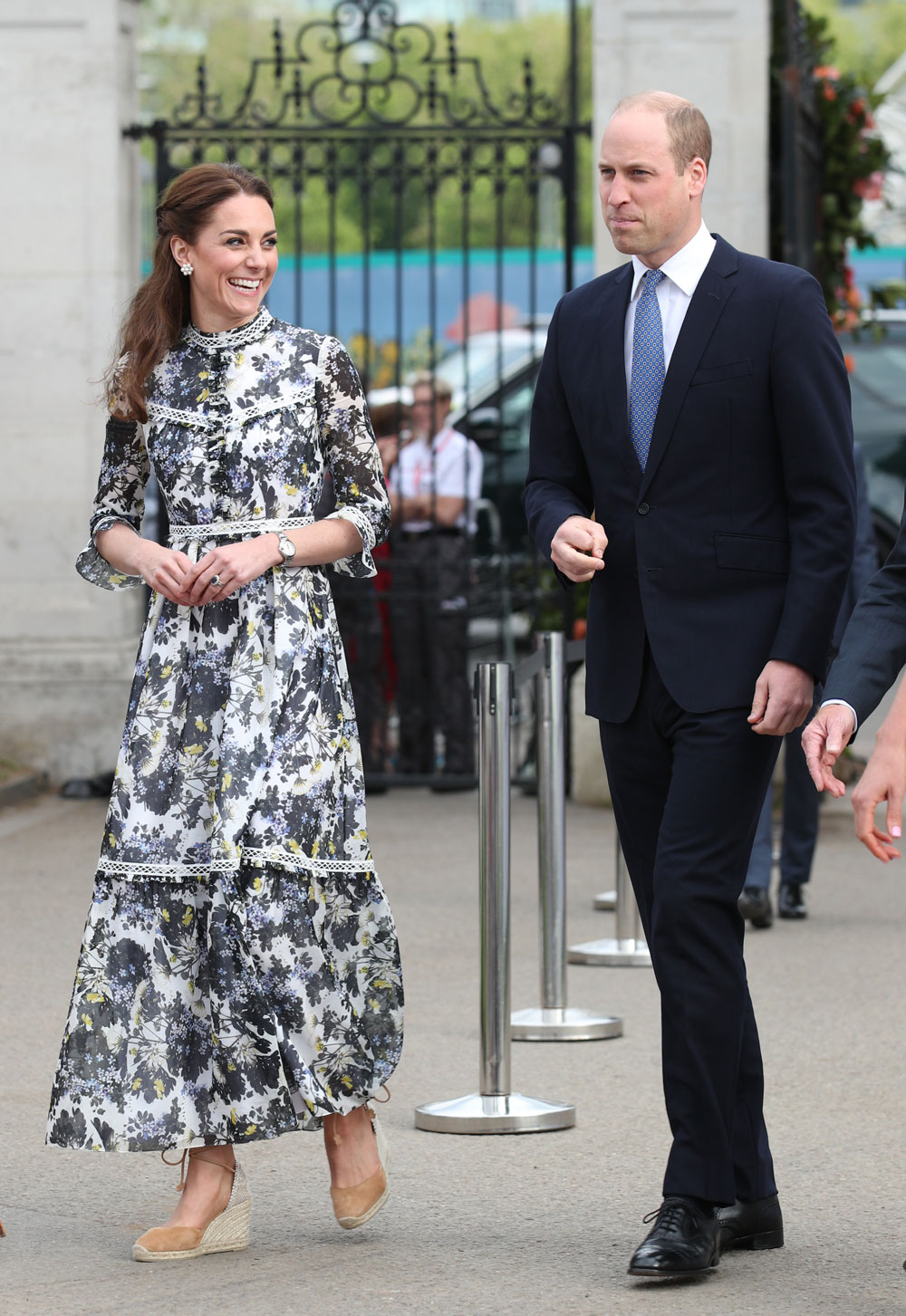 The Duke and Duchess of Cambridge arrive at the RHS Chelsea Flower Show at the Royal Hospital Chelsea, London (Yui Mok/PA)
Inspired by the past
We're getting serious Princess Diana vibes from this polka-dot, drop-waist dress from Alessandra Rich, which has contrasting ivory collar and cuffs. In fact, eagle-eyed social media users pointed out that it looked super similar to a style worn by Diana in 1985. All it's missing is some shoulder pads…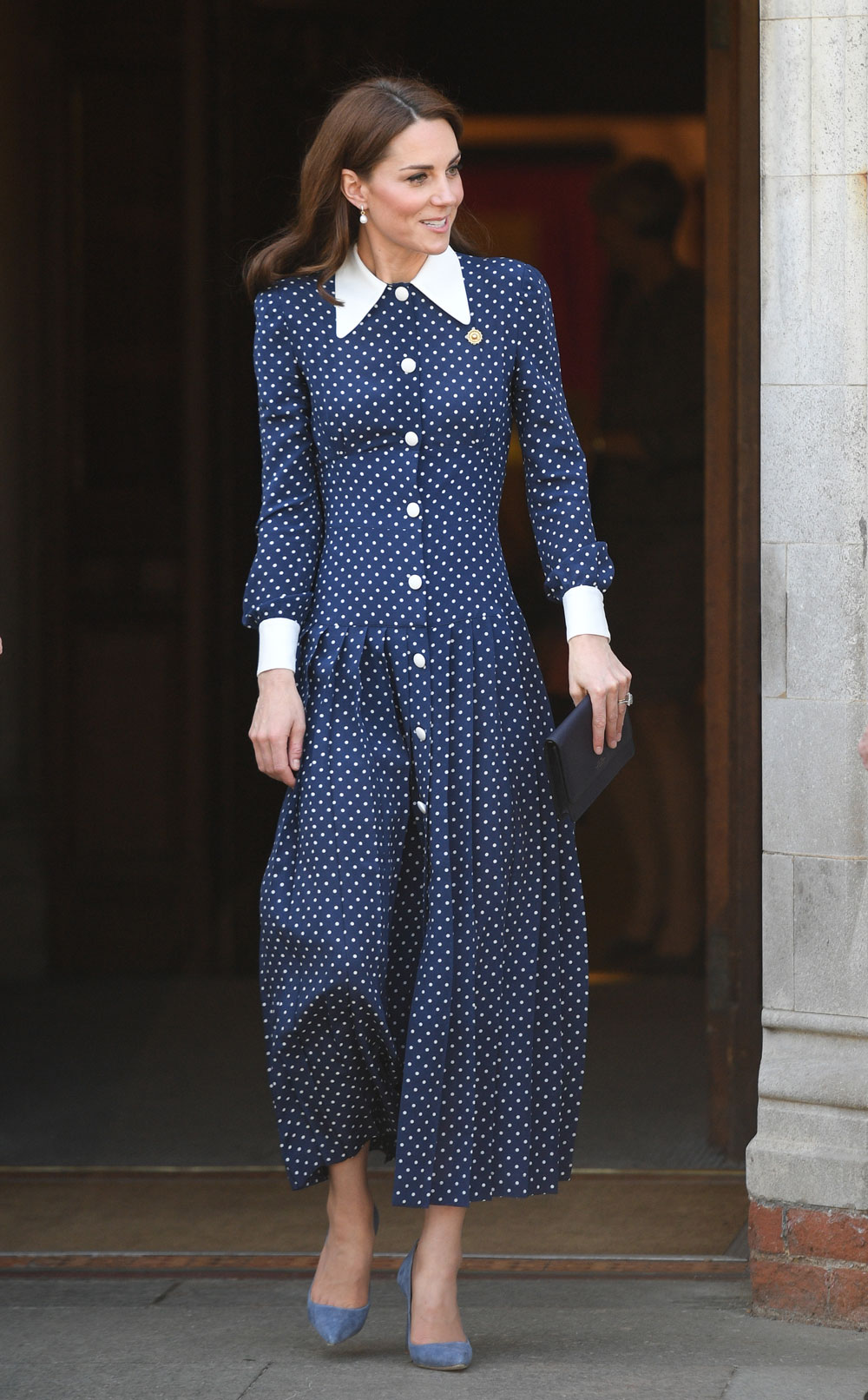 The Duchess of Cambridge leaves after a visit to Bletchley Park to view a special D-Day exhibition in the newly restored Teleprinter Building (Joe Giddens/PA)
Recycling old favourites
Kate returned to an old favourite in June; a white, off-the-shoulder striped gown by Italian-based designer Barbara Casasola. She's worn the dress before, and it's particularly noteworthy for how different it is to the rest of her wardrobe. The mesh panel detailing and interesting neckline make this outfit feel particularly fresh and modern.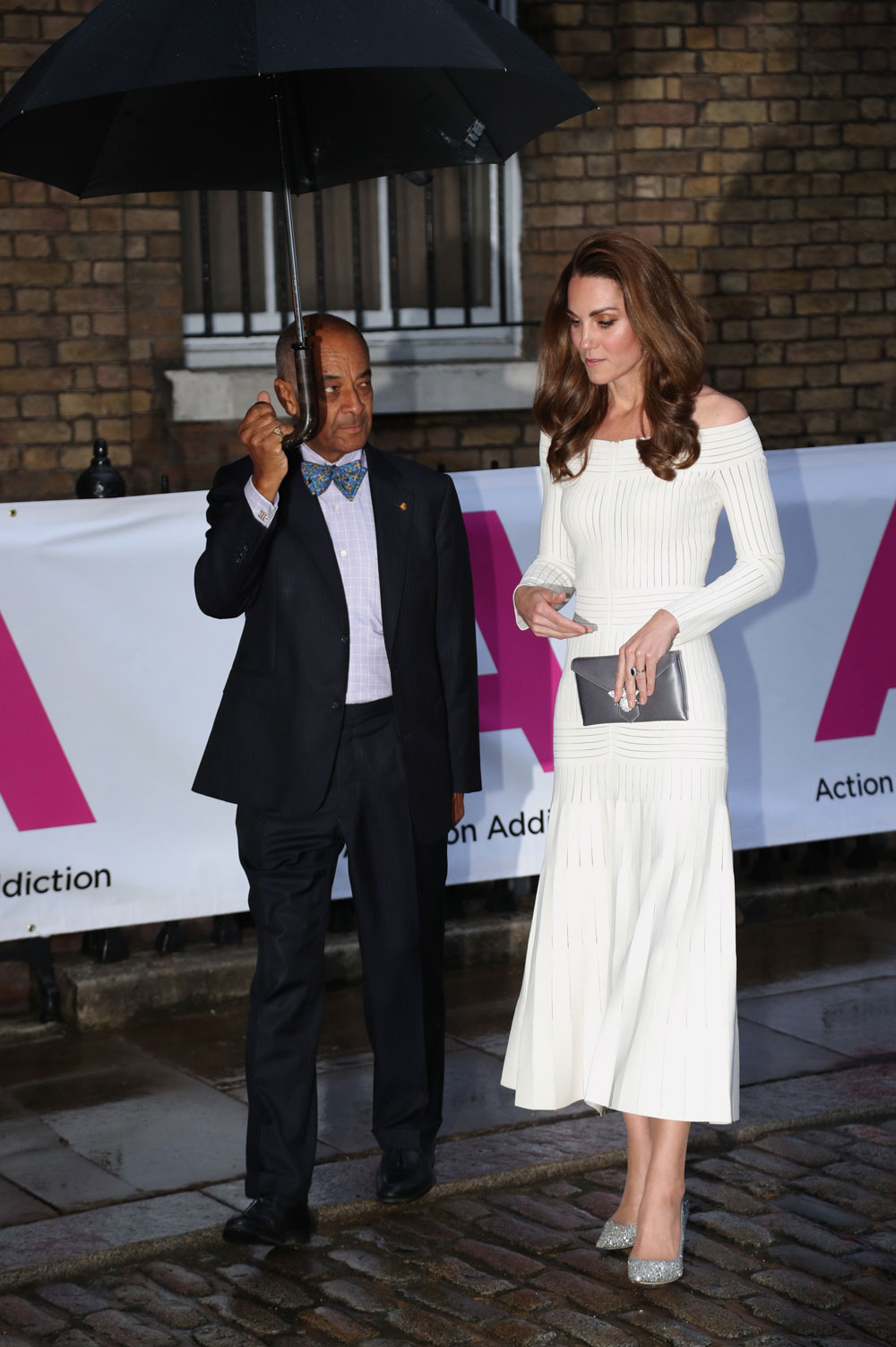 The Duchess of Cambridge arrives for the first annual gala dinner in recognition of Addiction Awareness Week (Jonathan Brady/PA)
Belting it up
Belts are a key accessory for this season and Kate nailed the trend in this floral midi dress by one of her fave designers, Emilia Wickstead. She kept the long-sleeved look super simple with a pair of closed-toe wedges.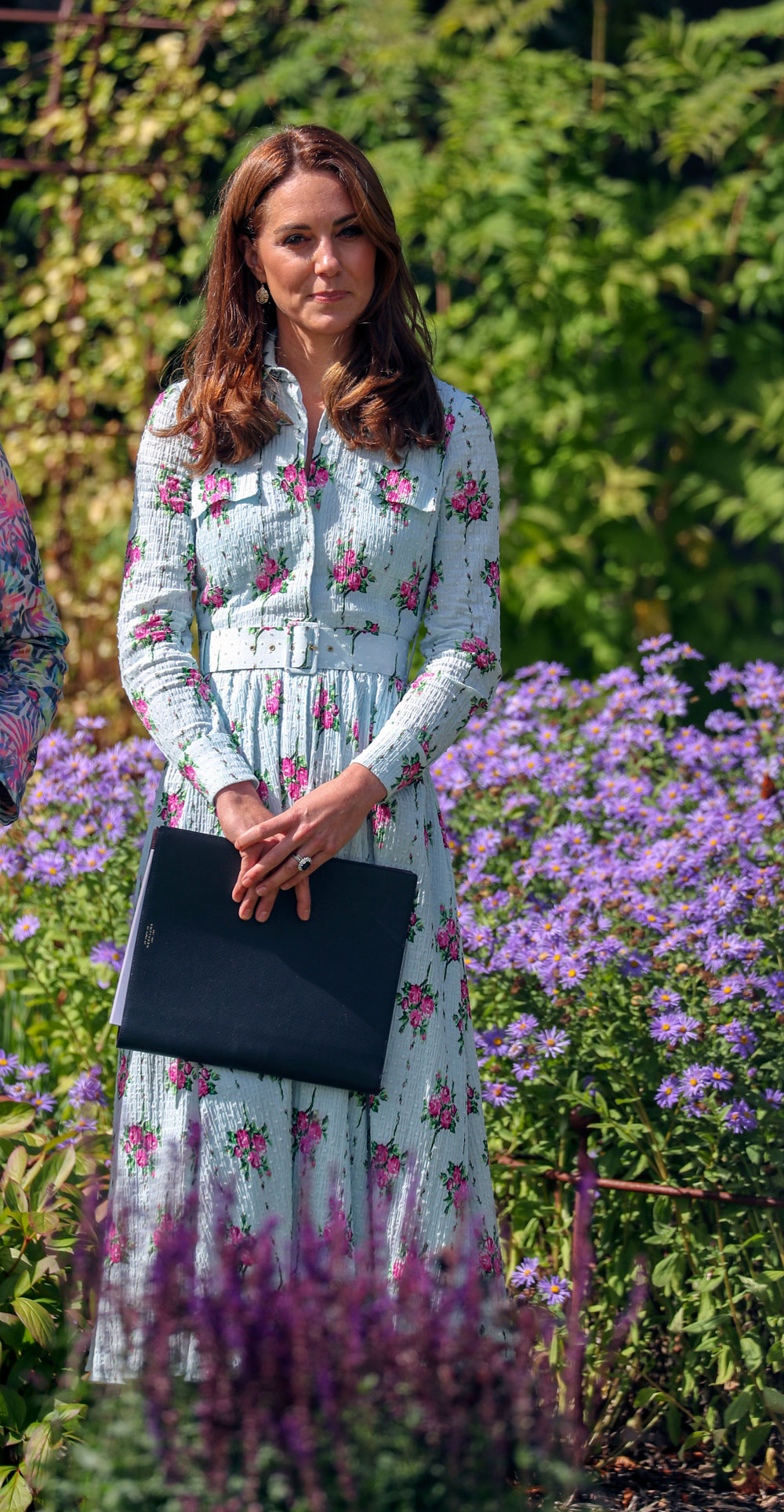 The Duchess Of Cambridge during a visit to the 'Back To Nature' Festival at RHS Garden Wisley, in Woking, Surrey (Steve Parsons/PA)
Top of the crops
OK, we're officially loving Kate in trousers. She wore a burgundy sweater with a scalloped neckline and sleeves, and paired it with wide-leg olive culottes on a visit to the Natural History Museum in October.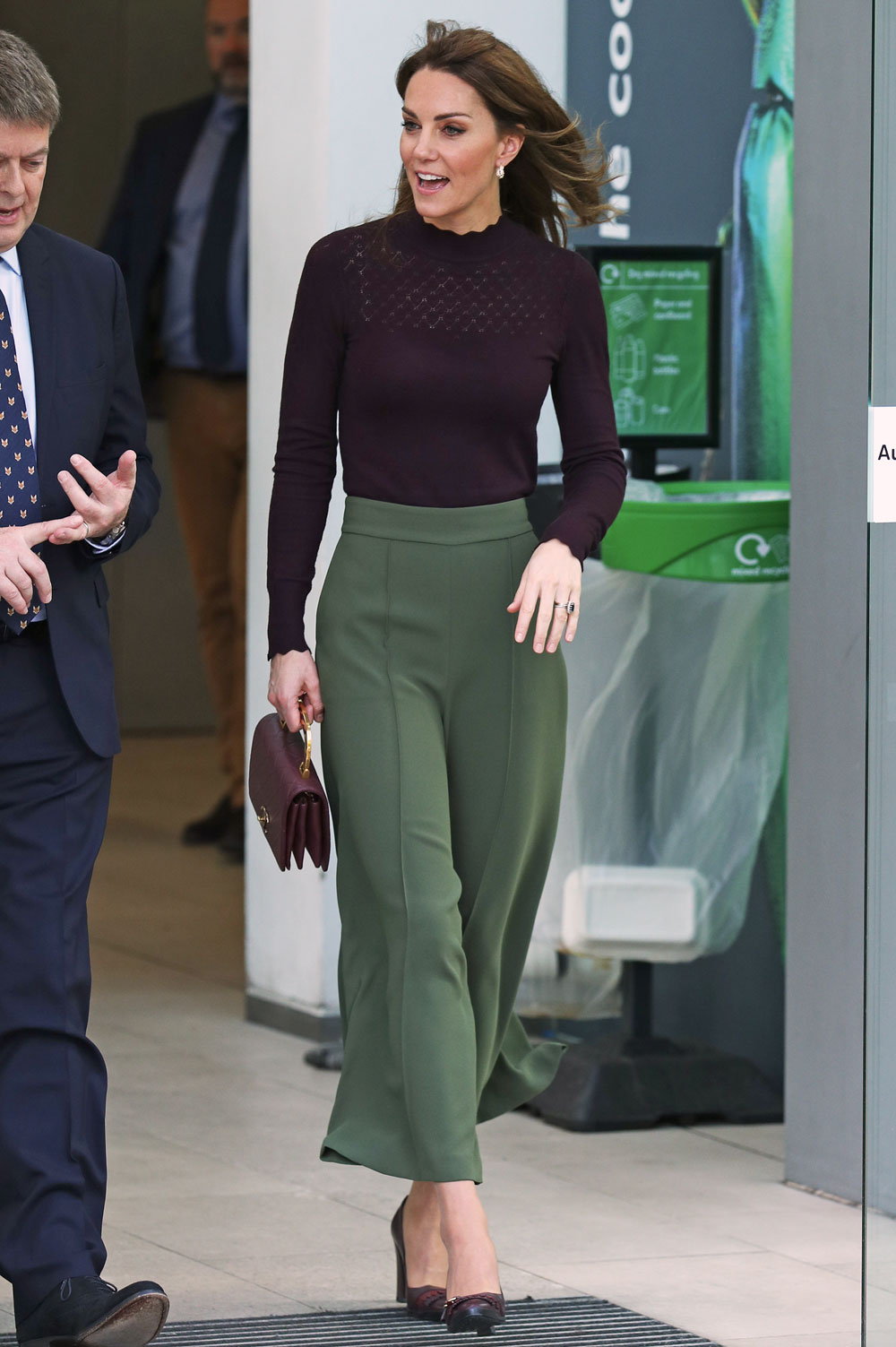 The Duchess of Cambridge, in her role as Patron of the Natural History Museum (Yui Mok/PA)
Going for green
One of Kate's most memorable looks of the year came in the form of this lovely teal dress, which she wore to a dinner ahead of her royal visit to Pakistan.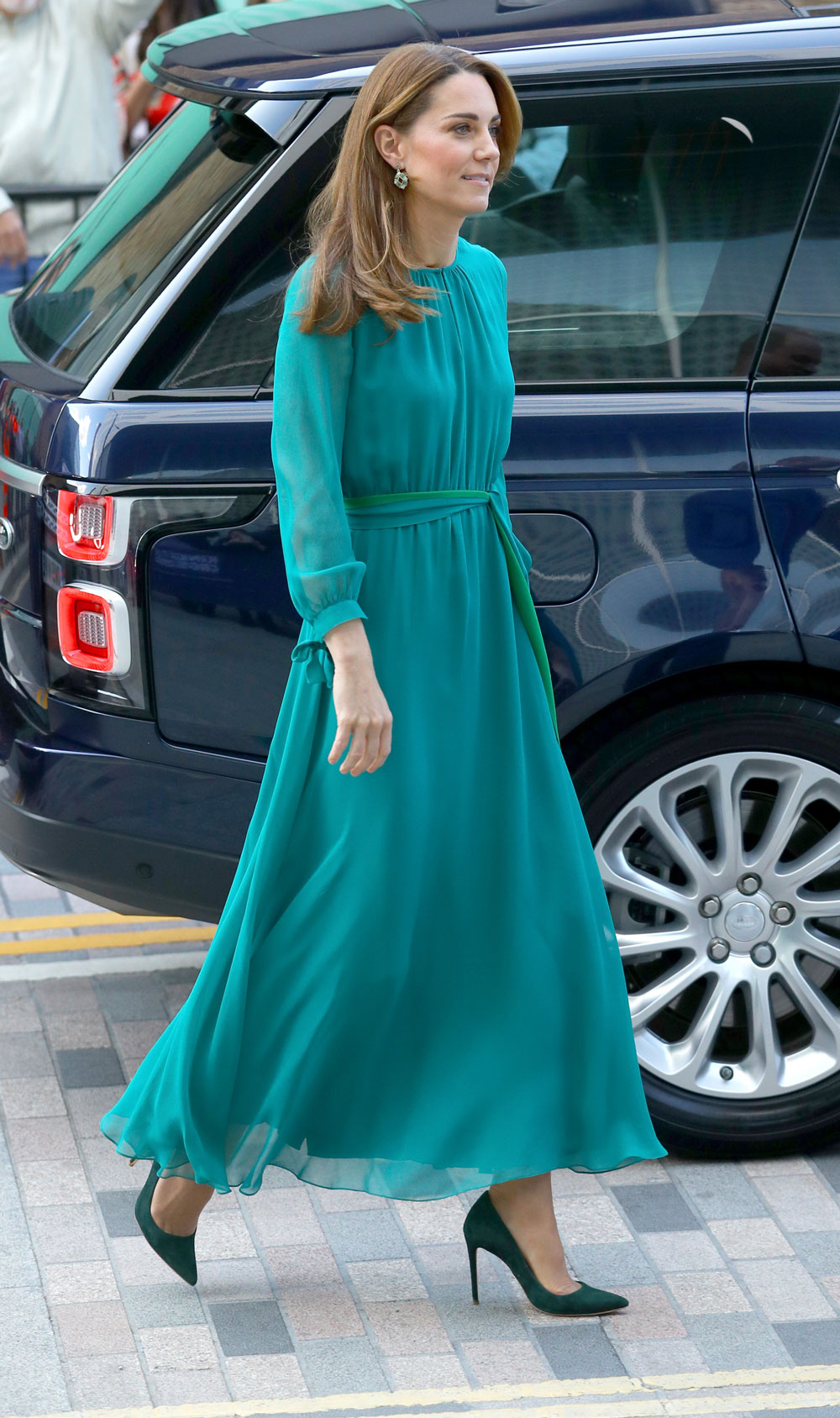 The Duchess of Cambridge arrives to attend a special event hosted by the Aga Khan (Aaron Chown/PA)
Sparkles in Pakistan
Kate's wardrobe for the royal trip to Pakistan itself was real a tour de force. She paid homage to the country by wearing a shalwar kameez and a kurta, and some of her outfits echoed those worn by Princess Diana when she visited the country in the 1990s. One of our favourites on the trip was the forest green sequinned gown Kate wore for a formal event.
SEE ALSO: Everything Kate Middleton Wore in Pakistan
Unsurprisingly, it's by Jenny Packham, Kate's go-to designer for formalwear. It's also no coincidence she wore green countless times during the tour, paying tribute to the national colour of Pakistan.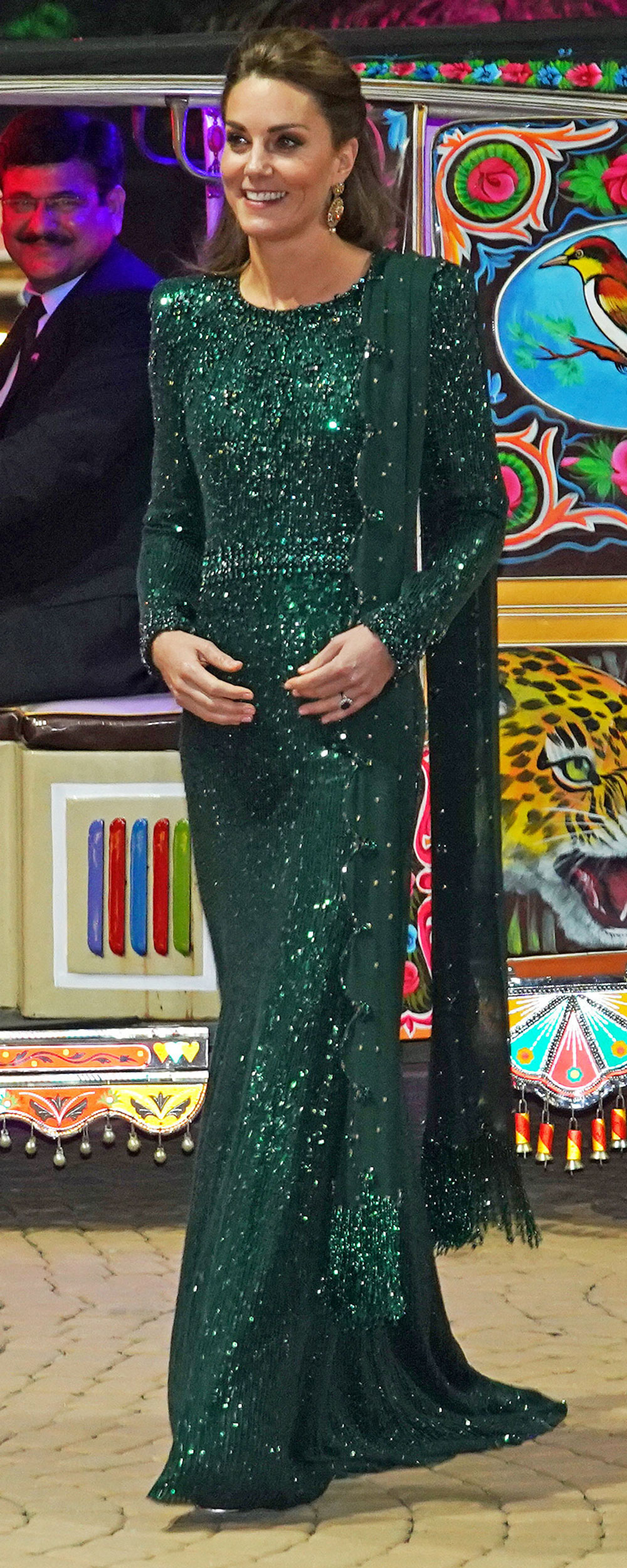 The Duchess during the royal visit to Pakistan (Owen Humphreys/PA)
Keeping it casual
Even though we most often see Kate at glittering galas wearing fancy clothes, sometimes simple really is best. For a recent festive event she went Christmas tree picking with children, managing to wear red and green without looking like an elf. Paired with classic skinny jeans, a green knit and red Perfect Moment puffer jacket were ideal for the occasion – and probably much comfier than what she normally wears.
We'll admit it – elegant hemlines, cuffed sleeves and figure skimming fabrics are what Kate does best, but we're excited to see how the super chic royal will be evolving her style next year.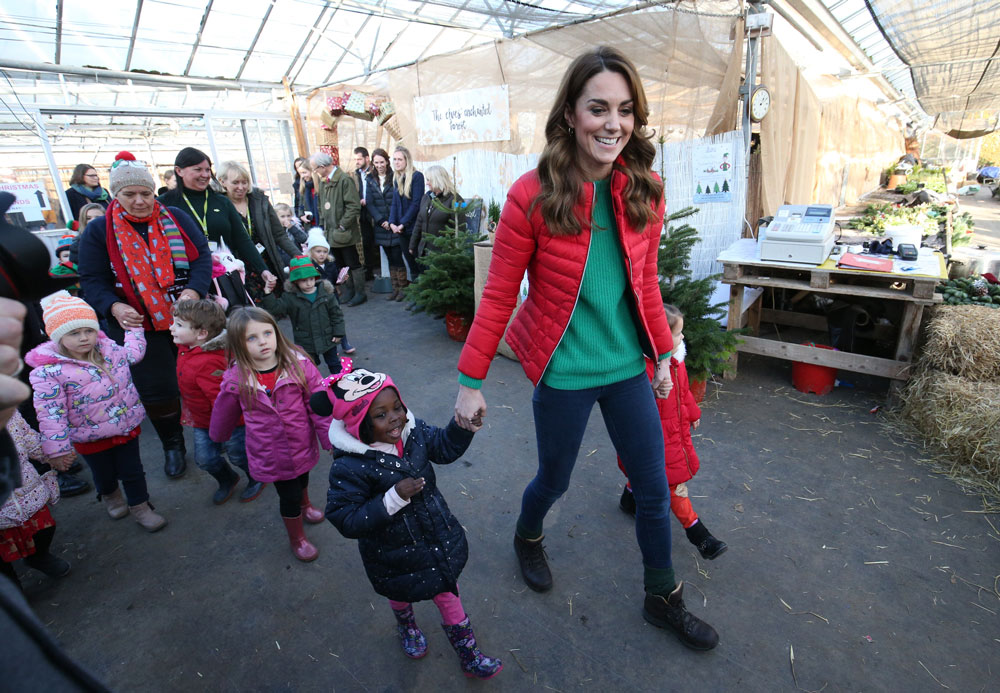 The Duchess of Cambridge takes children to pick a Christmas tree (Jonathan Brady/PA)