The Marks & Spencer Holiday Shop: Linen, Swimwear and Beachwear
Available to shop in store and online in the UAE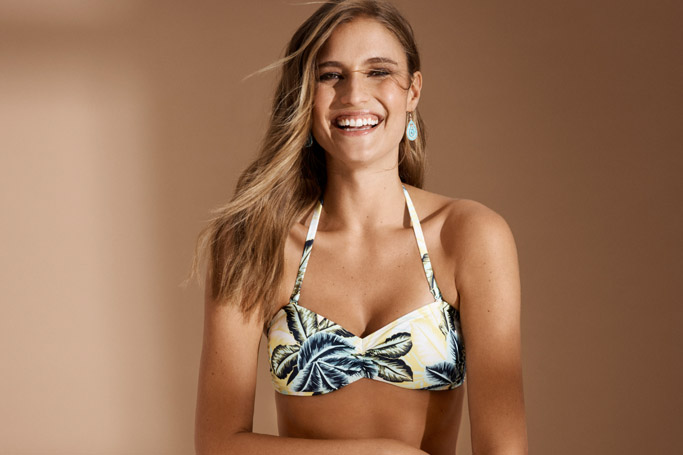 Introducing Marks & Spencer's Summer 18 fashion with finesse –featuring a versatile collection of botanical linen, summer swimwear and vibrant beachwear, perfect for your holiday wardrobe. The new collection is available to shop both in Marks & Spencer stores and online in the UAE at marksandspencerme.com.
Whether you're dressing for the Dubai summer by the poolside, or planning on which holiday essentials to pack for a week away to an exotic destination, Marks & Spencer has earthy hues, muted blooms and chic bohemian prints ready to rework your summer look. With flattering fits, reimagined colour palettes and an extensive range tailored to each individual –you'll be wearing this collection all summer long.
Marks & Spencer's have perfected the swimwear silhouette, and embraced the cooler side of summer with linens fit for Dubai's hot climate, as their key innovations will prepare you for the season ahead. From Secret Slimming™ swimsuits to linens with Cool Comfort Technology™, Marks & Spencer will equip you to tackle the summer's heat with confidence, without compromising on feminine style.
Here's a look into the Dubai summer season's fashion must-haves, with something suited to every woman from Marks & Spencer…
Our Pick of Beachwear
Beyond swimwear there are plenty of options for stylish summer dressing to transcend from beach to brunch. On trend colours such as sunny yellows and pops of orange and pink come into play across beach cover-ups, elegant dresses, and shirts perfect for those hot summer days.
For those looking to be comfortably cool yet fashionable in the summer heat, the collection includes Cool Comfort™ technology, which keeps you cool all around the clock. Breathable, lightweight, easy to iron –what's not to love?!

OPP Woven Flippy Dress AED 120.00, Tiered Schiffli Dress AED 375, ED Palm Puff Dress AED 375
Our Pick of Linens
Marks & Spencer's impressive linen collection is developed with high attention to detail and features clever innovations that are wardrobe must-haves during the warm summer months.
Cool Comfort Technology™ is a key innovation that works to draw moisture to the outer surface, leaving you feeling fresh, cool and comfortable all day long while Easy-To-Iron Technology™ gives you all the benefits of natural fabrics without the hard work of trying to get all those creases out!
There's everything from stand out floral dresses, stylish tapered trousers to loose long-sleeved shirts, across a vibrant colour palette of mellow yellows, ocean blues, emerald greens and soft pinks.

Bold Linen Floral Shirt AED 225, SN Linen Tunic AED 250, Linen Rich Printed Peg Trousers AED 160, Linen Rich Floral Print Prom Midi Dress AED 375
Our Pick of Swimwear
Say hello to holiday confidence with Secret Slimming™ swimsuits and rainbow-bright bikinis, infused with StayNew™ technology that keeps colours bright throughout the summer. As Marks & Spencer's built in Swimsculpt™ technology works to gently sculpt the body to streamline and keep everything in place –so you can hit the pool with poise.
Whether you're looking for a statement swimsuit, a printed two piece bikini or a chic printed cover-up, the Marks & Spencer summer swimwear collection will fit with confidence and comfort.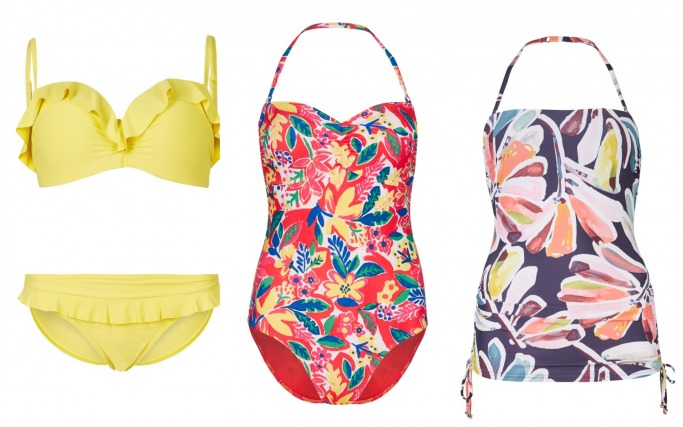 Ruffle Bikini Top AED 175.00, Ruffle Hipster Bottoms AED 115.00, OPP Floral Bandeau Swimsuit AED 160.00, Art Haus Bandeau Floral Tankini AED 225.00
Our Pick of Summer Accessories
Adding a luxurious summer touch, are the natural tones and tactile fabrics of Marks & Spencer's summer accessories which add the perfect finishing touch to any outfit.
Compliment bold and bright looks with neutral toned accessories of caramel, ochre, blush and rust shades. Sumptuous soft underpinnings reflect this mood from the inside out –as the circle bag has to be our most wanted item of all!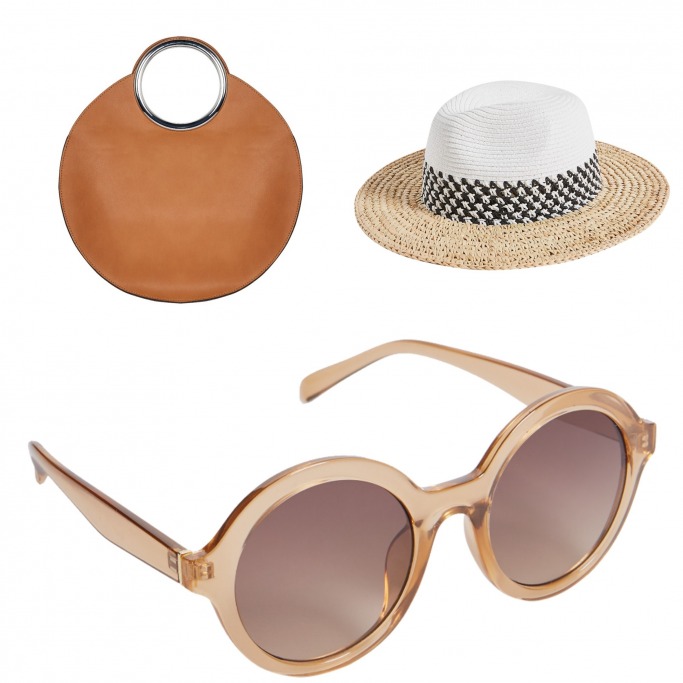 Circle Handbag AED 325, Mono Fedora Hat AED 135, Champagne Round Sunglasses AED 120