Meet Laila Blue: The World's First Virtual Influencer
Laila already has a large following on social media…
Posted on
24 December 2018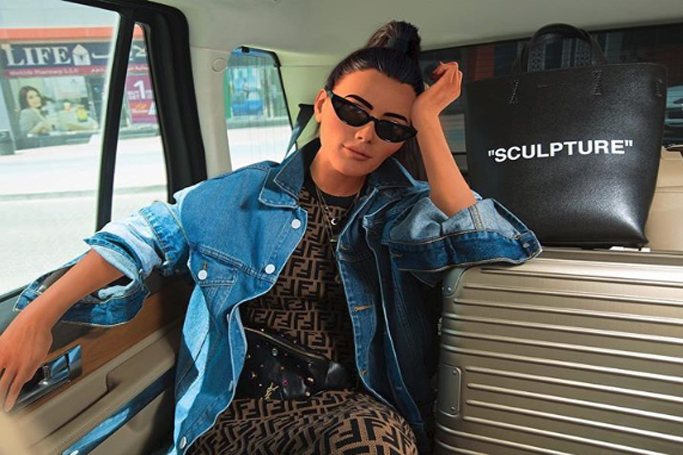 If Dubai didn't have enough influencers
It has added another one to the list.
But this influencer is different than the rest in the Dubai market…simply because she does not exist.
At first glance, Laila Blue may appear to be real with the typical influencer posed pictures, inspirational quotes, OTD snapshots and Instagram bio.
But a closer look at her pictures reveals a virtual character in real Dubai settings.
As the first of her kind in the Middle East – Laila, who goes by @chasing.laila on IG claims to be a half-French and half-Lebanese 25-year-old in Dubai.
She apparently has a degree in motion graphics at a UAE university and is using her Instagram account to showcase her life, thoughts and inspirations.
We know very little as to who created the virtual influencer avatar or if this information is true about Laila's creator.
Nonetheless, we are amazed at how REAL Laila seems…and just how REAL she's grasped the whole "Dubai Influencer" aesthetic on social media.
For those who are rubbing their eyes in awe, Laila is a completely computer-generated avatar, or a CGI avatar, and has a life of her own.
According to her Instagram feed, Laila's interest includes fashion, art, lifestyle and positivity.
Laila's goal is not to be called an influencer, although many have already dubbed her so, she wants people to re-evaluate the content that influencers are creating.
She says that if a virtual avatar can replace the works of an actual influencer then this might change the game as we know.
Miss Blue was also created to spread positive body imaging – in the times of extreme photoshop and face retouching – she wants to spark up meaningful conversations about body image, influencers and the power of social media.