Models Walked On Water For The Saint Laurent Show In Paris
This is by far the dreamiest runway we have ever seen!
Posted on
26 September 2018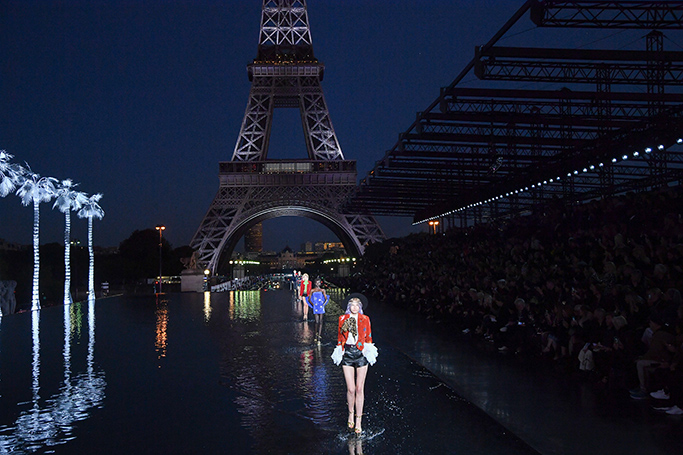 Image credit: Getty images
Last year Saint Laurent staged its Spring 2018 show underneath the glittering Eiffel Tower, this year the fashion house one-upped itself as models walked on water –literally! Oh, and the magical show still had the iconic Parisian landmark of the Eiffel Tower as a backdrop.
For SS19 at Paris Fashion Week, Saint Laurent put on their dreamiest show yet, with a water-filled runway lit by shining palm trees and the sparkling Eiffel Tower after sunset –the picturesque runway stole the show before it had even begun. The front rows were star-studded with names that included Kate Moss, Cindy Crawford and Rosie Huntington-Whiteley.
The setting was reminiscent of the wedding scene from the recent hit film 'Crazy Rich Asians,' as models (in high heels, we might add) glided across the stream-like runway –just as the bride walked through the water flowing aisle. Rosie Huntington-Whiteley captured the stunning setting on Instagram (below).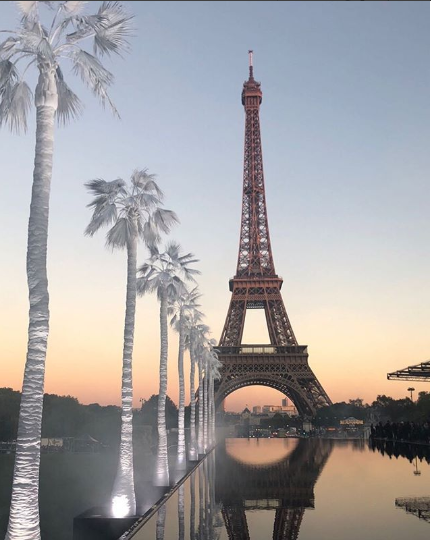 Instagram @rosiehw
Belgian designer Anthony Vaccarello made a splash with his Spring/Summer 2019 collection which consisted of sheer looks, mini-dresses, leather hot pants, snake skin boots and elements of block colour.
There were hussar jackets, wide-brimmed hats, starry sequins and shoes that must have got damaged as they walked through puddles –but it was stunning nonetheless.
Can Paris Fashion Week top this catwalk? We doubt it. Here are some of the must see looks from Saint Laurent's SS19 show at PFW...