Plus-Size Models are Speaking Out Against Fatphobia After People Criticised Nike's New Mannequin
There's been a backlash against people saying the plus-size mannequin promotes obesity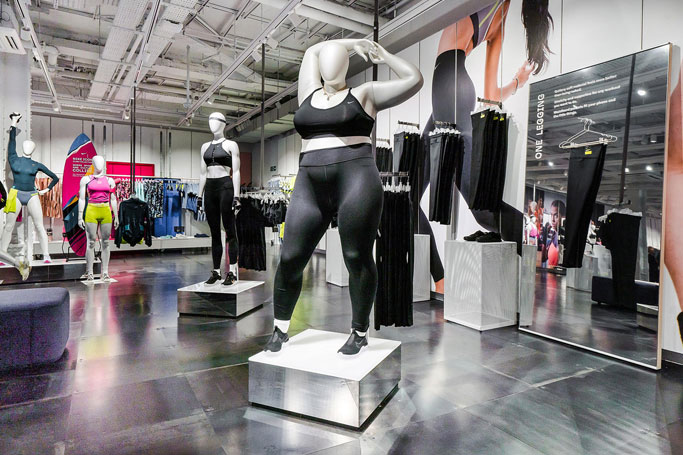 Last week, Nike unveiled a plus-size mannequin at its flagship London store.
It resulted in many people praising the retailer for displaying a realistic body type instead of the usual stick-thin kind seen in shops.
Of course, there were some people who criticised the move, saying it promoted obesity, but for the most part, the conversation centred around body positivity.
SEE ALSO: 7 Plus-Size Styling Tips From Instagram Star Danielle Vanier
At least, it did, until one writer penned a scathing critique of the mannequin, and now plus-size influencers are fighting back.
Click