Saint Laurent's Paris Fashion Week Show Ended With Neon Glow-In-The-Dark Clothes
It added to the futuristic vibe of the catwalk
Posted on
28 February 2019

But then, the atmosphere shifted, as though plunging guests suddenly into a rave or discotheque. The lights were dramatically dimmed and the main source of light came from the glow-in-the-dark outfits appearing to float down the runway. Think sculptural neon dresses and big bright feathers, all in luminous oranges and greens.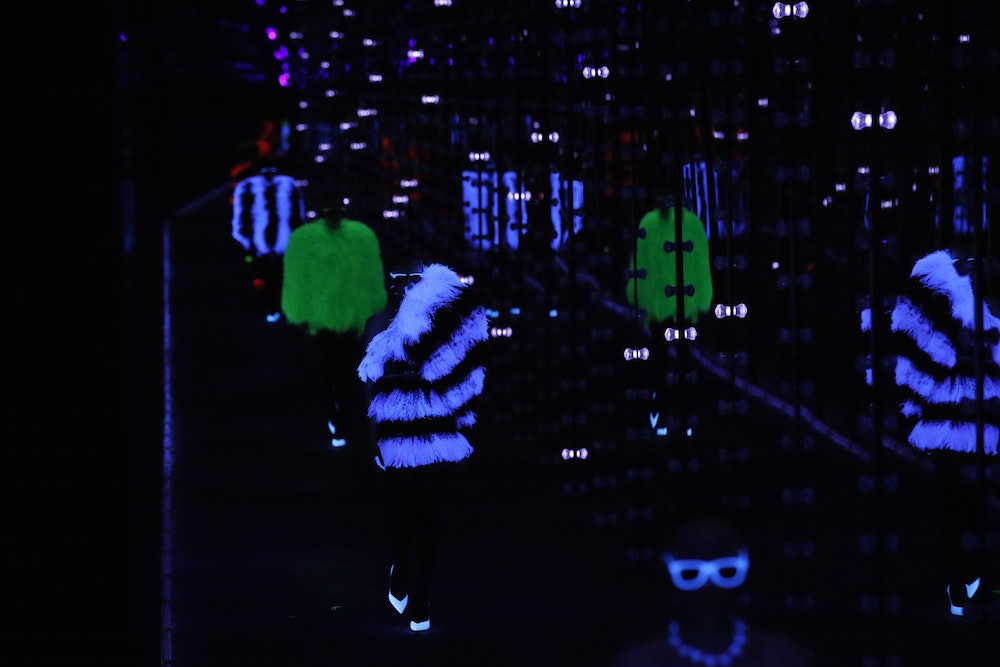 Paris is often seen as the grand dame of all fashion weeks – it's the big finish of fashion month, and is arguably more conventional and serious than New York, London and Milan.
However, judging by the finale of Tuesday night's show in the French capital, Saint Laurent threw off any semblance of this slightly stuffy reputation.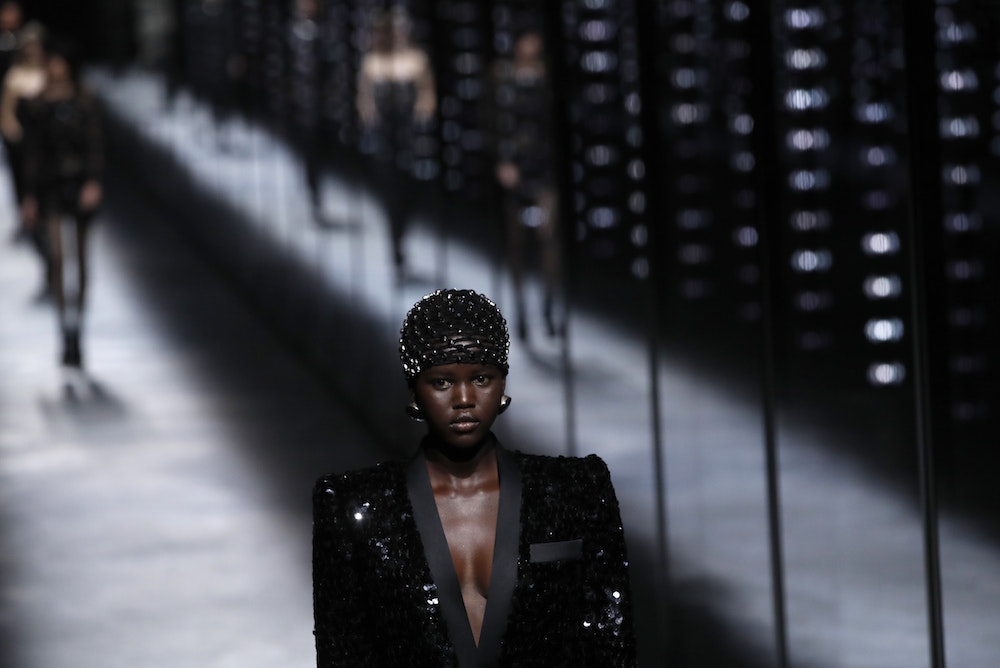 The location itself was glamorous: A mirrored box in the centre of Paris, with the Eiffel Tower in clear sight.
Much of the show was what we've come to expect from Italian Anthony Vaccarello as creative director of the brand, namely uber-sexy clothes inspired by the Eighties. Think big shoulders, short skirts, high stilettos and all black everything, aside from the odd addition of sequins, feathers or animal print.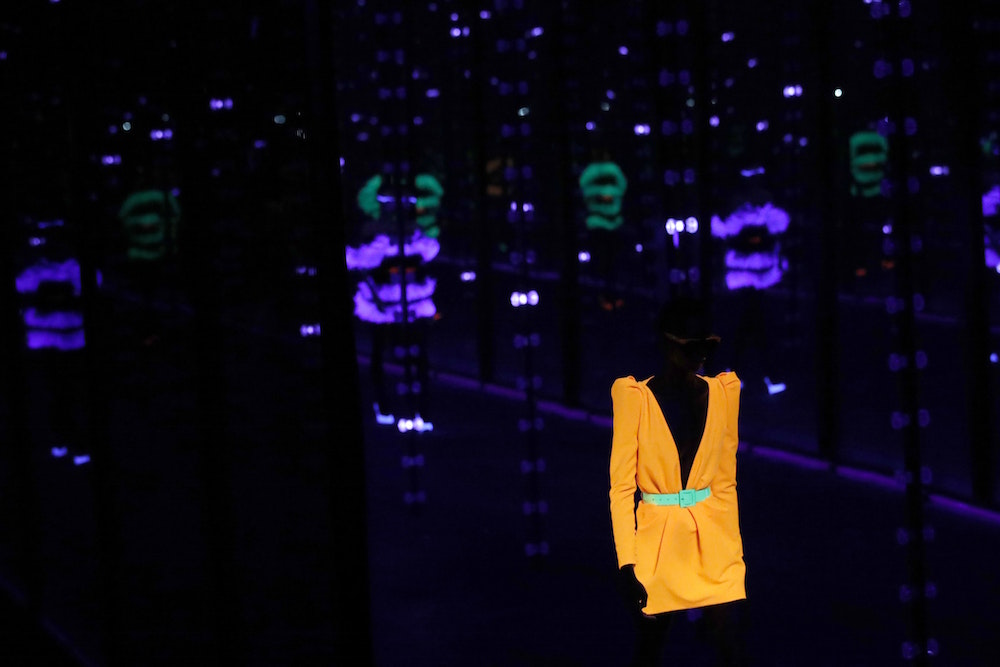 The black, sexy clothes from the beginning of the show are reminiscent of previous creative director Hedi Slimane's aesthetic.