Sarah Jessica Parker Calls These Shoes 'Sneakers'
Umm okay, then.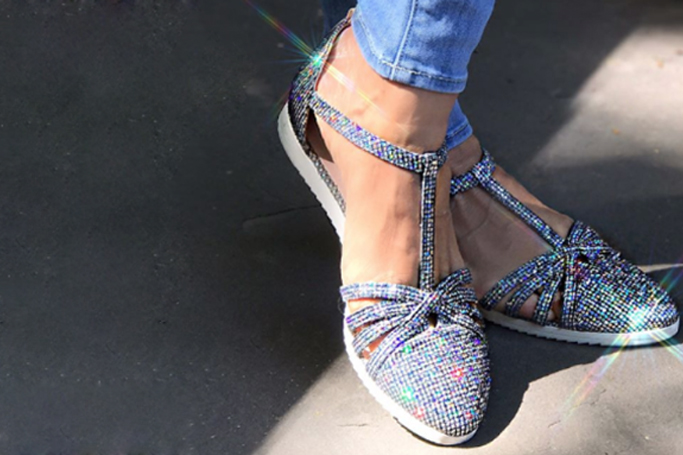 Sarah Jessica Parker (SJP) is the undisputed queen of fashion girls around the world.
And when a fashion girl designs a pair of sneakers, you best believe they are not your basic sneakers. SJP recently announced an exciting new launch for her brand: Sneakers. Or, at least, that's what she's calling them.
The SJP Collection Meteor shoe ($255) is a T-Strap flat that "sparkles like the night sky".
SJP wrote of the 'sneakers' on Instagram, "Exceeding my expectations she is cosy, smart, day and evening friendly and sparkles like the night sky. Inspired by one of our classic silhouettes, she's casual-cool and endlessly comfortable. So walk, run, jump, twirl and promenade – the possibilities are endless."