This Season's New York Fashion Week Is All About Liquid Gold And Silver
It's bling – but not as we know it
Posted on
17 February 2019

February is hardly the most exciting month of the year, so it's easy to slip into a fashion rut and wear perpetually muted colours.
However, New York Fashion Week is making a pretty strong case for upgrading your go-to beige to a much more glamorous gold, or swapping dull greys for a sparkling silver.
The precious metals have been spotted all over the city's runways, from muted glitz to overt glamour. Fashion week is always a good opportunity to see where trends are heading, so it's worth taking a look at which designers are representing gold and silver. It might give you just the inspiration you need to jazz up your own wardrobe…
The overall effect was chic and fun, and it felt like Lauren was taking a lot of inspiration from Studio 54. After seeing the show, we've never felt more in need of a gold cape. This collection is instantly shoppable online and instore – so you don't have to wait months to get your glitz on.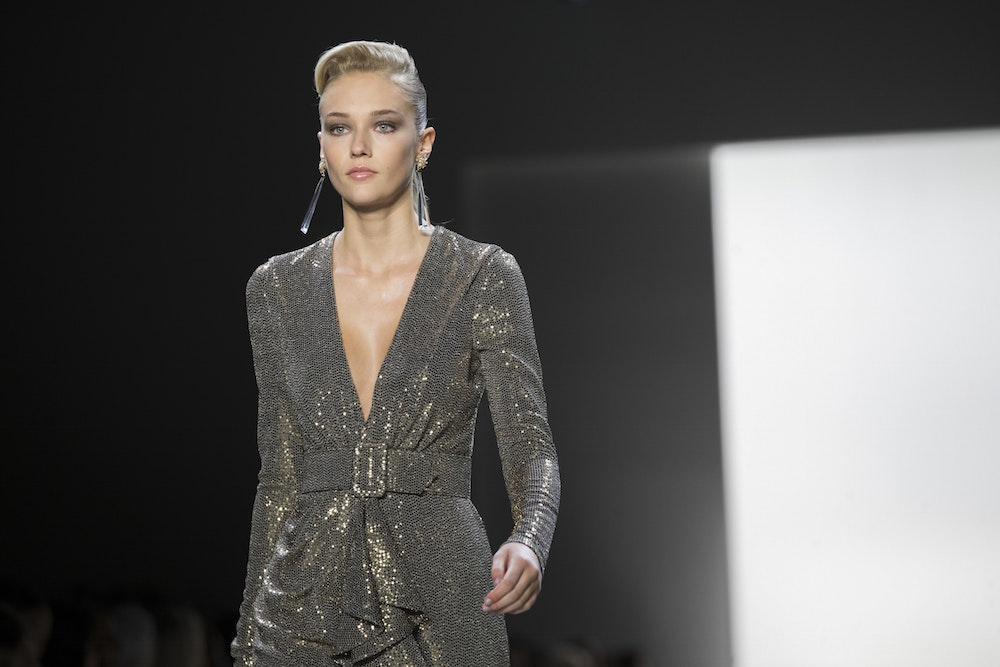 Badgley Mischka (Mary Altaffer/AP)
Lauren was by no means the only designer adding a bit of gold to his outfits. If bright bling isn't your thing, you could do like Badgley Mischka or Proenza Schouler, who both drew upon more muted gold tones for flowing dresses. If you're scared of any gold-related tackiness, this is definitely the way to go.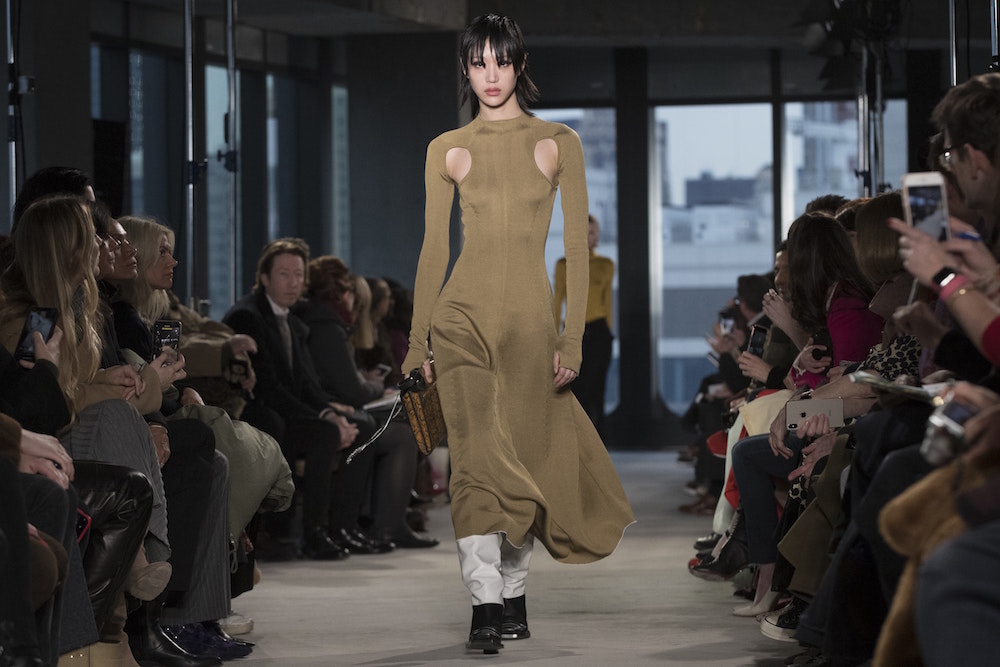 Proenza Schouler (Mary Altaffer/AP)
The Silvers…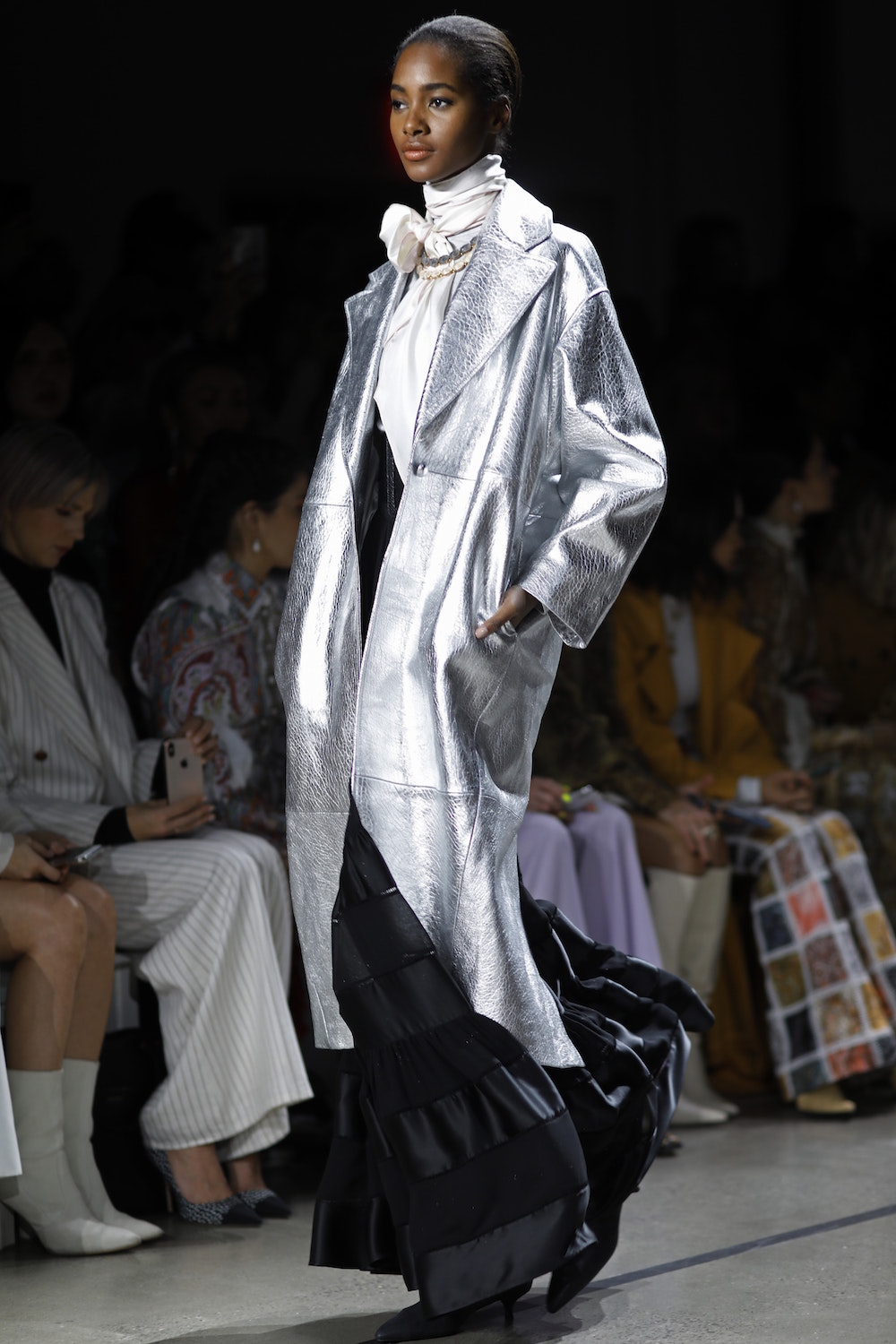 Zimmermann (Mark Lennihan/AP)
Gold isn't for everyone – maybe it doesn't match your hair colour or clashes with the jewellery you like to wear. This doesn't mean you'll have to miss out on this trend though, because there was more than enough silver on the catwalk to make up for it.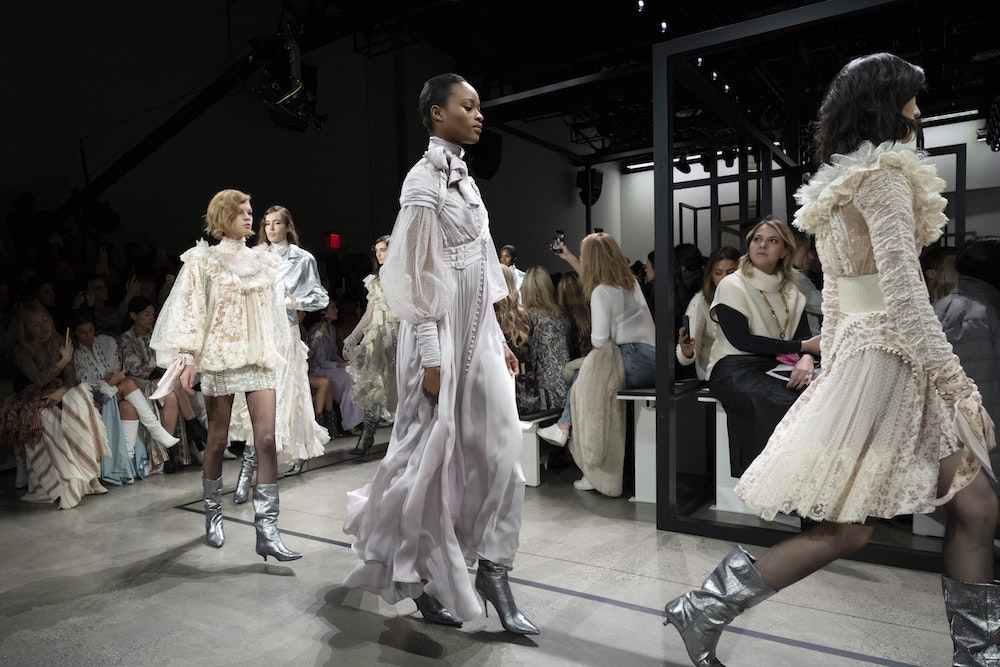 Zimmermann (Mark Lennihan/AP)
Zimmermann shows that silver can be just as fashionable and gave us serious accessories envy, with sparkling overcoats and space-age boots.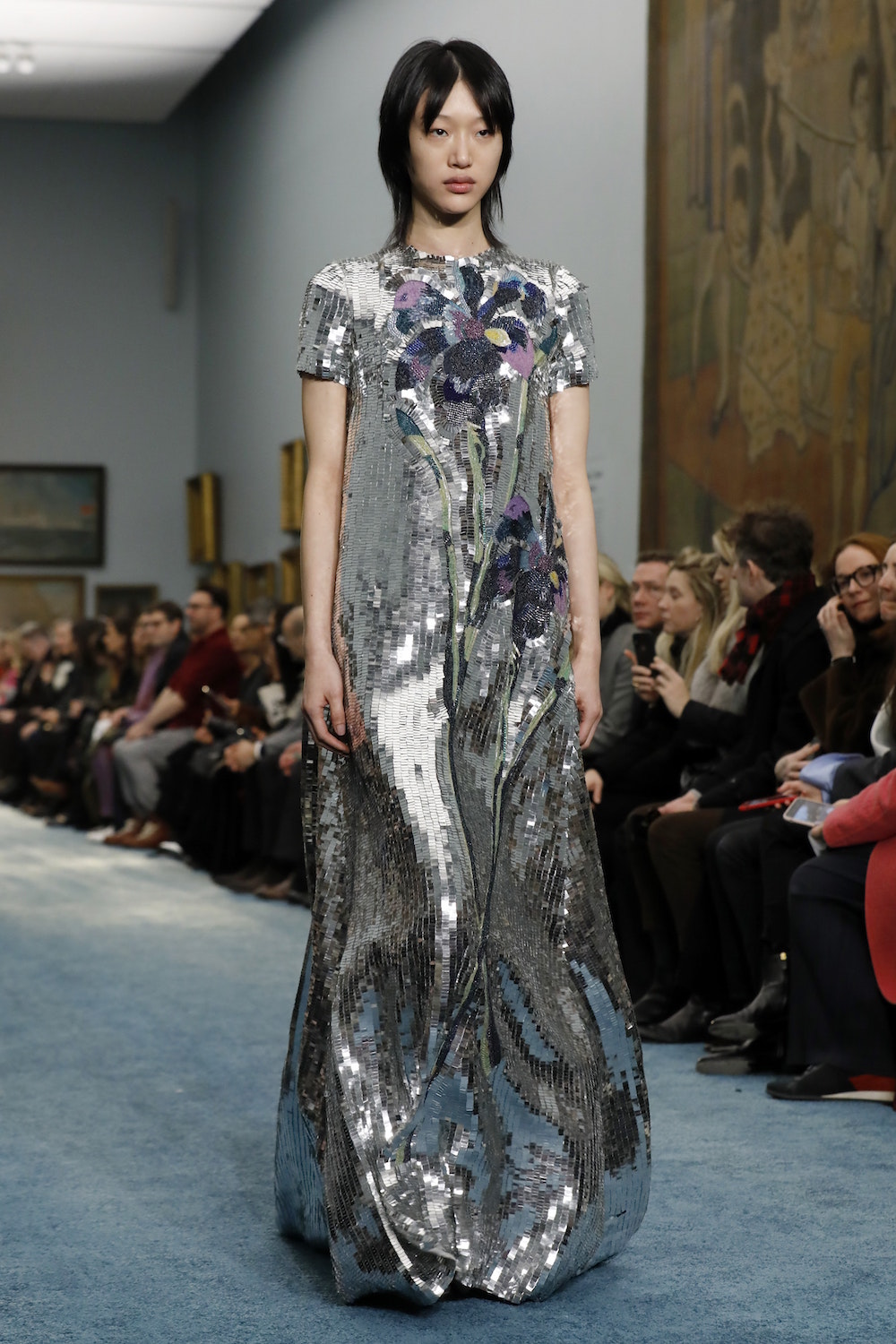 Carolina Herrera (Richard Drew/AP)
If you have any big parties coming up (and the cash to spare) look no further than Carolina Herrera, Tom Ford or Tadashi Shoji. All of these designers called upon a whole lot of silver sequins to create some pretty major dresses.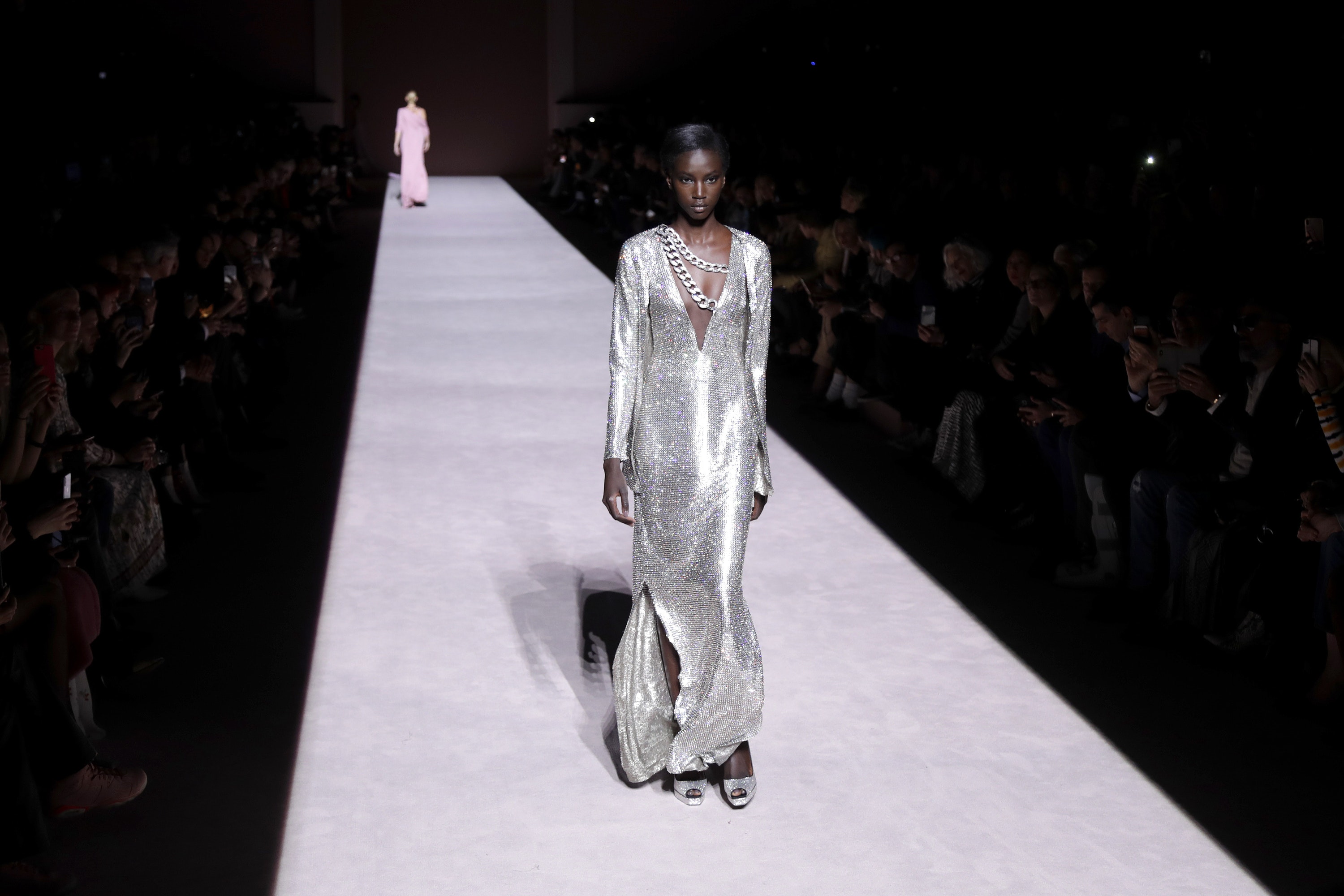 Tom Ford (Julio Cortez/AP)
Herrera's erred towards the whimsical and romantic with floral detailing, whereas Ford's had a characteristic punk rock edge with the addition of two big chains. Compare this to Shoji, who's design was the simplest and gave off some retro vibes with long sleeves and a high neck. Who knew a silver sequinned dress could come in so many forms?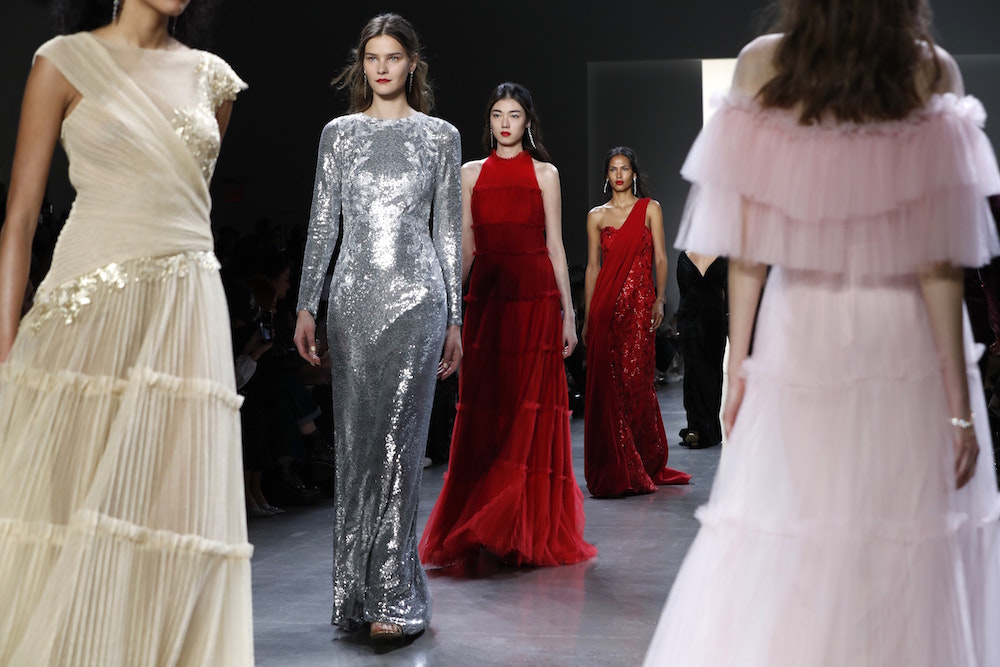 Tadashi Shoji (Kathy Willens/AP)
And then there was Christian Siriano. The American designer shows there are no limits to the experimentation you can have with silver – changing up the tone by mixing in colours like purple, and playing around with textures and how sheer the fabric is.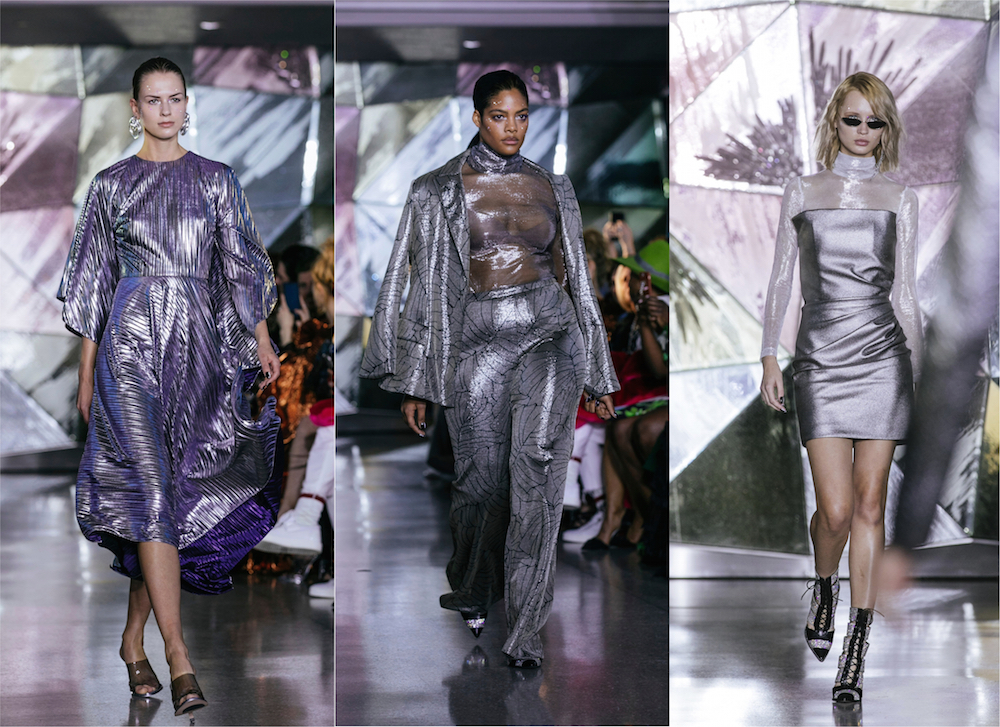 Christian Siriano (Kevin Hagen/AP)
It was like something out of The Jetsons – but with style.