The Top 5 Strangest Fashion Show Looks We've Ever Seen
Gucci just gave us models carrying severed heads in Milan!
Posted on
22 February 2018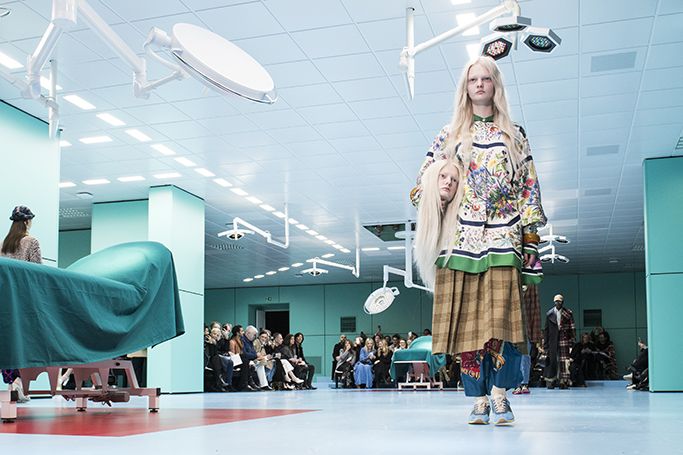 All image credits: Getty Images
We've had outrageous looks, ridiculous fashion trends and shoes that surely nobody can walk in, however Milan Fashion Week AW18 just gave us Gucci models carrying their own severed heads, baby dragons and walking in a surgical room for a catwalk, as things in the fashion world will never be the same again…
It may be a little dramatic, but we were completely weirded out by the life-like prosthetic heads models carried on the AW18 Milan runway, as we don't think Gucci's new fashion accessory will be replacing the clutch bag anytime soon.
There were also dragons straight out of a fairy-tale (or a horror story) and a runway setting with PVC walls, LED lamps and waiting room plastic chairs to represent reconstructing materials and fabrics to create a new identity.
Alessandro Michele's Cyborg Collection for Gucci in Milan definitely made a statement, as we wanted to the highlight the other crazy, weird and a little bit bizarre fashion looks that we've seen on the runway over the years.
From eating Cheetos on the runway, to fruit costumes and cardboard clothes, here are the top 5 strangest fashion show looks that we can remember…
#2 Charlotte Olympia Spring 2017, London Fashion Week

Image credit: Niche Arabia
#3 Moschino Fall 2017, Milan Fashion Week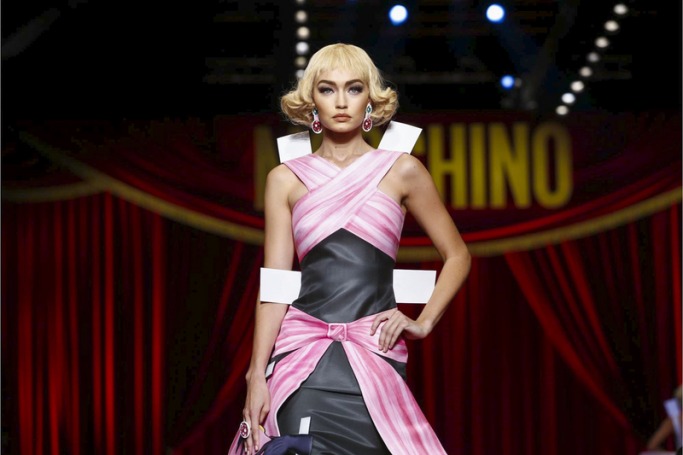 Image credit: Nowfashion
#4 Hood by Air Spring 2017, New York Fashion Week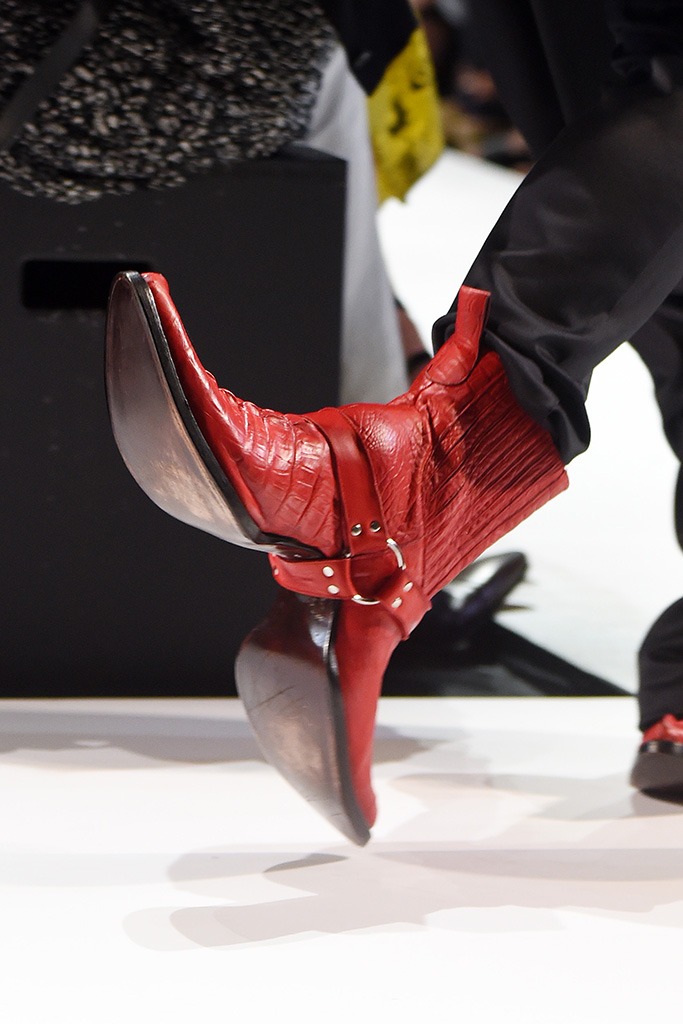 Image credit: Stephen Lovekin/Fairchild
#5 Chromat Fall 2018, New York Fashion Week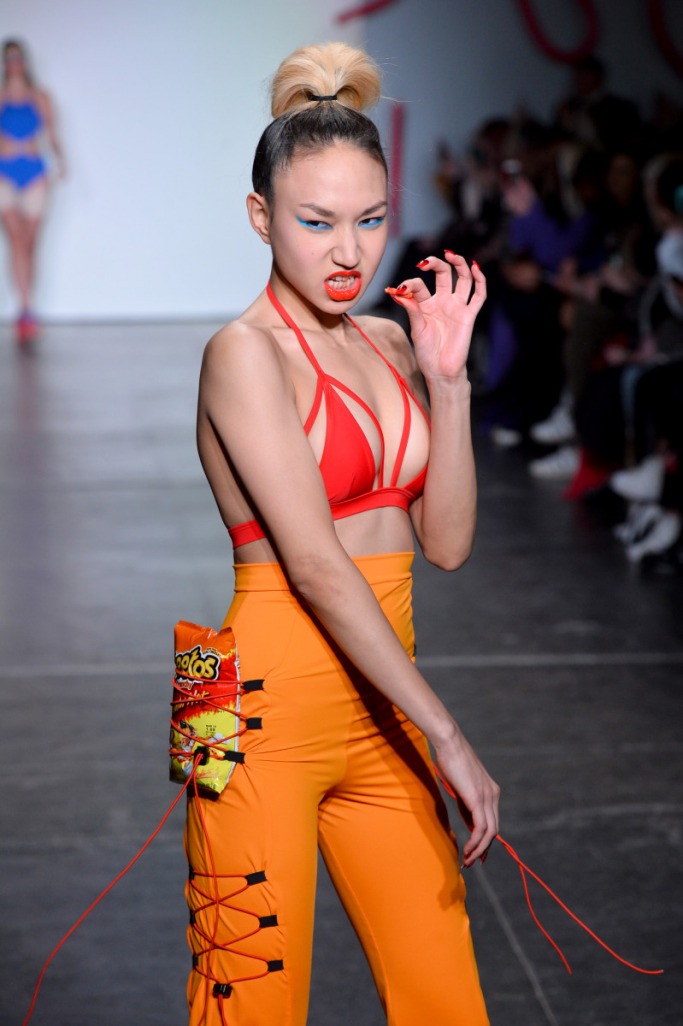 Image credit: Getty Images