Where To Buy Modest Swimwear In Dubai
Modest fashion for the beach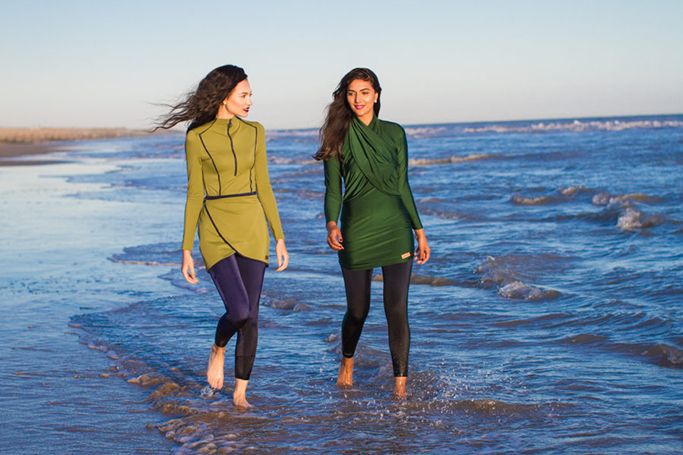 Image credit: lyraswimwear.com
Finding a swimsuit we're comfortable in can be a difficult task for any woman, but for Muslim women it's even more difficult as the market for modest swimsuits is often limited. Islamic swimwear in Dubai that is modest, stylish and suitable to swim in can be hard to come by, but we've got online stores in Dubai which offer fashionable solutions.
From buying burkinis for Dubai beaches, to finding Muslim swimwear which suits your lifestyle, we've been on the lookout for swimwear which is both stylish and suitable for modest women. As both modest fashion and modest wear for female Muslim athletes has improved, with the Nike Pro Hijab sold in the UAE and the introduction of Dubai Modest Fashion Week, it's time for modest swimwear in the UAE to flourish as well.
#2 Modanisa
Price range: AED 110-477
Where to buy: modanisa.com
Best for: Fully covered swimsuits
#3 ModLi
Price range: AED 185-550
Where to buy: modli.co
Best for: Swim dresses and mix and match swimwear, also free shipping to the UAE.
#4 East Essence
Price range: AED 150-350
Where to buy: eastessence.com
Best for: Birkinis
#5 Ounass
Price range: AED 200-1000
Where to buy: www.ounass.ae
Best for: Full coverage swimsuits