Which Pair Of Shoes Would Your Favourite Celebrity Be?
Kim Kardashian: A stiletto girl or a gladiator woman?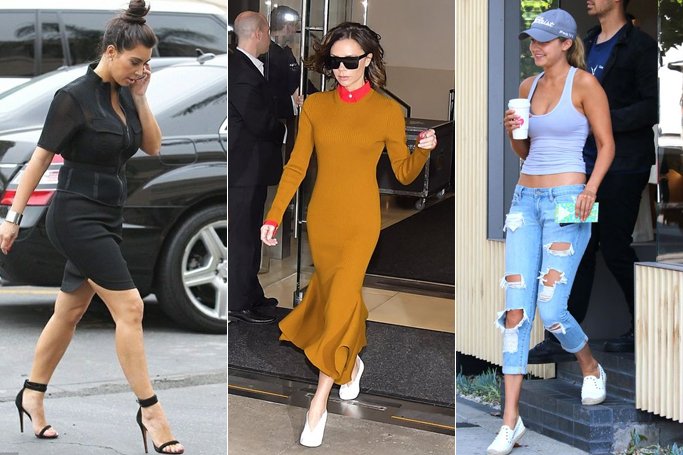 "Give a girl the right shoes and she can conquer the world."
The woman who said these words of wisdom is the ultimate style icon, Marilyn Monroe. The 1950s blonde diva wasn't just famous for her flirty white dress but also for her glam collection of Salvatore Ferragamo heels.
A bit haute, a bit flirty and a whole lot sexy — her Italian designer heels perfectly defined her style sense and personality.
This info got us wondering, which shoe type would define today's style icons. And of course, we wasted no time in compiling this fun list to see if Kim was more of stiletto girl or a gladiator woman.
Scroll down to see if we matched your favourite icon's personality traits and shoe type correctly or not.
1. Gigi Hadid = Espadrilles
Even when dressed down, Gigi manages to slay. She doesn't try hard and tbh, with that fab body, she doesn't need to.
When she's not conquering an international ramp, you'll find Gigi strolling the streets with a cup of coffee in her hand. Laid-back and street-smart, Gigi is out and out an espadrille girl.

image credit: Pinterest
2. Kim Kardashian = Sky-high Stilettos
Be it a red carpet walk, a casual lunch date or a grocery trip, Kim knows people are looking at her and she has a sexy aura to maintain.
And nothing says sexy better than a pair of razor sharp 6 inch high heels. They can be a tad bit uncomfortable, tiring and a little showy BUT they're definitely attention-grabbing and isn't that what Kim Kardashian lives for?

image credit: Pinterest
3. Victoria Beckham = Modern Mules
Posh Beckham is famous for her chic-meet-class style sense. But a high-class style doesn't mean she compromises on comfort. And that makes mules a perfect fit for Victoria Beckham.
Here's a fun fact: VB has created her own retro-to-modern version of mules that she flaunts at every occasion possible.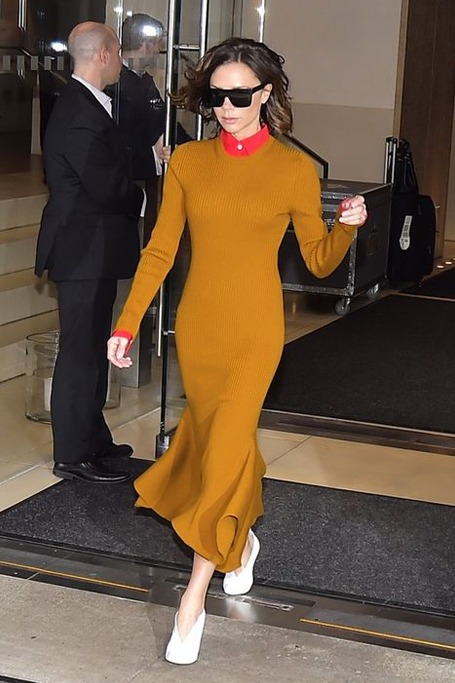 image credit: Pinterest
4. Jennifer Lawrence = Sneakers
We've lost count of all the times Jennifer Lawrence has tripped on stage. The Hunger Games girl is definitely better off without anything high maintenance and risque.
Her chilled-out vibes and girl-next-door attitude will go perfectly with a comfy pair of white sneakers.
No chance of tripping here, JLAW!

image credit: Pinterest
5. Rihanna = Gladiators
This Barbadian bombshell doesn't just break the fashion rules, she (literally) stomps all over them and proudly flaunts her own unique style.
Her best stomping weapon: A pair of outrageous thigh-high gladiators.

image credit: Pinterest
6. Jennifer Aniston = Wedges
Be it her famous FRIENDS days or her recent Hollywood stints, one thing about Jen is sure: She sticks to the basics she loves. Plain white tees, boyfriend jeans and a sturdy yet stylish pair of wedges.
Not only do wedges add some extra inches to her profile, they work just as well with daytime looks as they do with a going-out ensemble.

image credit: Pinterest