5 Ways To Give A Winter-Vibe To Your Living Room
A winter wonderland in your living room!
Posted on
1 December 2020

The essentials in a winter living room are comfort and warmth.
Since winter in Dubai is so short - it may not make sense to make huge changes like installing a fireplace. However, with these 5 simple and cost-effective tips, you can bring a winter-esque feel to your living room instantly.
1. Rugs
A rug is a great way to set the base for your winter living room. A large fluffy neutral toned rug like the one pictured instantly sets the mood for winter.

2. Couch throws/ blankets
Little else compares to the feeling of snuggling with a warm blanket on your cozy couch on a cold night.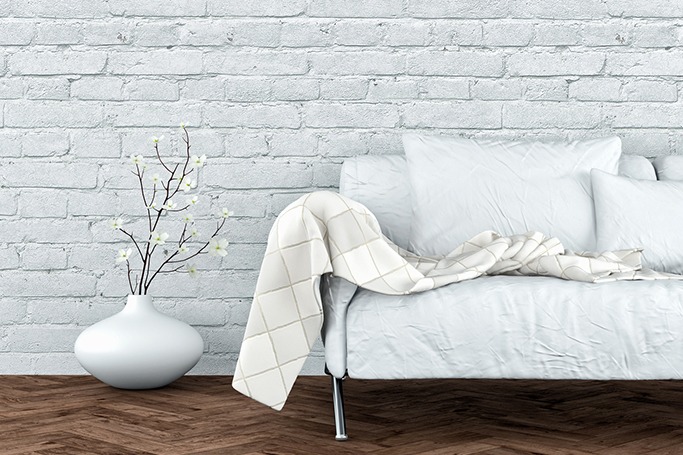 3. Cushions
In luxe fabrics, cushions add a sense of warmth (and style) within any space. The white couch pictured below comes to life with beautiful pink and purple cushions.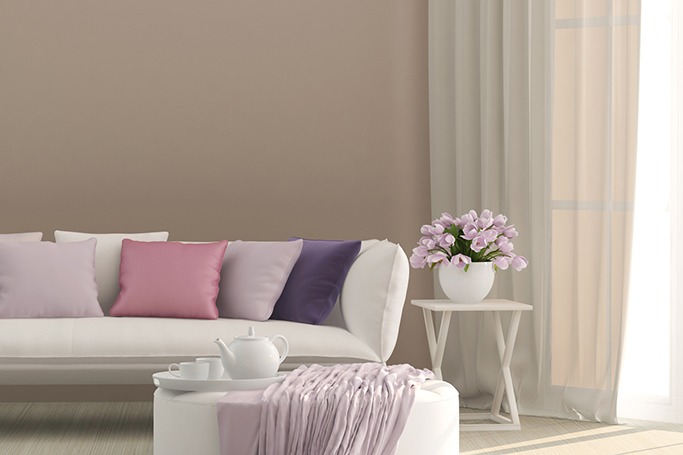 4. Candles
Candles are highly underrated when it comes to home decor. Yes, when the lights go out, they create light. Yes, if you get the right ones, they can smell like heaven. But, they also create romance and a relaxing ethos.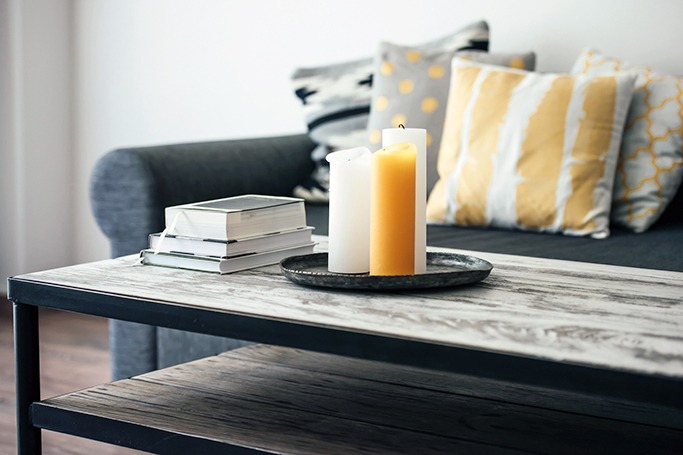 5. Wooden Accents
Wooden accents, like this center table, give your living room serious cabin vibes.