The 7 Best Summer Pool Floats To Buy In Dubai
Do it for the 'gram!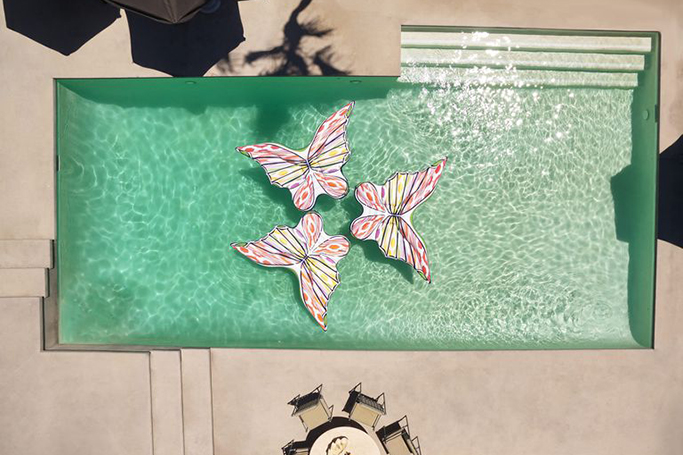 Whether you're spending the summer in Dubai submerged in the swimming pool, or you're jetting off on holiday to a slightly cooler, but no less exotic destination, there's one summer fashion accessory you have to have –even if it's just for Instagram!
From flamingos to butterflies and giant French fries, the trendy inflatable pool float comes in every shape and size you can imagine –there's even mini inflatable cup holders. Both practical and stylish, the pool float won't just look good in pictures, it will also provide many giggles as you hopelessly flop on and off it!
Forget the supersized straw sun hat and the season's must-have sunglasses, as this is definitely the coolest accessory of the summer. Here's where to shop the trendiest inflatable pool floats in Dubai…
#1 The Butterfly
Price: AED 125
Where to buy : Souq, uae.souq.com

#2 The Giant Unicorn
Price: AED 340
Where to buy : Sand Dollar, sanddollardubai.com

#3 The Mermaid Tail
Price: AED 180
Where to buy : Namshi, en-ae.namshi.com

#4 French Fries Float
Price: AED 150
Where to buy : Souq, uae.souq.com

#5 Rainbow Beverage Floats
Price: AED 50
Where to buy : Namshi, en-ae.namshi.com

#6 The Cactus
Price: AED 113
Where to buy : Souq, uae.souq.com

#7 The Donut-Disturb Float
Price: AED 160
Where to buy : Sand Dollar, sanddollardubai.com