7 Chic Summer House Décor Ideas To Inspire Your Next Remodel
Long curtains, beachy vibes and a boho-chic attitude.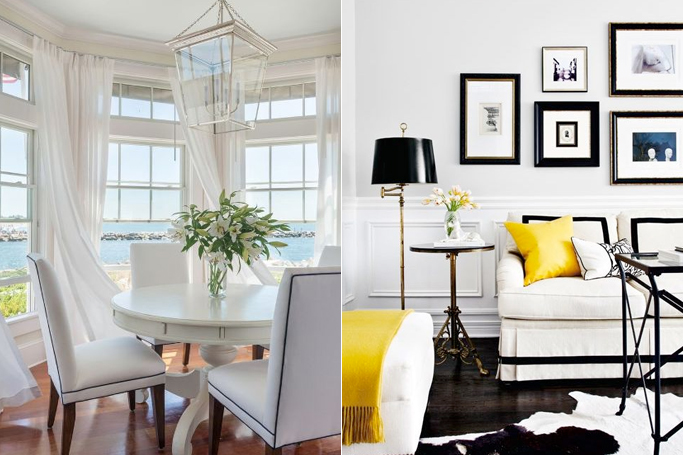 Summer holidays are fun but so is a movie night at home. Plus, there's no jet lag, homesickness or sweaty tourists to deal with.
Let's face it, you could be on your dream vacation in another part of the world yet you'd still trade places to return to your cosy bed. Rich or poor, big or small, that's home for all of us.
In case you're staying put this summer and planning to remodel your place, we've got you covered. Scroll down to see some cool ideas bound to inspire your summer home makeover plans.
1. Add a pop of colour
A pop of contrasting colour against neutral and pastel theme is just what you need to add some fun vibes to your place.
A patterned rug, a colourful throw cushion, graphic paintings, fresh flowers or even vibrant dishes on the tables will do the job for you.

image credit: Pinterest
2. Amp up the outdoors
The milder summer months are perfect for dining on your front porch or having a picnic in your yard.
A buffet table in the backyard with paper lanterns, cooling fans and fairy lights will automatically draw attention to an otherwise ignored part of the house.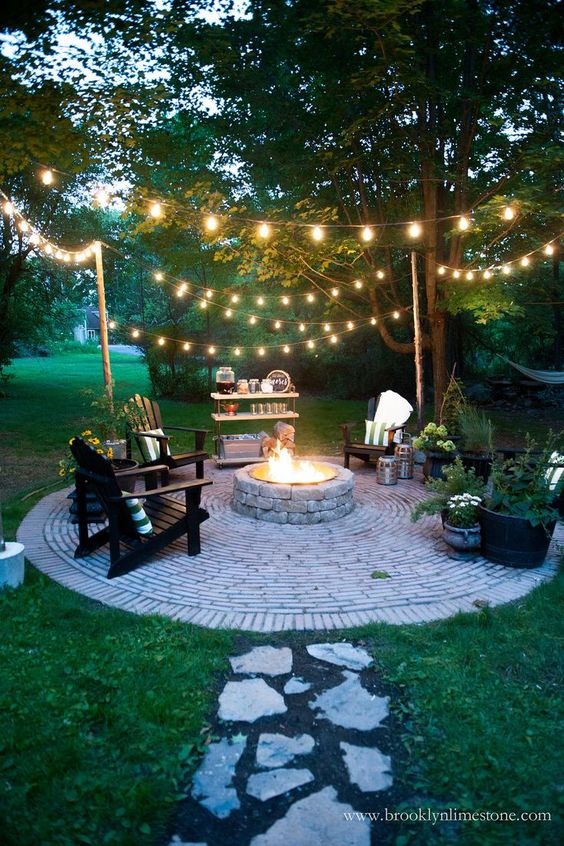 image credit: Pinterest
3. Dress up your front door and entryway
Want to feel proud and happy every time you enter the door? Focus on the front door. Add a quirky welcome sign, a flower wreath, an entryway mirror or a small indoor garden near the doorsteps and you're good as gold.

image credit: Pinterest
4. Add some beachy vibes to your living room
Nothing says summer better than a taste of water and sand. You can totally create the beach-feel in your living room, minus the mess.
Of course, it begins with watery blues and sandy neutrals in the background. You can then enhance the theme with some beach collectables, coral flowers and flowy curtains.

image credit: Pinterest
5. The greener the better
Incorporating greenery is the simplest and easiest way to make your home feel like summer is officially upon us. Choose some seasonal blooms and eucalyptus plants to instantly brighten up the place.

image credit: Pinterest
6. Try the bohemian look
If you're in for a complete makeover then why not opt for rustic boho-chic vibes? We're talking about the distressed wooden floor, tie-and-dye cushions, and of course, loads of ottomans, lanterns and pillows.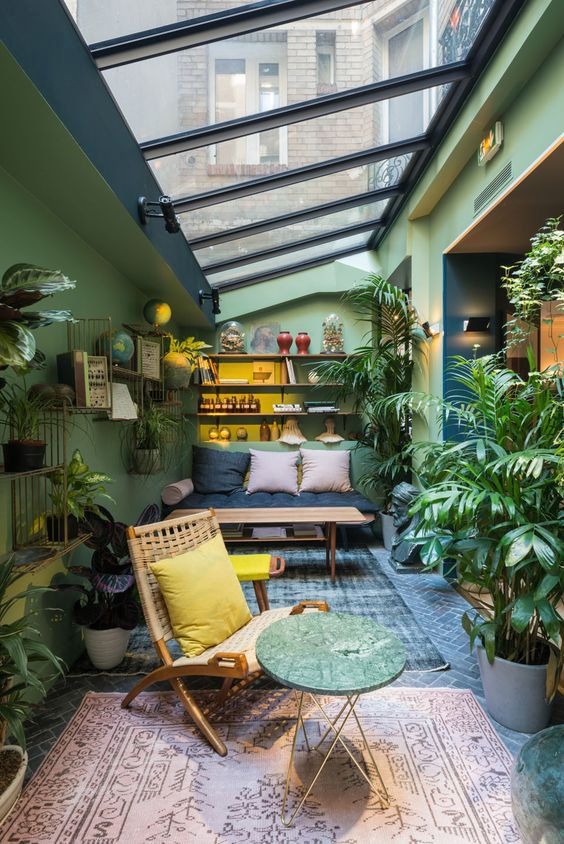 image credit: Pinterest
7. Flowy curtains can work wonders
Summer is all about hues that make you feel more relaxed. Replace your thick dark coloured curtains with some airy light neutral tone ones and you'll immediately feel the difference.
Long flowy curtains not only make your room look light and airy, they also add an illusion of space.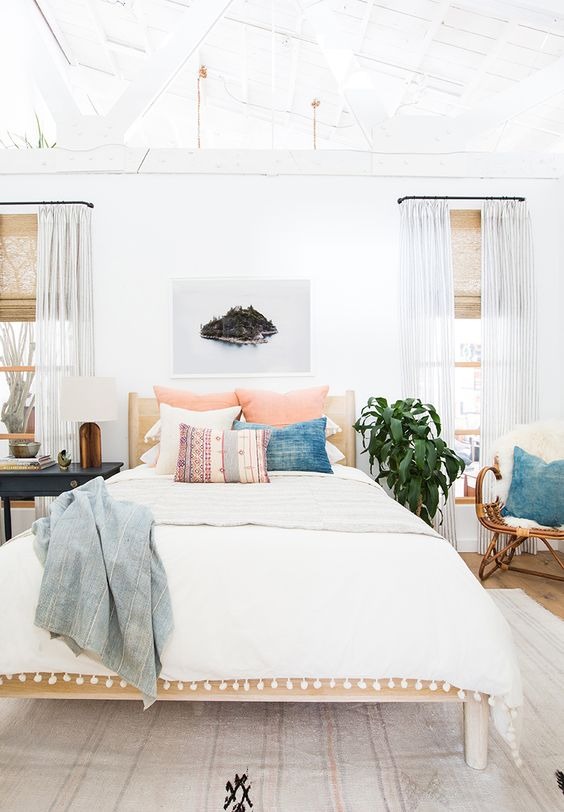 image credit: Pinterest