Here's How To Tile Your Own Splashbacks
Need a cheap and easy home revamp? A little DIY can bring your home bang up to date
Posted on
17 October 2018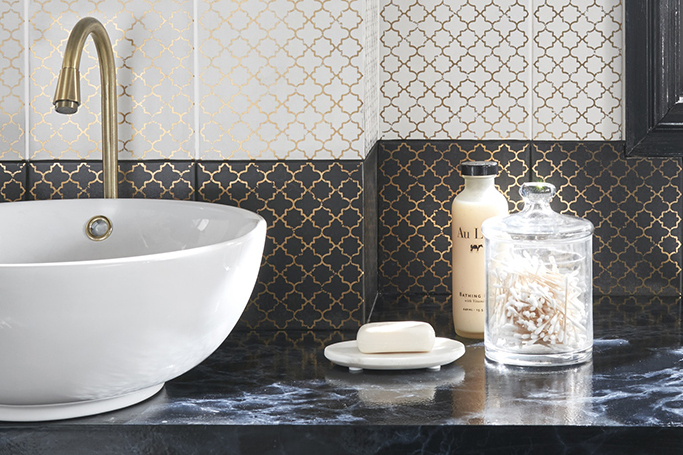 When it comes to DIY, some rooms are easier to tackle than others. Kitchens are best left to the experts, and bathrooms (aside from a bit of resealing) can often be the same.
One easy update that is pretty simple to do, however, is splashbacks. They sit behind the sink and are essential to stop water being sprayed everywhere when hands, fruit, vegetables and whatnot are washed. It is tiling, but it tends to be quite a small area, so should be achievable for most people.
Adding a splashback to a kitchen is the perfect way to inject a touch of personality and create a nice focal point. It's also great for those on a budget who need a cost-effective way of updating their space, as splashbacks can produce a whole new look.
What you will need
There are a few things to keep in mind when tiling your own splashbacks. Firstly, ensure you have all the right equipment – including the correct adhesive, a notched trowel, safety goggles, spirit level, tile spacers and a cutter. Next, make sure you work out how many tiles you need by measuring the area and adding 10% for any cuts and wastage.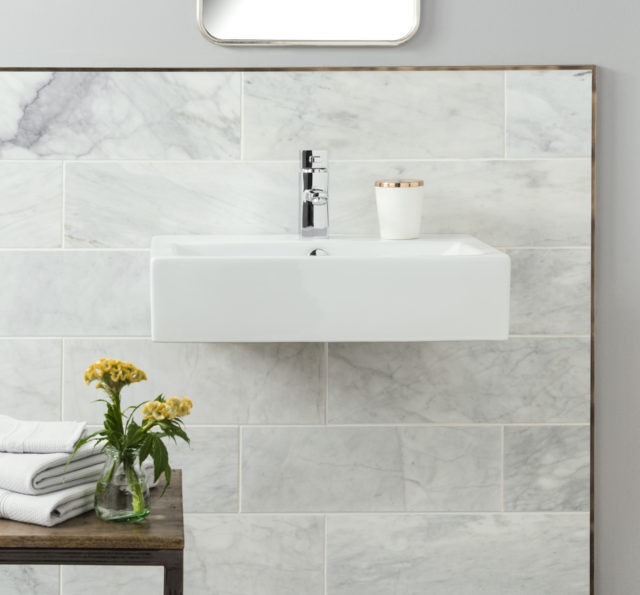 Choosing your tiles
Don't be afraid to let splashbacks stand out –as vibrant colours and patterns often make a great statement. A herringbone style, for example, can add real interest to the area and create a unique look.
Ceramic or porcelain tiles tend to be more favourable than the likes of natural stone, as they are lower in maintenance. When choosing the tile it is also important to consider if it is water resistant and less susceptible to staining.
Think about the grouting
Not many of us have spent much time deliberating grout, but there are different colours available and – despite the subtle differences – choosing the right grout can really enhance the overall effect. Darker grouts can offer lower maintenance compared to the traditional white.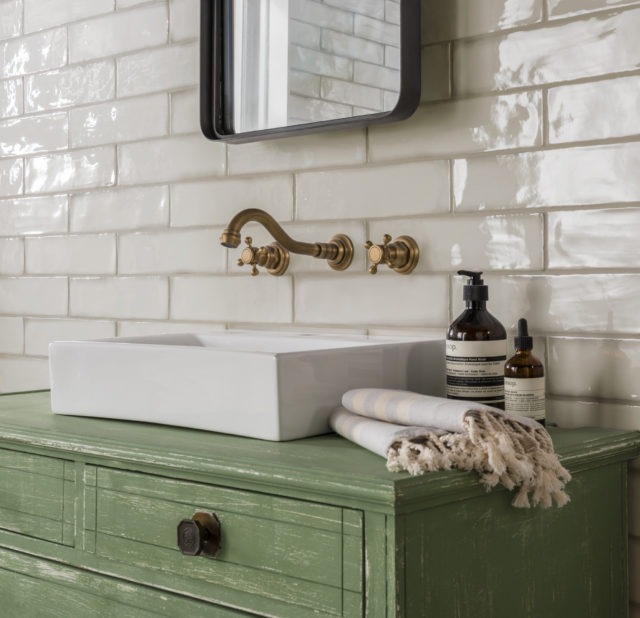 Preparing and tiling the wall
You need to prepare the wall to make sure it is smooth, clean, dry and completely free from dust. O'Neill explains the next step: "Apply an even layer of adhesive to a tiling or notched trowel, and starting from the corner, spread the product over the area of two or three tiles at a time. Place the tiles firmly on the adhesive, using spacers to create an even layout.
"Allow your tiles to dry for 24 hours, and then fill the spaces between each tile, using grout and a grout float tool. Pushing the grout deep into the joints will prevent moisture from getting behind the tiles, which is particularly important in kitchen areas.
"Once finished, wipe down your tiles with a clean, damp sponge, working at a 45-degree angle down your surface."
And that's it! Leave everything to properly dry, then show off your handy work to all your friends and family.