If You Own An iPad/Tablet, You NEED This In Your Life
Your iPad's very own throne.
Posted on
10 September 2017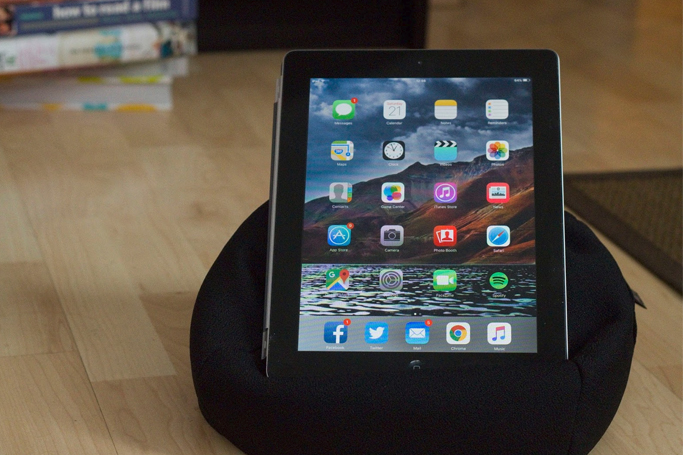 image credit: @girlnextdoorfashion/Pinterest
Picture this: You come back home from a grueling day at work and cannot wait to curl up with a good book/movie on your iPad in bed except that holding your iPad the entire time isn't exactly anyone's idea of relaxation.
Well, we have a solution for you! Say hello to the iBeani - the only tablet / iPad stand you need. It fits all, iPhones and all other tablet computer devices, in both landscape and portrait use.
Unlike other tablet, Kindle and iPad stands you can adjust the angle and use it on any surface at all. Use it in the office, the car, in bed, in the kitchen or anywhere you use your iPad / tablet device for a stable, comfy and easy experience. It's suitable for everyone in the family and is simply the best and most useful iPad stand & tablet bean bag you can buy.
iBeani can also help combat the effects of strain injuries such as "iPad RSI" and "iPad Shoulder" #FirstWorldProblems.
The iBeanie is handmade in the U.K. and was voted Gift of the Year 2016 at The Spring Fair 2016 in Birmingham.
It is exclusively available at The Gift Box, Arabian Ranches Retail Centre and www.Croutique.com
Checkout the iBeani in action in the video below!