This Is Where You Can Find The Most Beautiful Chairs In The UAE
Sitting pretty

image courtesy FUSION by THE One
Whether you're into hosting lavish parties for fussy folk, having friends over for a casual get-together or simply need a functional solution to relax at home, THE One Family of Brands has a chair to suit every taste and need.
With a wide variety of styles, colours and textures to spice up any total home experience, all that's left to do is choose which whets your appetite.
Sophisticated Seating
While comfort is a given, the question here is 'classic or contemporary'? If you are more of a traditionalist, classic-styled chairs in wood, upholstered in luxurious leather will give your room an instant air of finesse and perfectly complement your posh nosh.
FUSION by THE One's brown SCHOLAR leather armchair

FUSION by THE One's brown CAMLIN leather wing chair

THE One's black COUT armchair is a fine example of a formal yet functional seating arrangement.
Pull up a Chair
When inviting friends over for a catch-up, it is all about relaxation, enjoyment and, one might add, good taste.
Comfort should always be on the menu. Soft seating and chairs with rounded or arched backs are exactly what you need to sustain lengthy light-hearted conversations. Just sit back, relax and enjoy the good company.
Make a fun yet stylish statement with THE One's beige MOON armchair.

FUSION by THE One's UNISTER wing chair

THE One's FRAEL microfibre dining chair
Musical Chairs
Getting kids to sit and play is hard enough without having to worry about stains on your chairs.
If your family time takes place around the living or kitchen area, the most practical choices are plastic stools or dining chairs which can be wiped down in a wink! Practical, comfortable and easy to clean, they are perfect for casual family time.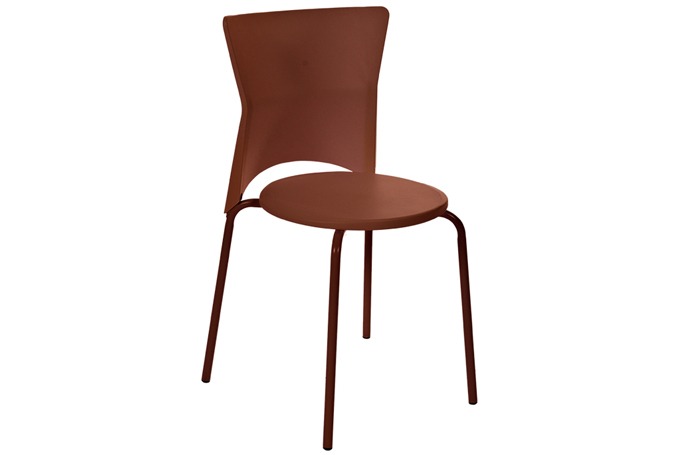 Come to THE One Basics to pick 'n mix or match your own cool Siri Dining Chairs.
Choose your favourite colour or mix and match them. Just make sure you get yourself some OH Chairs from THE One Basics.

Lean back and relax in THE One Basics KLEN armchair.