What Is Cottagecore? How to Live the Escapist Aesthetic at Home
Here's how you can live the Cottagecore dream, also known as Farmcore or Countrycore, in your Dubai home and lifestyle
Posted on
16 September 2020

Your guide to nailing a quintessential cottagecore home in Dubai and the UAE
Ever since the outbreak of Covid-19, citizens of the internet have seen a growing interest in cottagecore, alternatively known as farmcore or countrycore.
Aesthetically, cottagecore can be described as frolicking in open grassy meadows, raising animals, homebaked goods, cozy little homes in the countryside, foraged ingredients for dinner, freshly picked flowers, and vintage dresses.
It's a romanticised, simple, and slow-paced lifestyle. Cottagecore is more popular among those who live in sprawling cities and are interested in the allure of living in harmony with nature.
It means swapping the hustle and bustle of Dubai, Abu Dhabi, and Sharjah's urban jungles for a back-to-basics environment.
Cottagecore offers people who may otherwise feel pressured, overwhelmed, and trapped in the city lifestyle a wholesome escape.
Cottagecore in history

Pictured: "The Queen's Hamlet" (Le Hameau de la Reine), Marie Antoinette's farmhouse village in Versailles, France
While it may seem as though cottagecore is a new trend on Instagram and TikTok, Joe Vaughan, Digital Editor of the Museum of English Rural Life begs to differ.
He tweeted that Marie Antoinette was the "icon" of cottagecore back then, noting "her pivotal role in the formation of cottagecore".
Marie Antoinette struggled to adapt to life at the Palace of Versailles' court. To escape from the stress, she commissioned a rustic retreat located in the gardens of the palace, inspired by 18th century naturalistic paintings.
Without travelling far from the palace, Marie Antoinette would go frolicking around in her retreat pretending to be a shepherdess while her servants would play the roles of peasants. She would even milk cows, tend to the sheep, farm her own homegrown produce, and serve meals for the royal French household.
Cottagecore is essentially a manifestation of wanting community, peace, sustainability and kindness in one's life.
Without dropping everything and running into the woods to never be seen again, here's how you can channel cottagecore's soothing, comfortable, and affordable aesthetic into your UAE home and lifestyle.
1. Add muted or earthy colours to your home
The typical cottagecore colour palette consists of muted and earthy colours, such as warm whites, pale greens, and vintage prints. But don't let this restrict you.
As long as something looks and feels warm, cozy, and comfy like it came out of your grandmama's home, then you're on the right path. Lace, knits, rustic, wooden, vintage, and animal prints are a good start.

2. Lots of indoor plants
Since the theme is strongly tied to nature, incorporating natural beauty into your home is another way of adding cottagecore into your urban UAE abode.
Add plenty of hanging plants and vines around your bedroom, kitchen, and living room. If plants are too costly or high maintenance for your lifestyle, consider decorative fake plants to achieve that woodland cabin vibe.
An at-home herb, fruit, or vegetable garden is also a big part of cottagecore.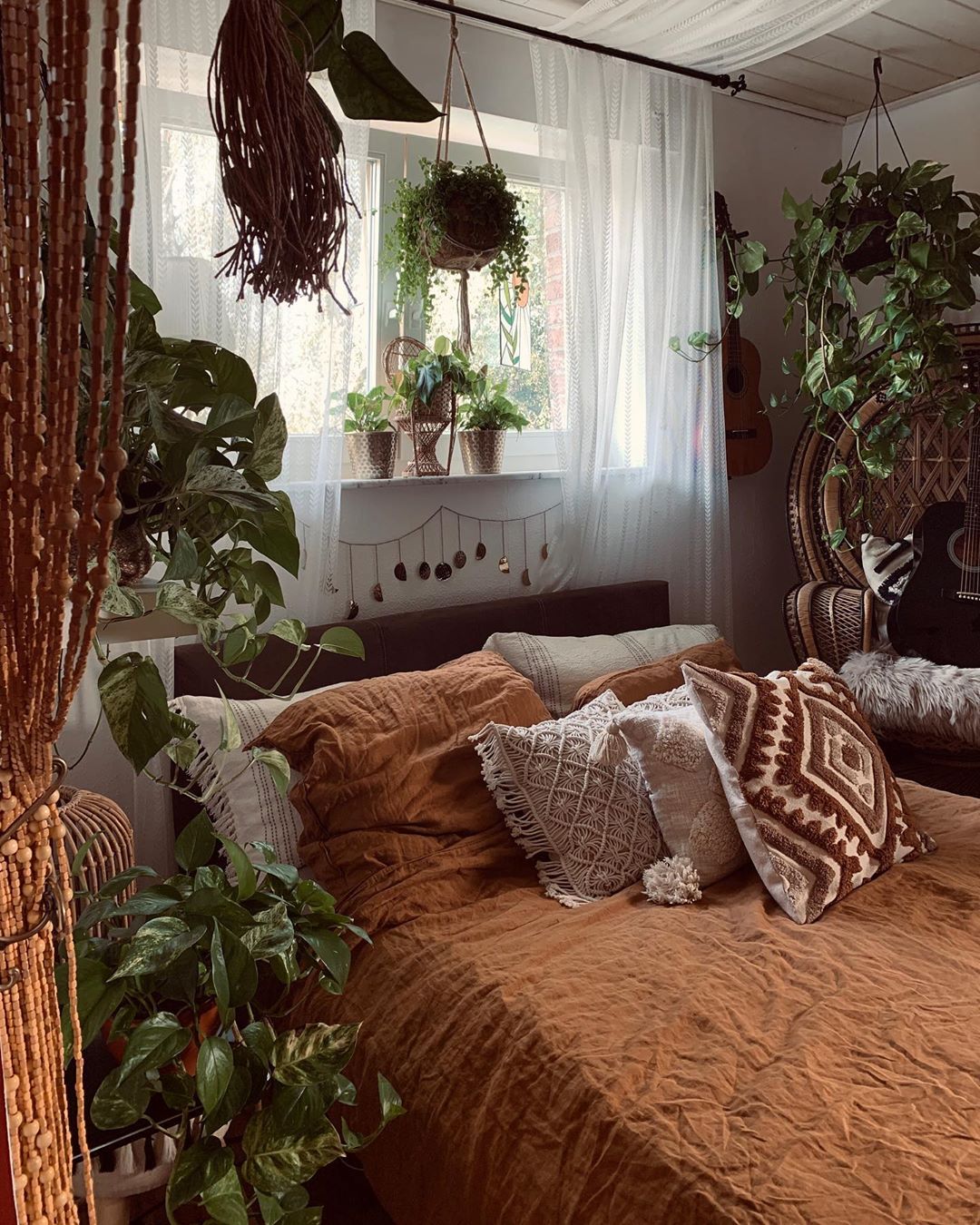 3. Surround yourself with cottagecore-esque media
Have a look at books, TV, and movies that showcase the basics and beauty of simple countryside living.
Books such as Alice in Wonderland (Lewis Carroll), The Undomestic Goddess (Sophie Kinsella), The Darkest Part of the Forest (Holly Black), The Wind in the Willows (Kenneth Grahame), and Anne of Green Gables (L.M. Montgomery) make wonderful additions.

We recommend TV shows such as Anne with an E, Little House on the Prairie, Downton Abbey, and The Great British Bake Off.
For movies, consider Little Women, Pride and Prejudice, The Wind in the Willows, Mansfield Park, Howl's Moving Castle, My Neighbour Totoro, and The Secret Garden.
4. Warm and cozy home decor
You don't have to splurge on fancy home decor to create an authentic cottagecore home in the UAE. Add little touches such as ceramic animals, vintage trinkets, candles, wooden decor, terrarium plants and fairy lights.
Fairy lights are a stylish staple for cottagecore homes. They offer a soft, delicate, and cozy glow in bedrooms. Pair them with plants or wrap them on walls or your bed's headboard.
Opt for soft and comfortable textures, for example, throw pillows, sheepskin blankets (you can get faux ones for cheap at IKEA), pretty rugs, and lace curtains.
5. Play with vintage clothing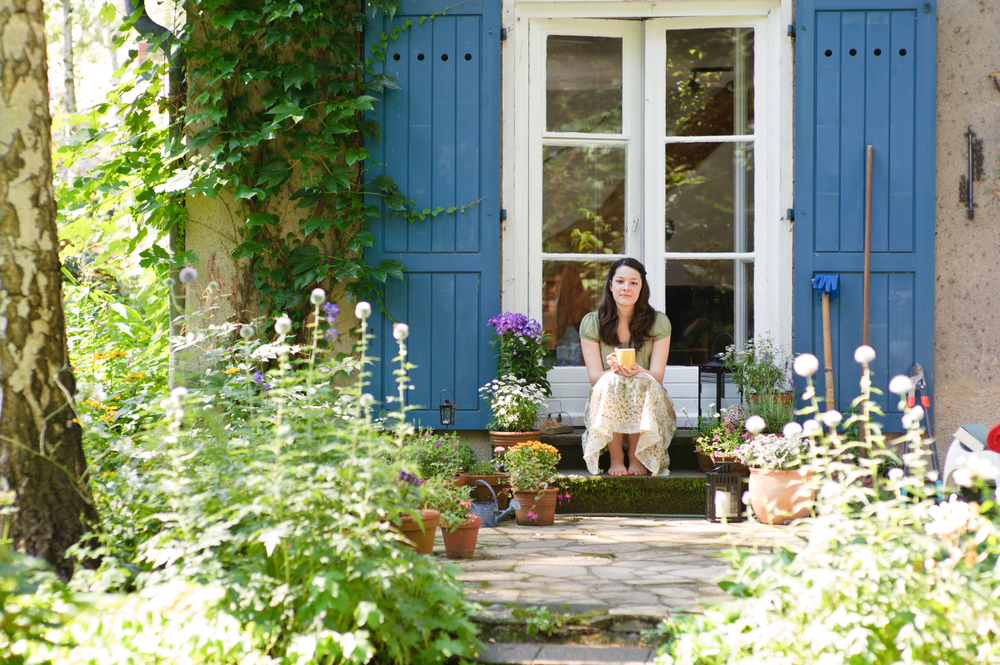 Cottagecore means the retirements of your jeans, leather jackets, graphic tees, etc. from your closet.
Aesthetic-wise, countrycore clothes typically involve dresses made from soft, roomy, breathable materials such as cotton and lace.
Considering the UAE's warm temperatures, cottagecore clothes are welcome.
Think straw hats, vintage floral dresses, natural fabrics, muted colours, knitted wear, loose linen, puffy sleeves, and minimalistic accessories.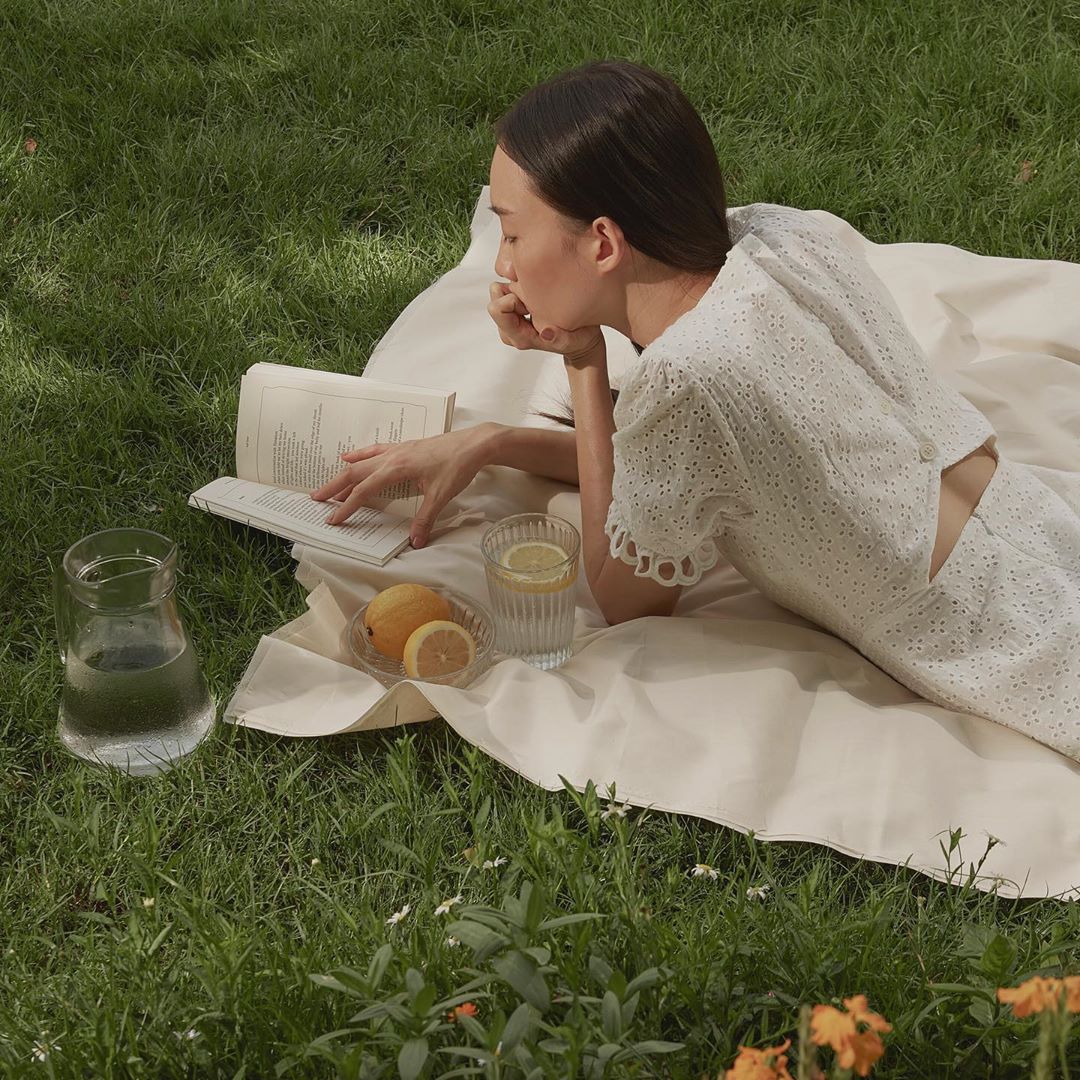 Source: @theeditorsmarket | Instagram
6. Finally, slow down...
The whole point of cottagecore is not about how aesthetically pleasing your home and wardrobe may look, but how relaxed and slow your lifestyle is.
Cottagecore encourages people to take a break from their fast-paced city environment and enjoy the simple things in life. Activities like a bicycle ride in the park, baking a cake, learning how to knit or sew, or growing your own strawberries in a little Dubai Marina balcony garden means you're on the right track.