8 Awe-Inspiring Caves You Can Visit With No Prior Experience
These subterranean stone-scapes are sights for sore eyes
Posted on
27 October 2020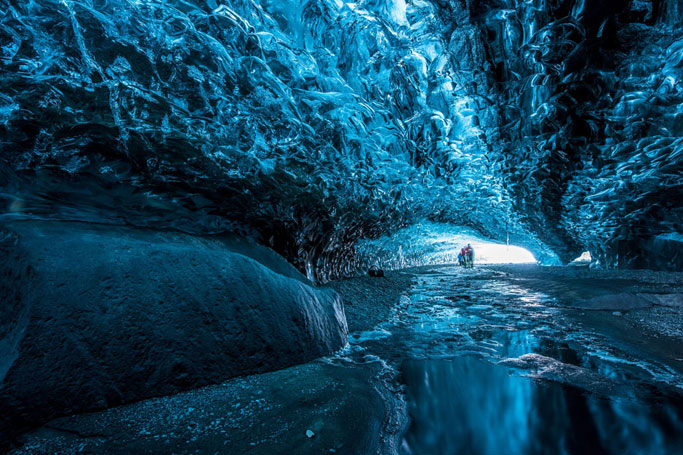 Ask anyone what they associate with caves, and they'd probably cite darkness, discomfort, and bat poo.
We're not disagreeing – there's a reason hermits traditionally retreat to caves to get away from their fellow man – but there's a cabal of caves the world over that defy that dank reputation. There's just as much below ground as there is above – if you know where to look…
1. Waitomo Glowworm Caves, New Zealand
The clue is in the name – these caverns near Hamilton, New Zealand, are choc-a-bloc with luminescent glowworms, glinting like constellations against a darkening sky. Unchanged for literally millions of years, these little living lights – endemic to New Zealand – turn the limestone ceiling into a pulsing patchwork of other-worldly radiance.
If you can't get enough of these burnished bugs, you can actually 'adopt' and name a glowworm of your own. At present, there are resident worms titled 'Ironmonger', 'Delilah', and 'Corbo'.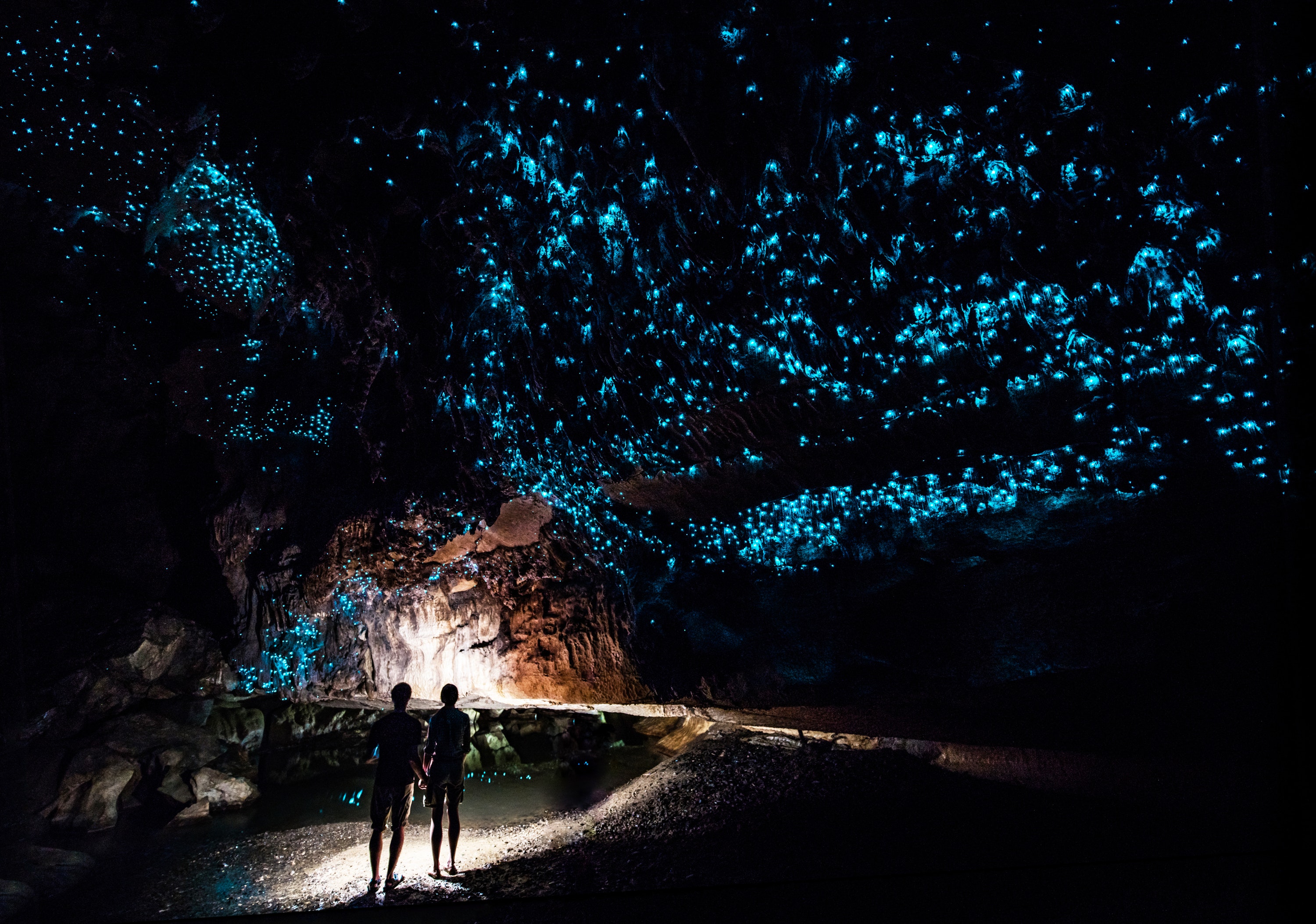 2. Marble Caves, Chile
A mosaic of shimmering, chalky turquoise splayed across an undulating network of tunnels, it's hard to know whether to be more impressed by the sinewy formations or their impressionist colouring.
A photographer's playground, at the right time of day the rippling reflections from the water dance across the pastel-coloured ceiling, and each picture will capture a different shade.
Mercifully isolated from the effects of mass tourism, the caves reside on Lake Carrera in the heart of Patagonia, a two-and-a-half hour flight, 120 mile drive, and 30 minute boat ride from the capital Santiago.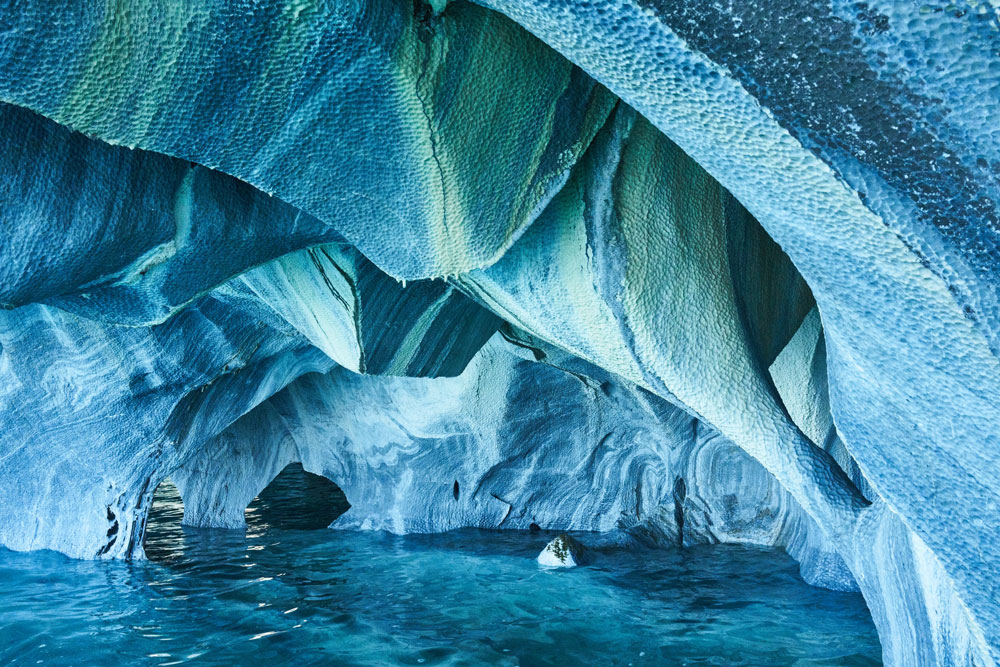 4. Carlsbad Caverns, USA
The jewel in the crown of the Carlsbad National Park, these magnificently elaborate caverns lie deep beneath the Chihuahuan Desert in New Mexico, dotted with subterranean lakes, colourful, oxide stained formations, and mighty stalagmites and tites.
Discovered in 1898 by a teenager with a homemade wire ladder, explorers have since found hundreds of different chambers, including the aptly named 'Big Room' – 1.2 kilometres in length and nearly 80 metres tall.
A well-trodden trail for tourists foreign and domestic, hikers can enter the show cave via the natural entrance, or take an elevator from the visitor's centre.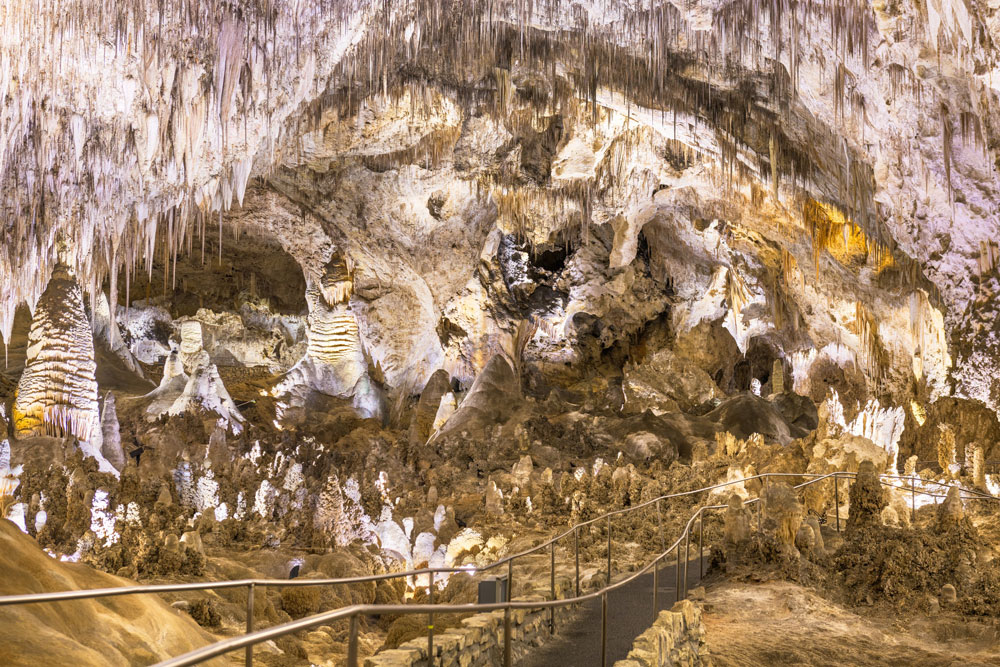 6. Reed Flute Cave, China
Nicknamed the Palace of Natural Arts, the exquisite rock formations of the Reed Flute Cave are illuminated with a kaleidoscopic collage of blues, yellows and greens. Though the limestone is natural, the coloured lights are not – look for the spotlights hidden between the crags – but the effect is so mesmerising you'll have no trouble suspending disbelief.
Only rediscovered in the 1940s, the caves will satisfy amateur speleologists and interior designers alike, while culture vultures are well served by the Tang Dynasty inscriptions peppering parts of the wall.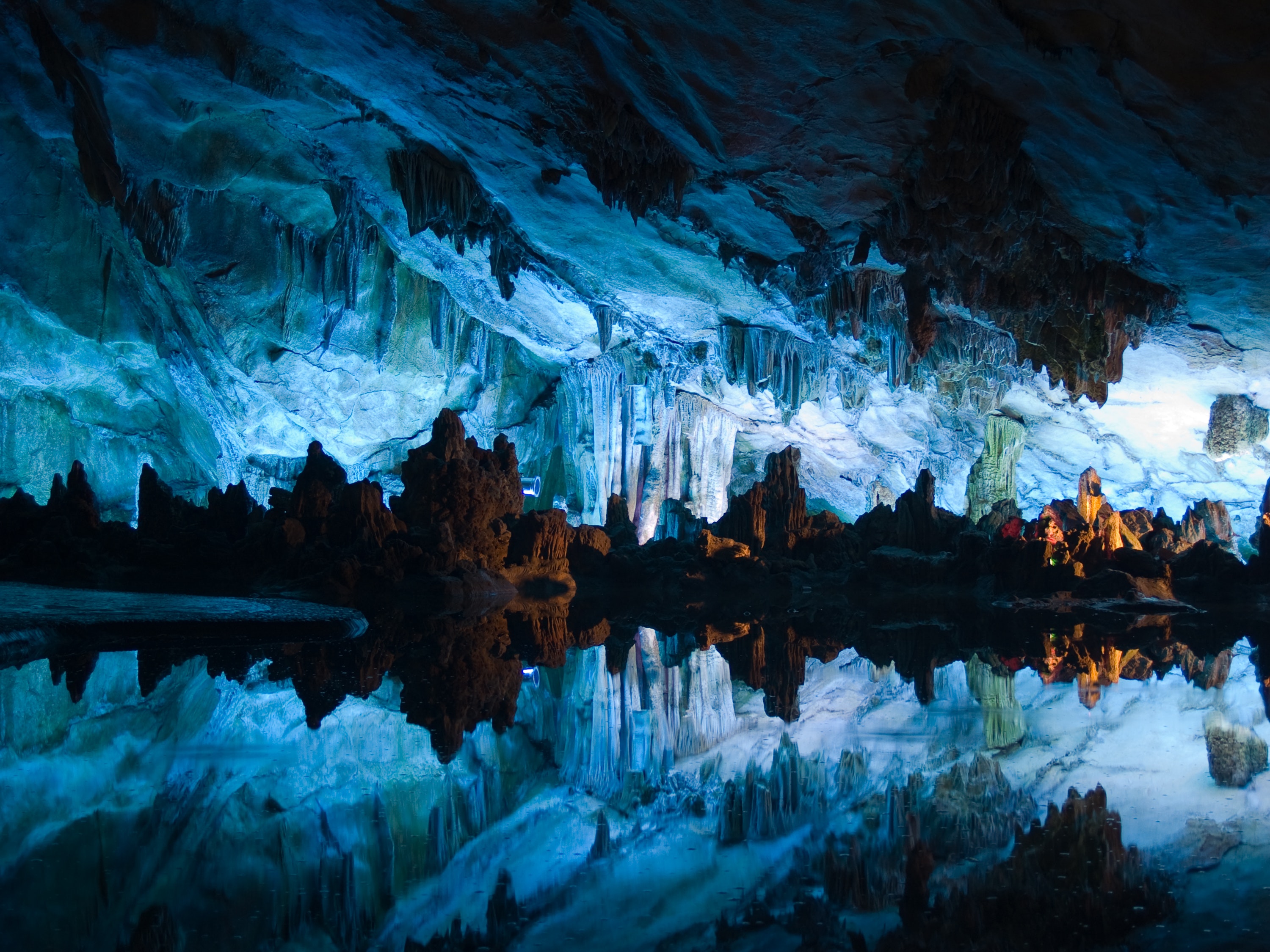 7. Vatnajokull, Iceland
Reached by modified monster truck in the depths of Icelandic winter, the Vatnajokull ice caves shimmer with a glacial beauty that would not look out of place in a certain Disney movie.
Formed naturally from the freezing melt water of spring, the caves vary in location and structure year on year, and local guides spend several weeks scouting out each season's signature sites.
The surrounding snowscapes have provided filming locations for James Bond, Lara Croft, Batman and Game of Thrones. If it's good enough for them, it's good enough for us.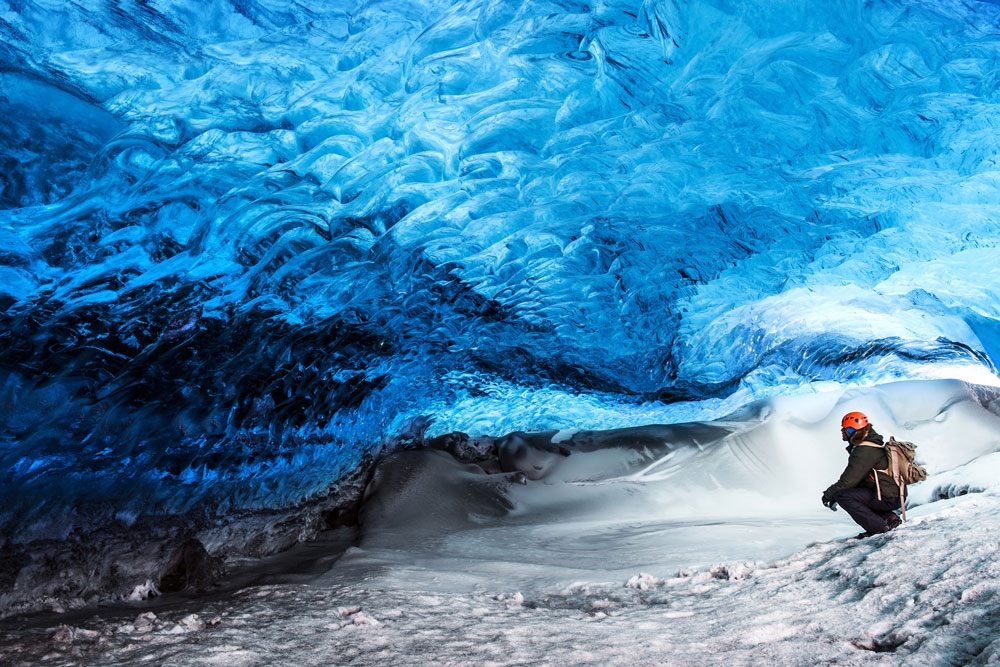 8. Cenote dos Ojos, Mexico
Cave diving may sound terrifying (and a lot of the time it is), but the Cenote dos Ojos in Mexico is about as family-friendly as the practice gets.
A flooded cave system on the Caribbean coast of Yucatán, dos Ojos serves up a series of simple, shallow, guided dives, yielding the kind of underwater world that people risk life and limb for elsewhere. A veteran of David Attenborough programme Planet Earth, the water is so pure and clear that divers often look as though they're flying.
For those not sold on scuba, slip on a snorkel and swimsuit, and savour similar sights from the surface.