8 Reasons To Visit The Seychelles On Your Honeymoon
It was good enough for Prince William and Kate Middleton!
Posted on
29 November 2017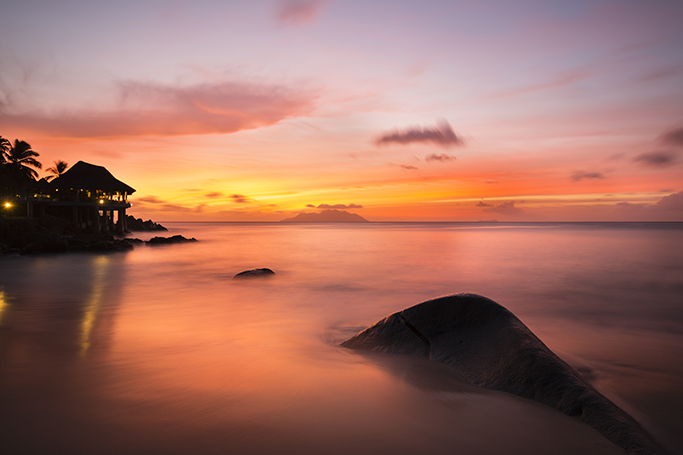 Back in 2011 the Seychelles became the ultimate romantic getaway when Prince William and Kate Middleton chose the exotic spot as their honeymoon destination. We wonder if Prince Harry and Meghan Markle will follow in their footsteps after the next royal wedding in May 2018.
But, the royal stamp of approval is not the only reason that the Seychelles is a honeymoon haven with a wealth of idyllic beaches, creole culture and natural beauty making it the perfect place to start married life. And with Air Seychelles and their Airbus A320 you could start your honeymoon in style. With 20% off flights to the Seychelles, you can also save money for more romantic meals on the beach!
We've highlighted just 8 of the reasons why you should visit the Seychelles on your honeymoon…
#1 You can switch off
It's your honeymoon and you want to remain in your blissful newlywed bubble, so where better to travel to than a remote set of islands. Unapologetically rustic, Bird Island remains one of the best-value resorts in Seychelles and has no phone signal, so you can forget about the rest of the world and concentrate on each other. As well as a million birds chattering, but the Seychelles does offer you the chance to escape and reminisce over your big day!
#2 Secluded beaches
Recognised for its natural beauty, the Seychelles has 115 islands scattered in the Indian Ocean, with topaz waters and serene white sands the rest of the world can't compete with. Choosing your favourite beach is a nice dilemma to have, from the famous Anse Source d'Argent, secluded Anse Marron, laid-back Carana, Beau Vallon and picturesque Anse Lazio.
The pristine stretches of beach provide the perfect location for relaxing together and sharing romantic moments. Whilst the backdrop of lush hills and glacis boulders make Seychelles beaches THE spot for your honeymoon photographs. Remember to check your surroundings for a beachside restaurant where you can dine at the same time you dip your feet into the sand.

#3 Dive into the water together
What's more romantic than spotting dolphins at sunset, from a fast catamaran as a newlywed! The Seychelles offers a wealth of excursions that you can try together or with other couples, as you can swim, snorkel and enjoy late night barbecues on the beach.
Trips are available from the main islands of Mahé, Praslin and La Digue which travel to smaller surrounding islands, treasure coves and one of six marine national parks. With diving and snorkelling the most popular activities in the Seychelles you can explore the vast coral reef and swim alongside turtles, in the tropical sea full of aquatic delights. Warm and clear waters will draw you in, as you'll never want to leave the ocean!

#4 Share a love of food
Seychellois cuisine is a fusion of African, Chinese, English, French and Indian flavours with rich Creole influences. This melting pot of cultures has created delicious island flavours, in dishes like spicy grilled octopus, fish baked in banana leaves and fresh seafood curries. As a couple you can learn to cook Creole food together and sample some of the best Auberge Chez Plume or filet au capitaine in a passionfruit sauce. Don't miss the freshly cut, and romantically themed, palm-heart salad with truffles and curry leaves, as the island's night bazaars are also a great place to enjoy the local cuisine and sugarcane liquor.

#5 Fall for art
The Seychelles unsurprisingly offers more than just pretty beaches, with culture and art at the heart of Island life. The Seychelles' capital, Victoria has hidden art galleries where you can view paintings by local artists and The Kenwyn House also showcases an impressive collection of local artwork, as well as locally crafted fine jewellery to purchase.
If you enjoy strolling around museums together, Victoria also has the Museum of Natural History which will teach you about the island with artefacts from its earliest settlers. Buy each other souvenir gifts from silk screens to colourful pareos and tropical shirts, to always remember your honeymoon by.
#6 Stay up dancing
Held annually in Victoria, the vibrant Carnival International de Victoria is a great way to make the most of the Seychelles culture. Couples who party together, stay together right?! So enjoy performers from around the globe for three days of cultural dances, processions and parades. There is also the Festival Kreol in October, which celebrates the flavours, sounds and smells of the Creole world.

#7 Become explorers
Branded as "The Galàpagos of the Indian Ocean" the Seychelles is home to more than 2,000 species of plants, more than 1,000 species of fish and the largest population of Aldabra giant tortoises in the world.
Praslin's Vallée de Mai is a slice of Eden where you can see the very rare coco de mer palms in their natural state, as you explore what ecotourism has to offer. With botanical gardens and national parks to hike through the Seychelles has a spectacular array of flora and fauna to discover together.
#8 A little piece of luxury
For your honeymoon only the most magical destination will do! The Seychelles secluded coves, coral-coloured sunsets, idyllic beaches, hushed spas and luxury hotels, could provide the dreamlike setting you desire.
A glamourous tropical getaway with sunshine and warmth all year round sounds perfect and this paradise is more affordable than you think. Although it also home to some 6 star hotels with enormous infinity pools! The flair and mystical draw of the Seychelles make it a honeymoon haven for 2018and Air Seychelles can take you there!