The Highlights to Look Forward to at Art Dubai 2019
Art Dubai is back for its 13th edition and brings together +90 galleries from across 40 countries
Posted on
19 February 2019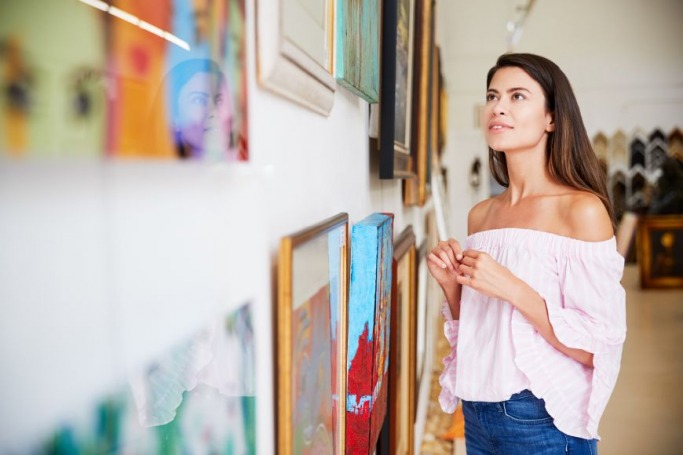 Art Dubai, which is the regions's largest and most affordable art fair returns for its thirteenth edition.
The seven day event takes places in various locations around the city of Dubai: this includes the leading Art Fair - Art Dubai, Sikka Art Fair - which takes in Bastakia, Old Dubai, and various other art openings held in Alserkal Avenue and Jameel Arts Centre.
The art fair aims to provide a platform to the city's ever thriving art and cultural scene.
Here are some of the highlights to look forward to:
Latin American Artists
This year's edition will feature artists from Latin America, who will enjoy residency a 4-8 week residency in the UAE. The residency programme will encourage these artists to take inspiration from Dubai's culture and art scene and create art pieces which combine both the spirit and surroundings of Dubai.
Internationally Renowned Curator
One of the most influential curators in Latin America, Fernanda Brenner - Founder and Artisitc Director of Sao Paulo-based art space Pivo, will both curate the resident's section of the fair this year.
Art Dubai Contemporary and Modern
Art Dubai 2019 will also feature Art Dubai Contemporary and Art Dubai Modern, which is in its second edition of Residents and Bawwaba, meaning gateway in Arabic, which will showcase a newly added section of the fair that will feature 10 solo presentations.
Global Art Forum
This year's fair will also showcase a 2 day forum, Global Art Forum, taking heed from last year's theme of automation, it will bring together a diverse cast of global minds. The forum is organized by Commissioner Shumon Basar, with Editor and Writer Victoria Camblin and Curator and Writer Fawz Kabra. Questions like "What should education prioritize in the coming decade?" "How should humans be taught in the age of accelerated mechanization?" and "Will higher education escape ghetto of elitism?" be taken under regard.
Art Dubai Modern Symposium
Art Dubai 2019 will also feature Art Dubai Modern Symposium, which will focus on a series of talks and presentations highlighting the life, work and the cultural impact of the 20th century. Internationally renowned curators scholars and patrons will take moderate the sessions that dwell in to the artistic style, influences of artists, whose work has contributed to the history of art produced in the 20th century.