Beluga Whale Look a Like: A New Airbus Plane has Entered Service
Is it a bird, is it a plane, no it's a… whale?
Posted on
15 January 2020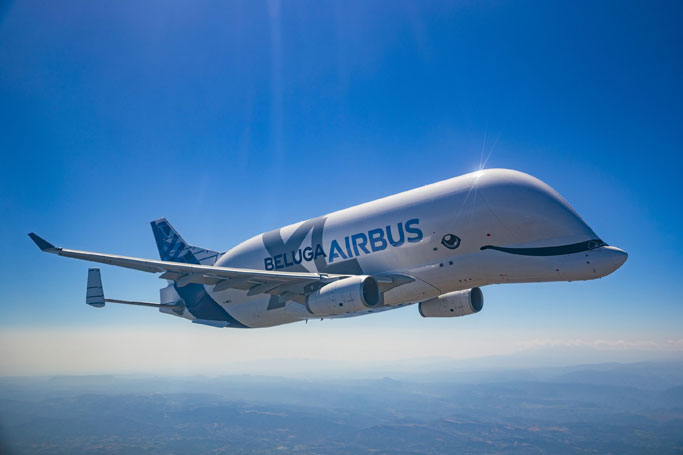 The Airbus Beluga XL has finally hit the skies, and it's lived up to the hype and its name.
The world's smiliest plane had a whale of a time on its first commercial adventure, touching down in Bremen, Germany, nearly two hours after leaving the Airbus head office in Toulouse.

A successor to the Airbus A300-600ST (also known as the Beluga ST), the XL comes with a more overtly whale-like posture, as well as painted on eyes and smile. The current unit is the first of six additional XLs, which will enter service between 2020 and 2023.
Unfortunately, you won't be able to travel on any them, as the "super transporter" planes are for cargo only – set to ferry plane parts between Airbus production sites and assembly lines.

It's not the first beluga whale to stray from its natural habitat, after an apparently lost whale (promptly nicknamed Benny) turned up in the River Thames, London, last year. If the Beluga XL proves even half as popular, Airbus will be in for a good year.