In Pictures: Art Dubai 2018
Spoiler alert –there's some seriously cool art!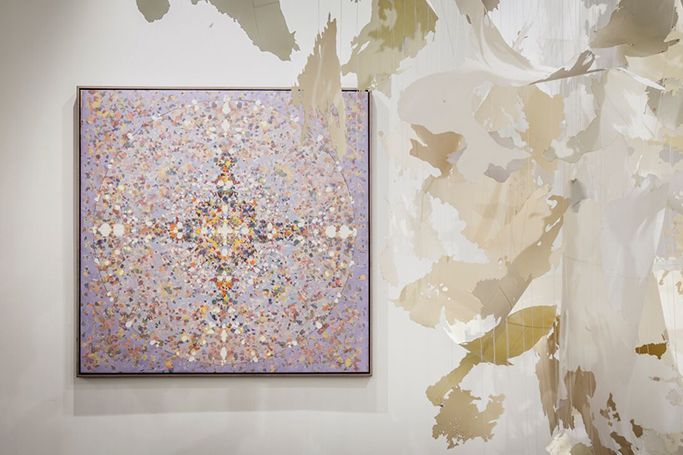 The region's largest annual art fair has returned for its 12th edition at the Madinat Jumeriah, but don't worry you haven't missed it as Art Dubai 2018 will continue to take place over the weekend from the 22nd to 24th March.
As we've got highlights from Art Dubai 2018 (so far) that will give you a sneak-peak into what to expect at the creative Dubai event. These candid shots capture just some of the exciting exhibitions from 100 galleries and 48 different countries. The work showcased is unique, thought-provoking and displays outstanding skill and craftsmanship, as we can't wait for the four-day event to continue.
If you're stuck for what to do in Dubai over the weekend and would like to experience some creative culture, then head to Art Dubai 2018 and immerse yourself in the arts. If you're already planning on attending the event and don't want to spoil what's in store for you then look away now…
Here are just some of the highlights from Art Dubai 2018 (so far)…
Art Dubai 2018 in Pics