This Space Village Will Make You Feel Like You're in Mars
Mars may be out of reach, but this space-like spot in California isn't.
Posted on
14 January 2020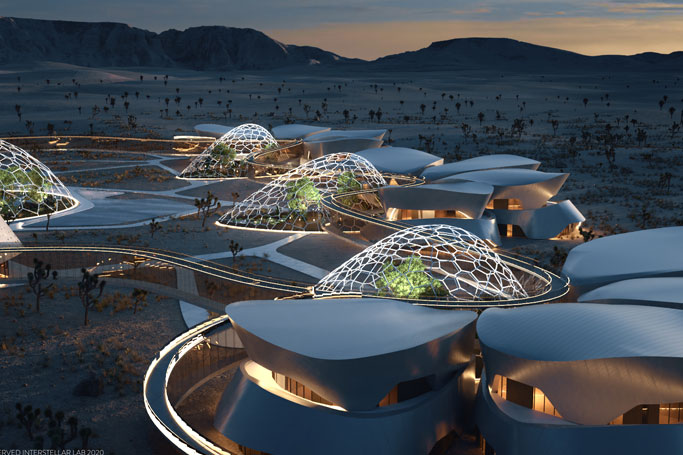 Ever dreamed of journeying to the Red Planet?
Well, there's still no news on that, but we might be able to offer the next best thing. An installation by research studio Interstellar Lab is set to help scientists simulate the Martian lifestyle – and eventually, it will open to the public.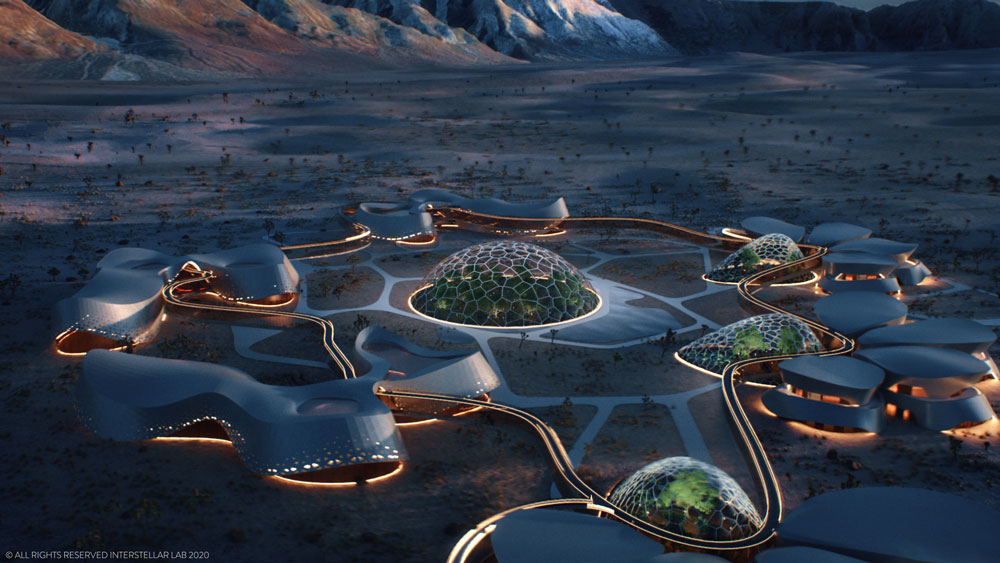 The world's first "bio-regenerative terrestrial village," EBIOS (Experimental BIOregenerative Station) has been developed to test space life support systems that might someday be employed on Mars. A series of biomes designed as a 'closed loop' system, EBIOS leaves no carbon footprint and can sustainably reproduce enough food, water, and energy to provide for 100 people – in theory, indefinitely.
SEE ALSO: 5 Interstellar Airbnbs You Can Book on Your Next Travel
"From water treatment and waste management to food production systems," says founder and entrepreneur, Barbara Belvisi, "We are developing solutions that can be implemented right now on Earth, preparing for future settlement on other planets."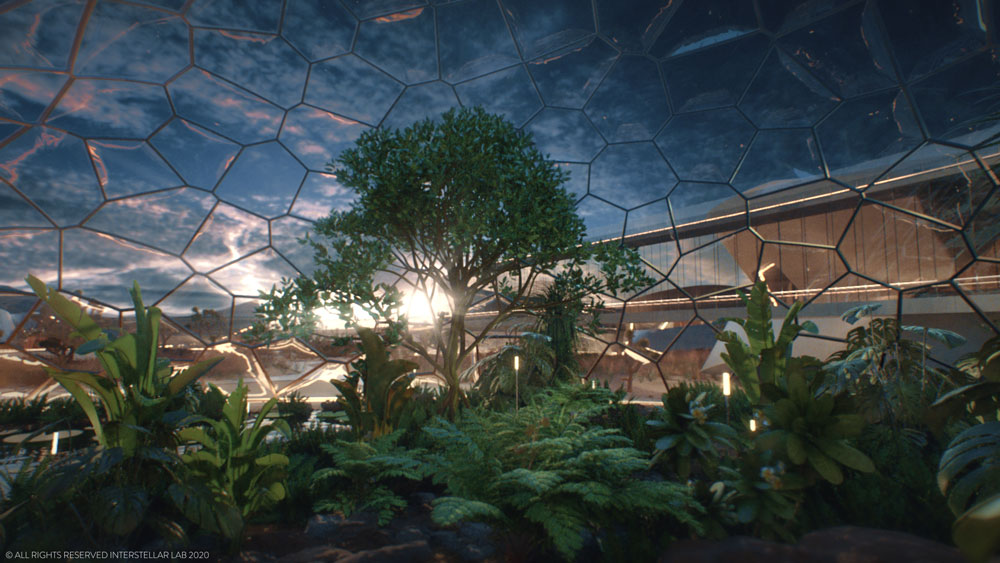 The village year will be divided into two halves – one reserved for scientists and would-be astronauts, the other open to "families, adventurers, and students, who want to contribute to building the world of tomorrow."
Each station will host a science centre with laboratories and astronaut training facilities, alongside an art and music centre and some more conventional hospitality.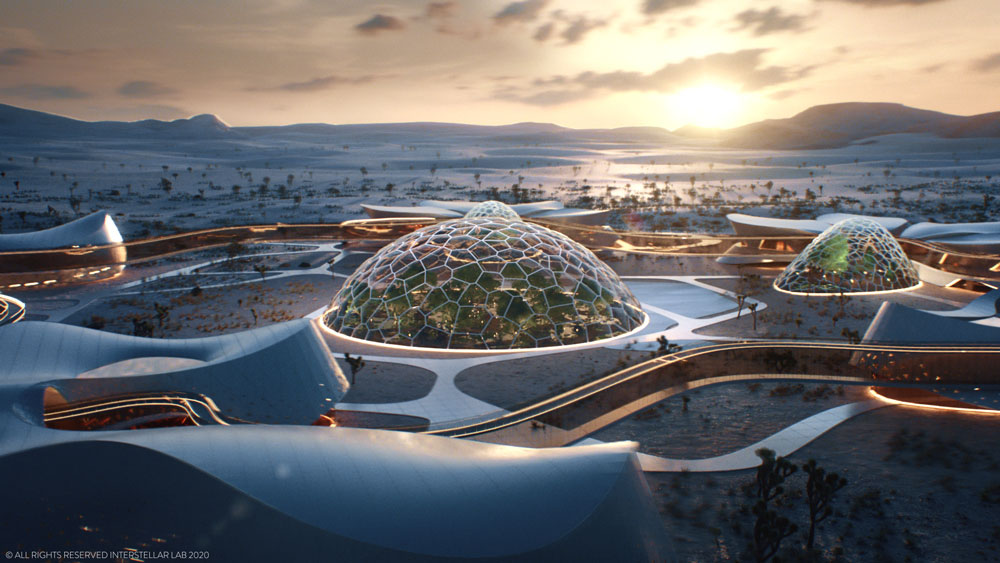 Though still cheaper than travelling to the actual red planet, weekly stays are expected to set you back between US $3,000/AED11,018.70 and US $6,000/AED22,037.40, and the first village is scheduled for the Mojave Desert, California, in 2021.
Naturally, the interiors are functional first, but that hasn't stopped the designers having some fun with the stripped-back, angular, futuristic aesthetic so common in classic sci-fi movies.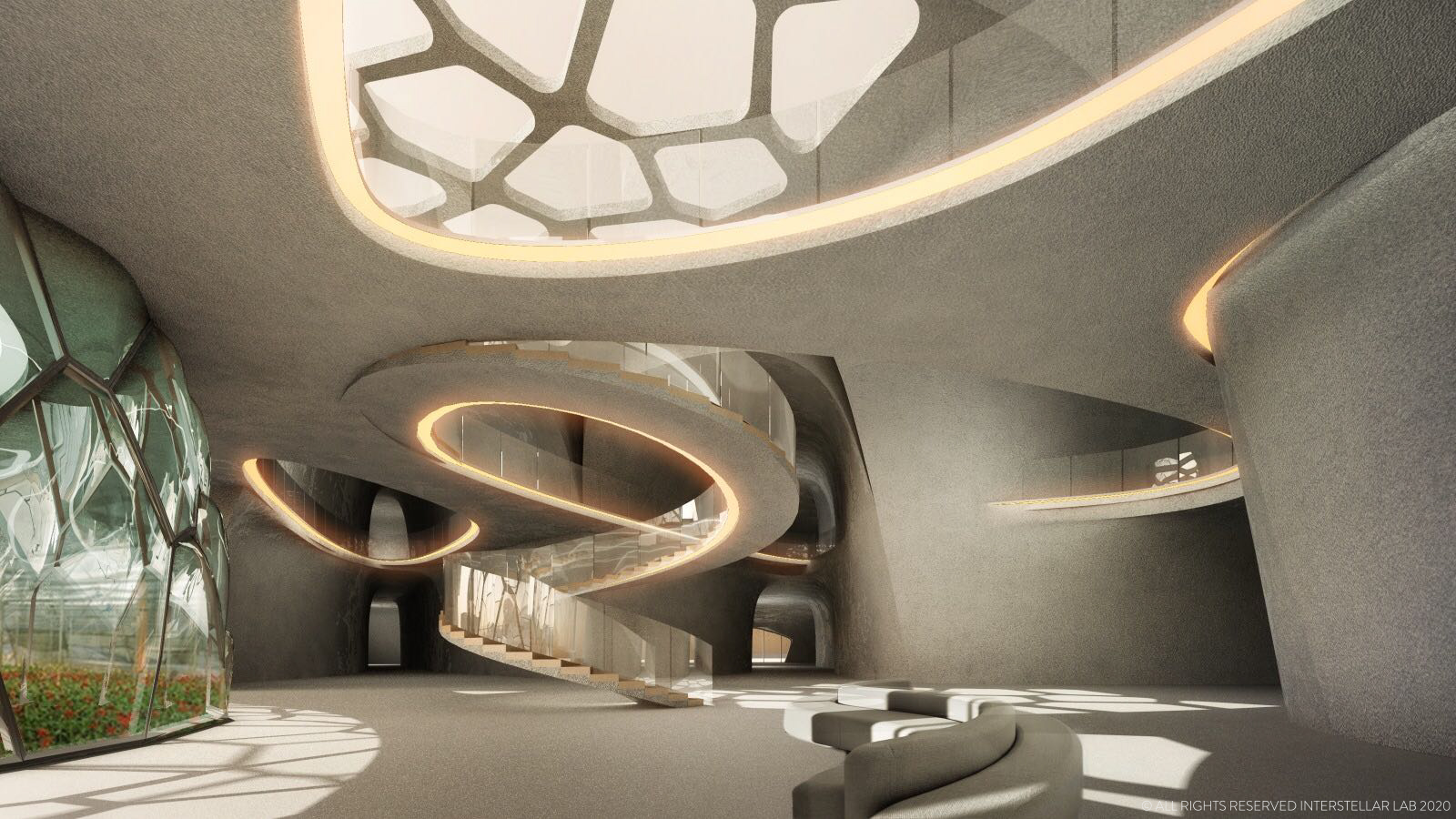 Talks are ongoing to set up a second EBIOS near the Kennedy Space Center in Florida, and for Belvisi the sky is definitely not the limit.
"What we need for life on Mars is also what we need to protect on Earth right now," she says. "The only path to becoming a multiplanet species is to join our energies in the same direction."