Why The Maldives Still Makes for a Magical Getaway
Could you ever tire of this Indian Ocean favourite? Sam Wylie-Harris rediscovers her love for the islands at the new Faarufushi hotel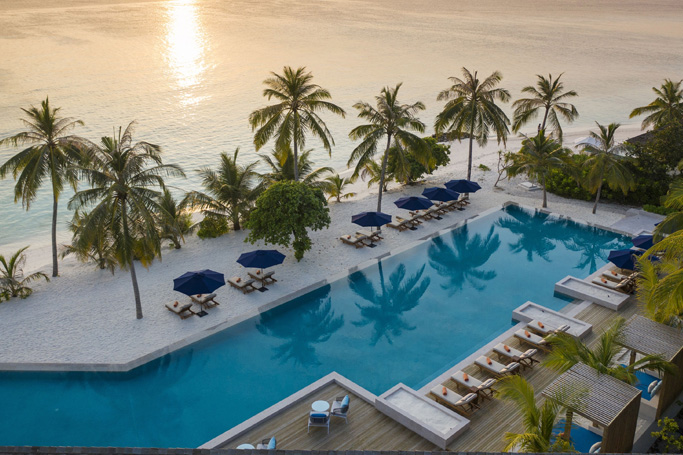 Racing into the sunset, I feel a warm glow on my face, even though I'm shielding myself from the sun's rays with a wide-brimmed hat.
We've been skimming across the crystal-clear waters of the Indian Ocean for 20 minutes, and it feels as if time's standing still, with nothing on the horizon but a sinking sun.
Then, like a mirage, a lush green island looms into view. As we circle its silver sandy shores, I feel a tickle of excitement. Within clear view is a table for two, a parasol, bean bags, chef in whites, two waiters and a fired-up BBQ.