You Can Now Stay in a Real Barbie Malibu Dream House in California
Here's the chance for your little one to play at being a real-life living doll
Posted on
20 October 2019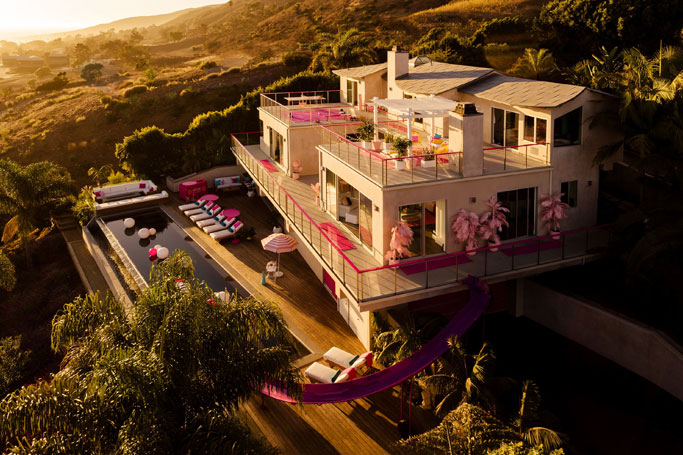 Does your little princess adore bubblegum pink?
Does she dream of Barbie fashions and a pair of white plastic sunnies to shield her from the Californian sunshine?
Is her ultimate sleepover a pool party with blow-up armchairs in baby blue and trays of cupcakes with swirly buttercream and sprinkles galore?
Or does her mum secretly want to make that childhood fantasy of 'I'm a Barbie girl in a Barbie world' a reality? This might just be the closest you and your kids ever get to a luxurious life in plastic.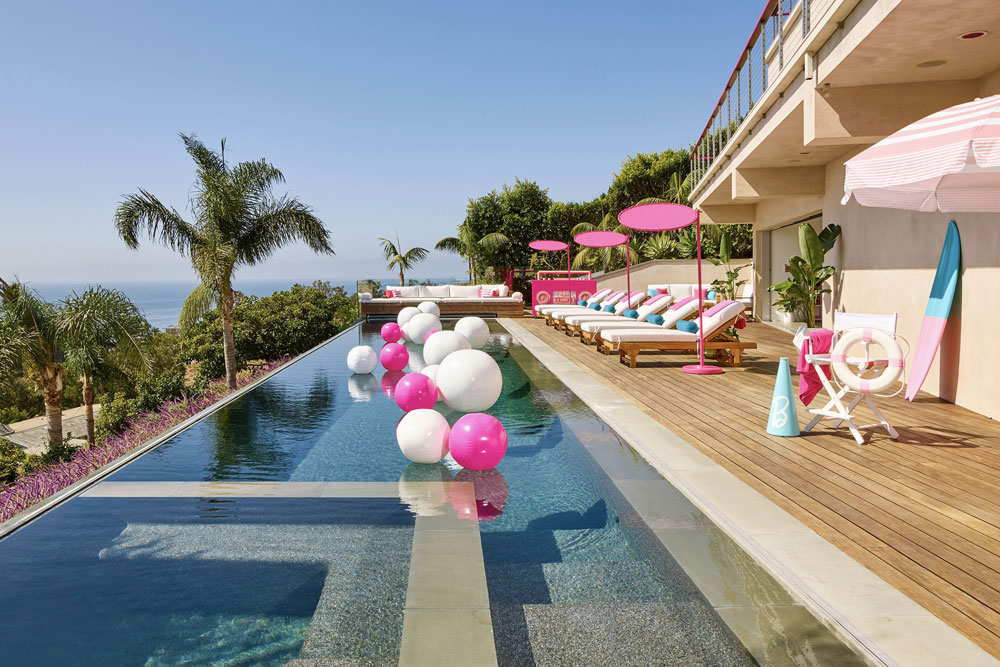 We all know Barbie loves hanging out at home, and now one of her dreamhouse estates is available for a one-off stay. To celebrate the Barbie brand's 60th anniversary, the sensational life-size, oceanfront Dreamhouse will be an Airbnb host – for a one-time, two-night stay for four guests later this month.
First up, the successful family will feel like they're walking the red carpet with hair makeovers from celebrity stylist Jen Atkin (she's styled the Kardashian sisters), so they look their best before checking out the infinity pool, lounging under a pink candy-stripe umbrella and making the most of those #holiday moments before dinner.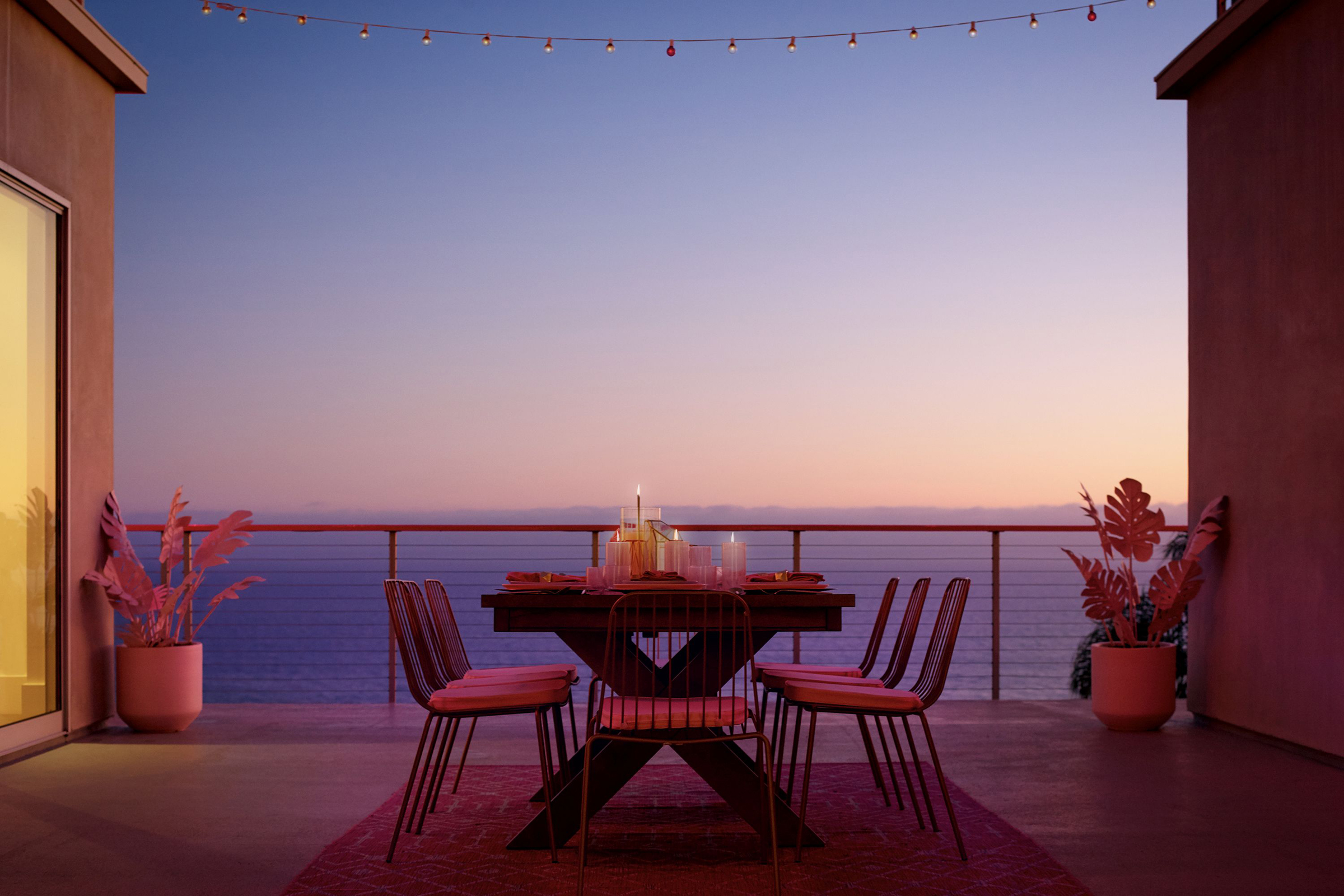 As the sun sets on the deck's magnificent ocean views, the chef's kitchen will be a hive of activity, as Gina Clarke-Helm of Malibu Seaside Chef rustles up the tastiest food (we're guessing there'll be sliders on the menu) and invites the lucky parents to a globally-inspired cooking lesson.
Then it'll be a movie in the private cinema with a bucket of pink popcorn, before hitting the sack in the palm-fringed bedroom.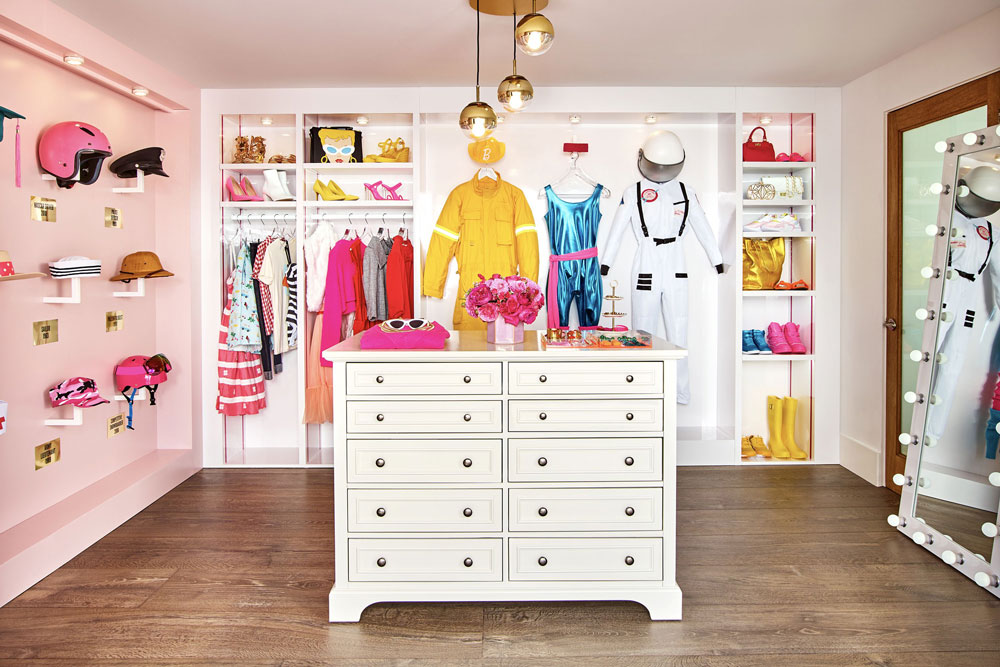 The next morning, the kids can rifle through Barbie's glammy walk-in dressing room while the grown-ups chill out on the meditation terrace and soak up the breathtaking views.

Later, the Columbia Memorial Space Centre awaits, which is celebrating the 50th anniversary of the Apollo Moon Landing.
We can't promise there'll be a life-size version of Barbie I Can Be An Astronaut 60th Anniversary Career Doll's space outfit on hand, but you'll be treated to a behind-the-scenes tour of the science museum with your personal pilot.
And while you're in this famous beachfront town, no trip would be complete without heading down Highway One to see where Barbie honed her surfing skills from the glistening golden sand.
To stay in Barbie's Dreamhouse, visit the listing at Airbnb.com/barbie, and be the first to reserve the stay when booking opens on October 23 at 7pm BST, the day Barbie leaves for a trip to Austin, Texas.
The house sleeps four, with two bedrooms and two baths, and the one-time reservation will take place over two nights, with guests checking in from Sunday, October 27 to Tuesday, October 29. To celebrate this unique offering, Airbnb will make a donation to The Barbie Dream Gap Project GoFundMe initiative.